Directors and owners
The age of paperwork is passé. In the digital age, companies don't burden employees with lengthy paperwork. Advance with modern technology.
Key benefits for your business
Do you own or manage a business and need to streamline your human resources management? With Sloneek, you not only save money, but also a lot of paper. And most importantly: you'll take your processes to a whole new level.
Save your employees' time at work
Let your employees work. Administration, reports and statements are processed by an automated system.
Make decisions based on data
Know the real performance of your employees. This allows you to make informed strategic decisions.
Strengthening employee trust and loyalty
Create a transparent and trustworthy working environment. This will reduce staff turnover.
Overview of functionalities
How does Sloneek make your life easier?
Clear reports

Work equipment management

Summary of leave and absences

Fast commissioning

Reasonable price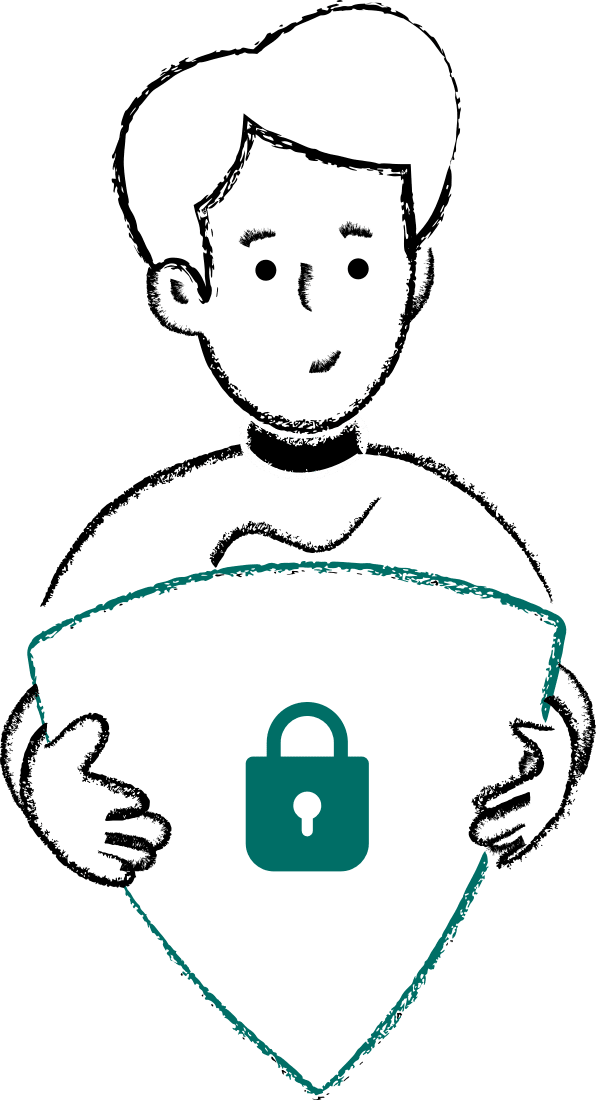 Your data is safe in Sloneek
At Sloneek, we take great care to ensure that all user data is stored in accordance with the latest security standards. We use the highest quality cloud infrastructure available from AWS (Amazon Web Services), which guarantees data leak resistance and extremely high service availability.
High availability
High-quality infrastructure and continuous development ensure 99.999% availability of the application and attendance terminal.
Daily data backups
Every day we back up all data against loss and damage.
GDPR Compatibility
The app and the company are fully GDPR compliant.
What do our customers say about us?
Join more than 2,000 satisfied customers
"Sloneek has been beneficial for me personally in that it has simplified my work when I am preparing payroll documents. I use the monthly attendance reports. In the integrated calendar I can see the overlap between attendance and HO. Overall, Sloneek fits perfectly into the overall digitalization of our school."
Lucie Smetanová
HR manager | Montessori Andílek
"Sloneek has become part of the team. We can see who is doing what, when, and we can easily work and plan with him."
Aleš KOZÁK
Director of the Institute for Monuments and Culture
Sloneek has brought order and clarity to our work."
Lukáš Hejna
Fundraising Director of the Via Foundation
"Finally we have all our documents in one online database! What I appreciate most about the app is that it is really user friendly, the customer support is really exceptional, always fast and helpful. I am very pleased that most of the features are clear to me, and if not, there is a chat and a person ready to help!"
Jitka Zmítková
Head of HR | Loono
"Thanks to Sloneek, everyone has a real-time overview of colleagues' movements and plans. The system is also flexible enough to keep track of the work of interns and volunteers, without whom our activities cannot do without."
Pavla Gomba
Executive Director | Czech Committee for UNICEF
"Sloneek has helped us to quickly bring clarity and order to the HR administration of our rapidly growing company. When we didn't know what to do, the Sloneeksupport team was quick and helpful. We also appreciate the continuous improvement of the application to better and more flexibly respond to the demands of the very dynamic changes we are experiencing:)"
Josef Šakhta
CEO & co-founder | Sharry
Interested in learning more about Sloneek?
Meet Sloneek! Our experts Jack, Adam, Emily and Sebastian will guide you through our solution and answer all your questions.
guide you through the features of the app
will answer all your questions
prepare a presentation and a tailor-made offer
provide top onboarding




Sloneek Europe
33 Queen St, London EC4R 1AP, GB
London