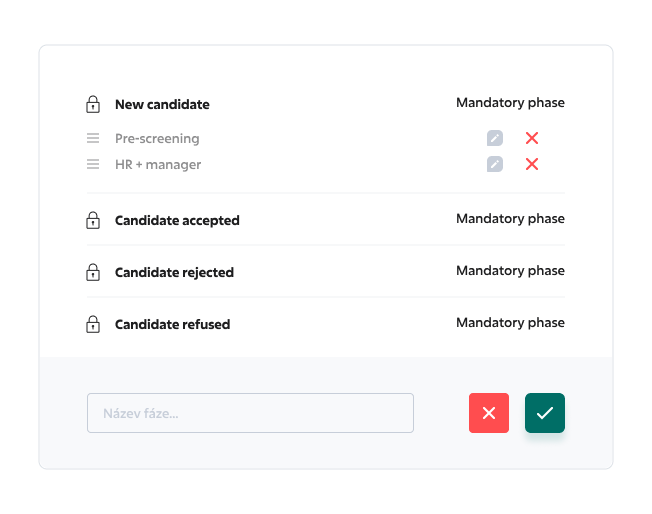 Phases
Individually adjustable stages of the recruitment process
The application provides you with an outline of the basic stages of the recruitment process. You can customise these according to your specific requirements.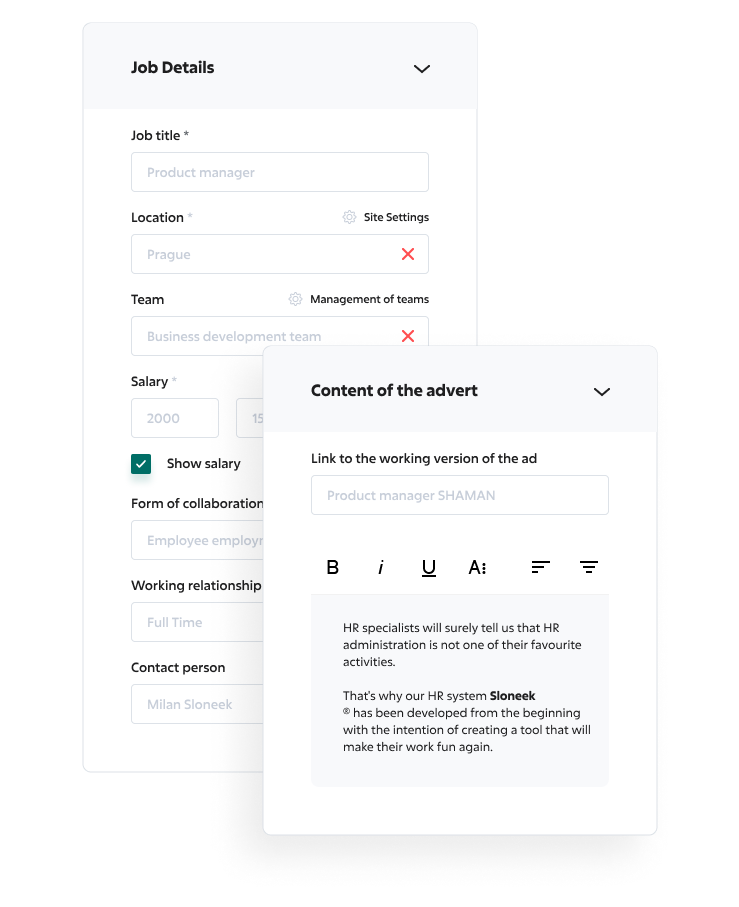 Advertising
Processing of advertising for potential candidates
Create a profile of the ideal candidates for the positions you want. Thanks to the editor with custom visualization options, you define exactly how the ad should look, and so   will also be displayed.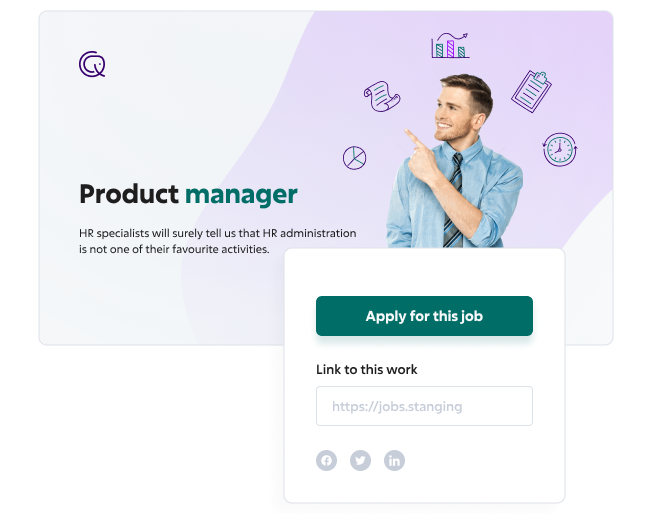 Publication
Publication positions on your career site
Thanks to the integration with your web environment, you can post positions directly from our application to your career site. You will also be able to easily share these positions on your favorite job portals.
Management
Managing the recruitment process
Manage the entire journey of a potential candidate directly in the Sloneek app. During the selection process, you change the recruitment phases clearly or transfer competences to your colleagues. Plus, automating email templates save you work.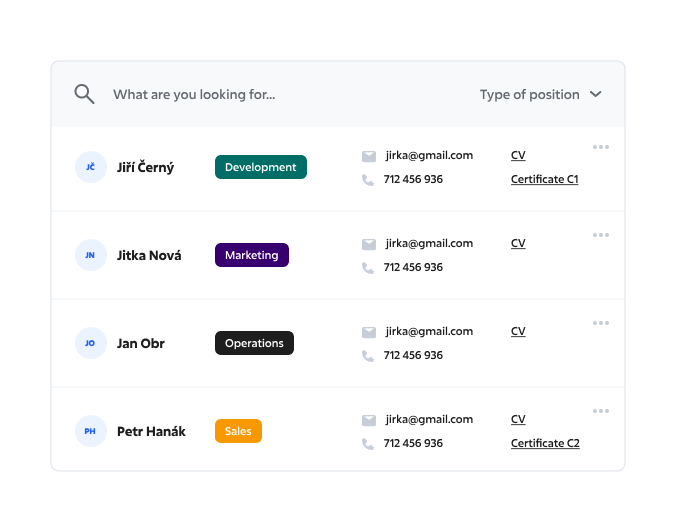 Talent pool
Talent Database for a Worse Tomorrow
Retain interesting candidates for later use in the talent database. Can't find a suitable candidate and need to hire someone in a hurry who is not on the market at the moment? That's the right time to explore the talent pool.
Interested in learning more about Sloneek?
Our experts Václav, Adam, Richard and Sebastian will be happy to introduce you to the Sloneek HR system and answer all your questions.
guide you through the features of the app
will answer all your questions
prepare a presentation and a tailor-made offer
provide top onboarding