Management of the selection process (ATS)
Do you have the entire process of applicants who want to work for your company under your thumb? Manage the entire selection process in a single system. You understand correctly: one application for the entire recruitment.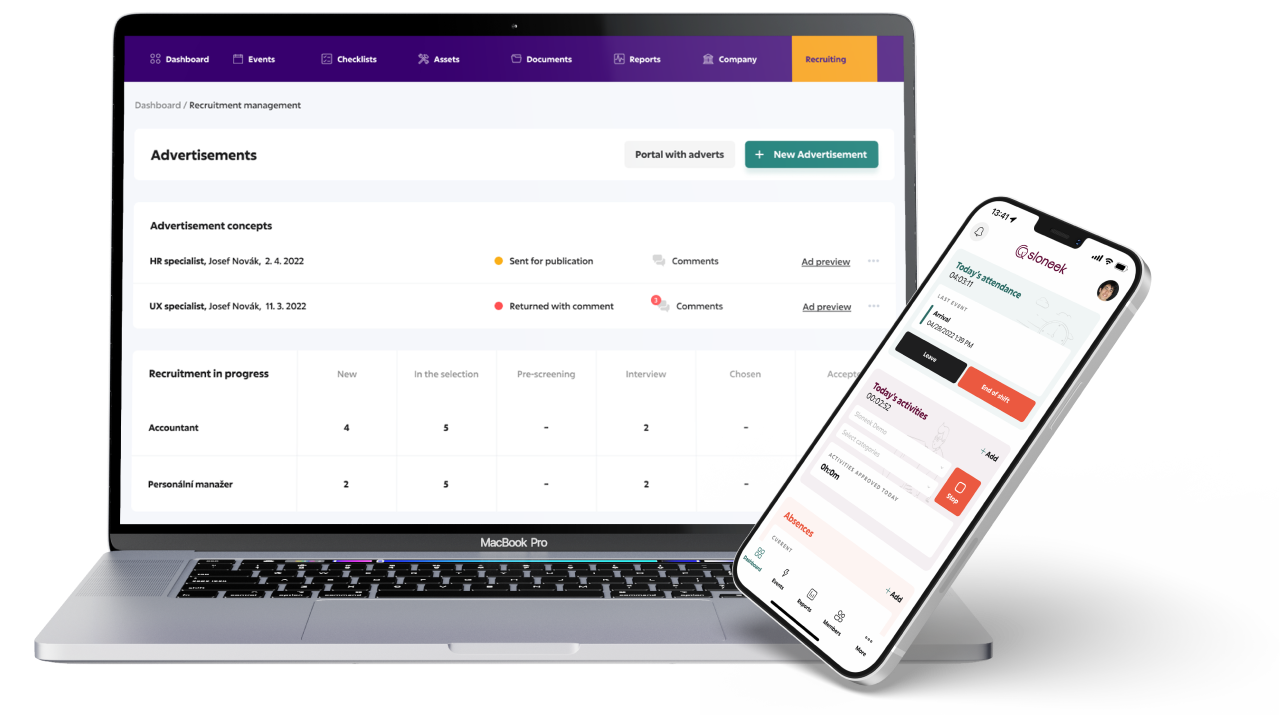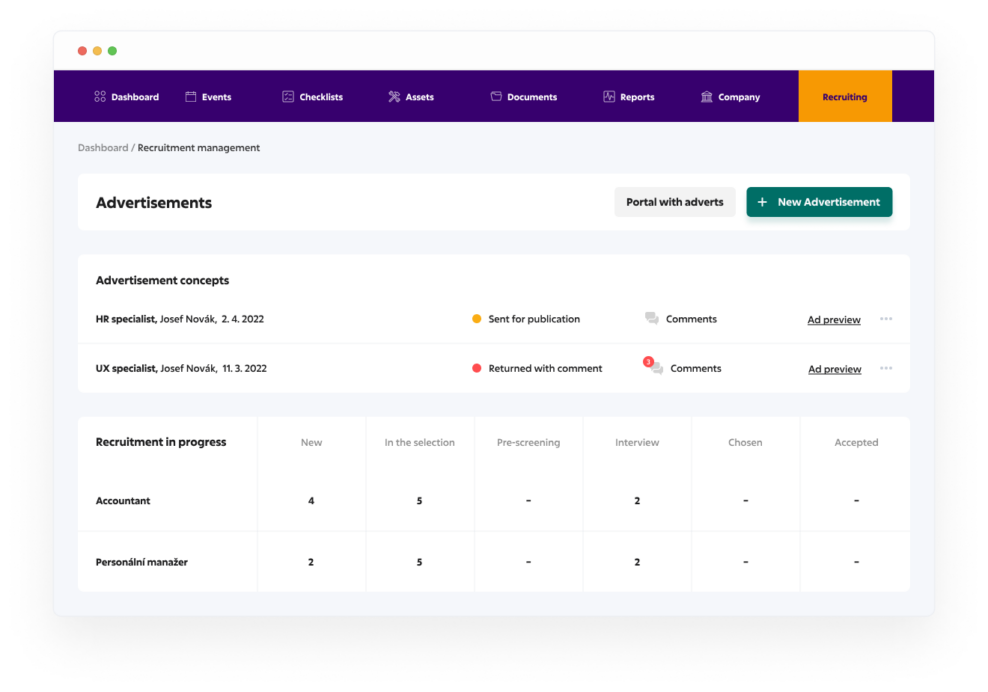 Career portal for creating job opportunities
Create free positions with the possibility of sharing to advertising portals in a few clicks. All in one place. Organized.
Customize pages with preferences and visual identity

Work in a modern and intuitive environment

Optimize Internet Search Positions (SEO)

Manage all job ads in one place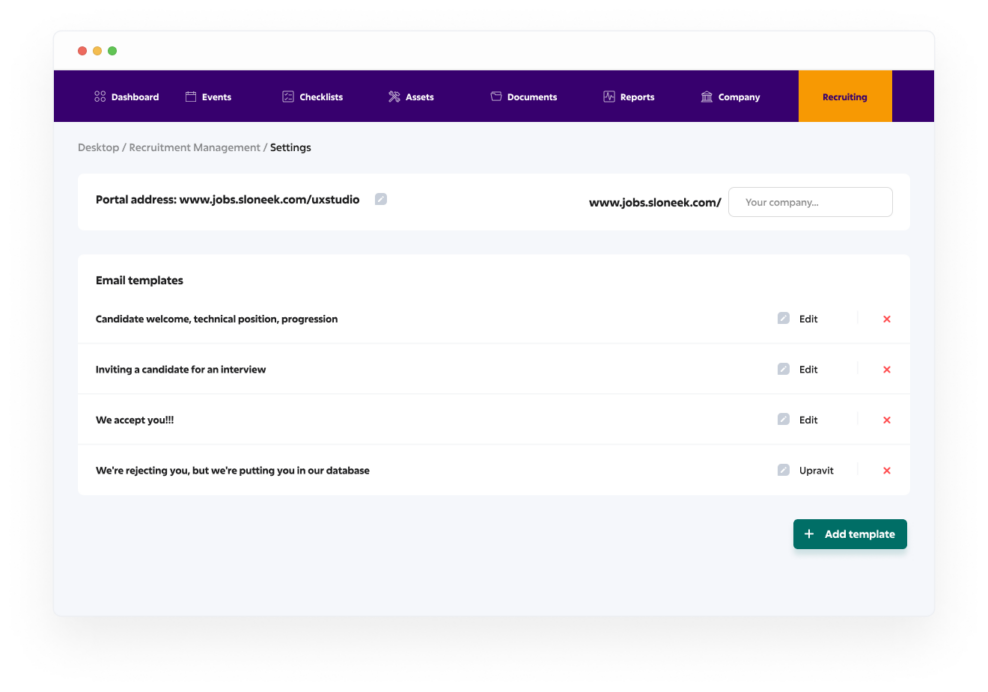 From candidate to employee
In the application, you are in control of the entire recruitment process. In addition, Sloneek stores all documents and personal data related to each applicant and employee.
Prepare your own templates for communication with candidates

Set the individual stages of the selection process

Prepare an onboarding process for new employees

Keep rejected candidates in the talent database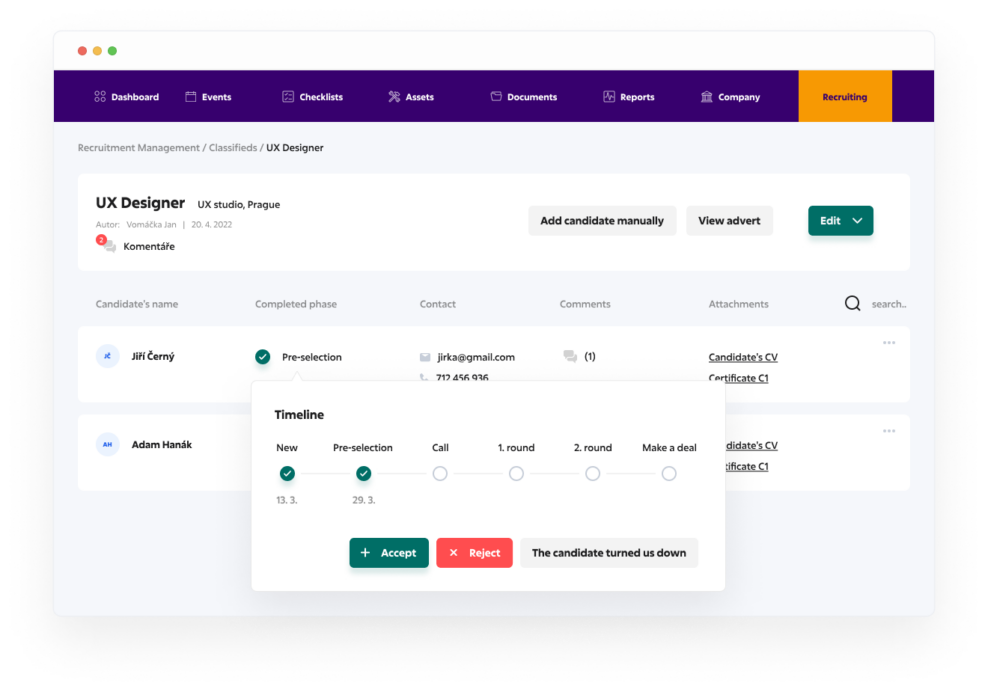 Quick and clear recruitment
Everything related to the selection process no longer needs to be stored only in the head and in the mailbox of the recruiter. Anyone in your company who needs to have an overview of the selection processes can view everything nicely step by step.
Automate tasks to simplify the selection process

Make decisions based on transparent information

Reduce bias and improve critical aspects of recruitment

Get consistent and fair hiring processes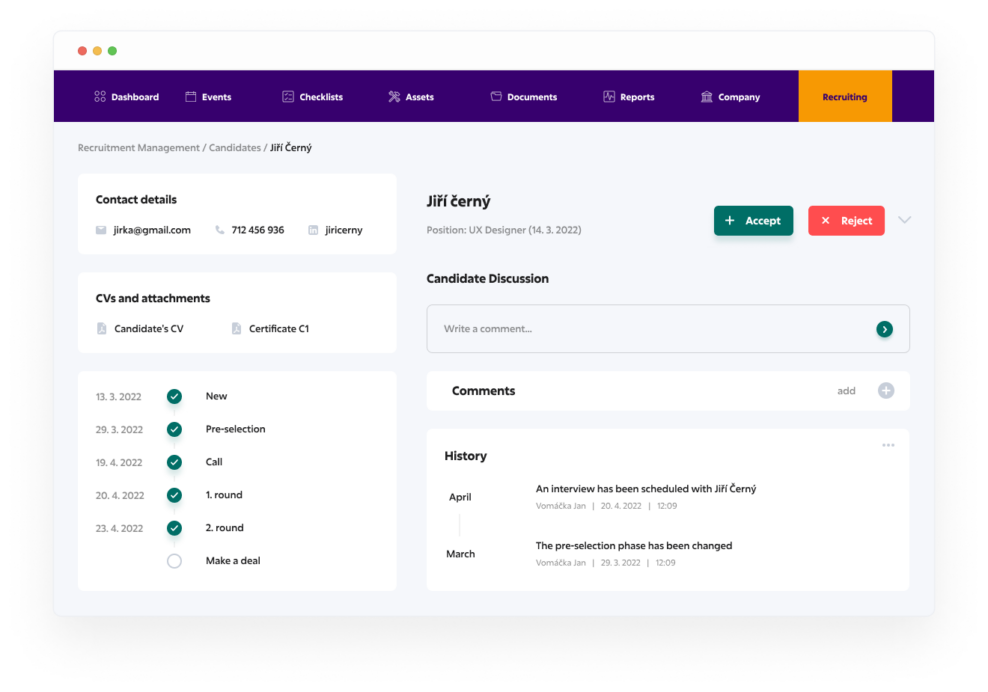 Efficient application processing
The way you communicate with applicants has a big impact on your company's reputation in the labor market. Communicate with all candidates, send detailed, timely and automated responses.
Pre-define your own email templates for each stage of recruitment

Respond to candidate inquiries in a timely and effortless manner

Send responses to potential candidates in bulk
You can use Sloneek for free, without the need to insert a credit card,
for the next 14 days. All features included and full support.
Interested in Sloneek?
Meet Sloneek! Our experts Milan, Vaclav and Stana will guide you through our solution and answer all your questions.
guide you through the features of the app
answer all your questions
prepare a presentation and a tailored offer
provide top onboarding



+420 608 661 387
Sloneek Europe s.r.o.
Táborská 8, 040 01 Košice
Slovakia