Get an alternative for Personio
3 reasons to choose Sloneek
Better price: the same offer for less money
No fees: pay per user with no minimum rate
No hidden extra costs: all features included in the package price
14 days free
No credit card required
From 149€ for Professional
Additional costs for addons
Comparison of functionalities: Sloneek X Personio
Records of workers

Sloneek

Personio

Employee database

Does contain

Does contain

Staff working hours

Very important if you want to calculate how many hours an employee should work in a given month. Key in Czech, where the pool of holidays is counted in hours.

Does contain

Does contain

Customizable user field

Using a custom user field, you can record any user/employee attribute you may need, such as "t-shirt size" if you provide clothing or marketing goods to your people.

Does contain

Does contain

Customizable user labels

Use custom tags to segment reports, user reports, etc. As an example, you may want to generate a traffic report only for people with the tag "External".

Does contain

Doesn't contain

Language in the application

An ever-expanding list of supported languages allows each user to choose their preferred language for applications and notifications.

Does contain

Does contain

Location of work

Does contain

Does contain

Meal vouchers

Does contain

Does contain

Records of the development of the basic salary

Doesn't contain

Does contain

Employee mood monitoring

Does contain

Doesn't contain

Comments

Does contain

Does contain

Own comments

Does contain

Does contain
Process automation: tasklists

Sloneek

Personio

Tasks

Does contain

Does contain

Onboarding checklists

Does contain

Does contain

Offboarding checklists

Does contain

Does contain

Customizable checklists

It allows HR managers to create checklists not only for predefined processes such as onboarding and offboarding, but also for additional and/or ad-hoc events such as certification, training, disciplinary processes, etc.

Does contain

Doesn't contain

View KANBAN

Does contain

Doesn't contain
Attendance system and time tracking

Sloneek

Personio

Entering work attendance

Personio offers via integration

Does contain

Doesn't contain

GPS geolocation

Does contain

Doesn't contain

Attendance terminal

Personio offers via integration

Does contain

Doesn't contain

Activity Tracking

Does contain

Doesn't contain

Time tracking

Does contain

Does contain

Work planning

We provide a means for easy shift planning using a timeline view.

Does contain

Does contain

Hourly rate of workers

Does contain

Doesn't contain
Absence management

Sloneek

Personio

Absence management

Does contain

Does contain

Team absence calendar

Team members and their managers have a common calendar of their absences, attendance and activities. They can comment on each event, add attachments, and even mention any team member to bring the event to their attention.

Does contain

Does contain

Calendar of public holidays for each country

Companies that are located in more than one country need to have holidays configurable at the user level.

Does contain

Doesn't contain

Approval workflow

Does contain

Does contain
Documents

Sloneek

Personio

Electronic signing of documents

Does contain

Does contain

Signing documents of external entities

We allow scenarios such as signing an NDA with someone who is not already a Sloneek user. This is usually done in the recruitment and pre-employment phase.

Does contain

Doesn't contain
Skills & Performance

Sloneek

Personio

KPIs & OKRs

Does contain

Does contain

Customizable evaluation questionnaires

Personio offers via integration

Does contain

Doesn't contain

Skills management

Personio offers via integration

Does contain

Doesn't contain

Self/managerial evaluation

Does contain

Does contain
| Reporting | Sloneek | Personio |
| --- | --- | --- |
| HR reporting | Does contain | Does contain |
| Documentation for invoicing | Does contain | Does contain |
Engagement: employee engagement

Sloneek

Personio

Employee Engagement

Does contain

Does contain

Announcements

Personio offers via integration

Does contain

Doesn't contain

Kudos

Does contain

Does contain
| ATS | Sloneek | Personio |
| --- | --- | --- |
| Talent pool | Does contain | Does contain |
| Customizable company portal | Does contain | Does contain |
| Customizable recruitment phases | Does contain | Does contain |
| Sharing on career portals | Doesn't contain | Does contain |
| ATS reporting | Doesn't contain | Does contain |
Records of work equipment and company property

Sloneek

Personio

Asset management and history

Does contain

Doesn't contain

Transmission & el. signature of work aids

We have a much better tool for the whole process of transferring operational resources. We have a full detail of each property, a full handover report which is signed by the employee, the property has a full history including a photo gallery and all handover reports.

Does contain

Doesn't contain

Transfer protocols

Does contain

Doesn't contain
| Integration | Sloneek | Personio |
| --- | --- | --- |
| Google | Does contain | Does contain |
| MS365 | Does contain | Does contain |
| IceWarp | Does contain | Doesn't contain |
| Slack | Does contain | Does contain |
| Jira | Does contain | Doesn't contain |
And something extra

Sloneek

Personio

Holding structure

Tools for international and full remote hybrid teams

Does contain

Does contain

Company chat

Personio offers via integration

Does contain

Doesn't contain

Mobile interface

Does contain

Does contain
You can use Sloneek for free, no credit card required
for the following 14 days. All features and full support included.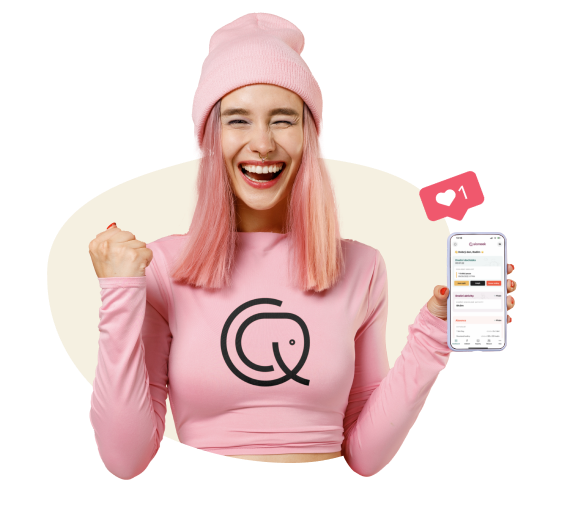 Remote tools
Tailored tools for international and hybrid teams
Beyond the casual HR system features, we have added tools that address the needs of hybrid-managed teams.
Global structure for international teams

Preferred language of the user in the application

Calendar of public holidays in your country

Electronic signing of documents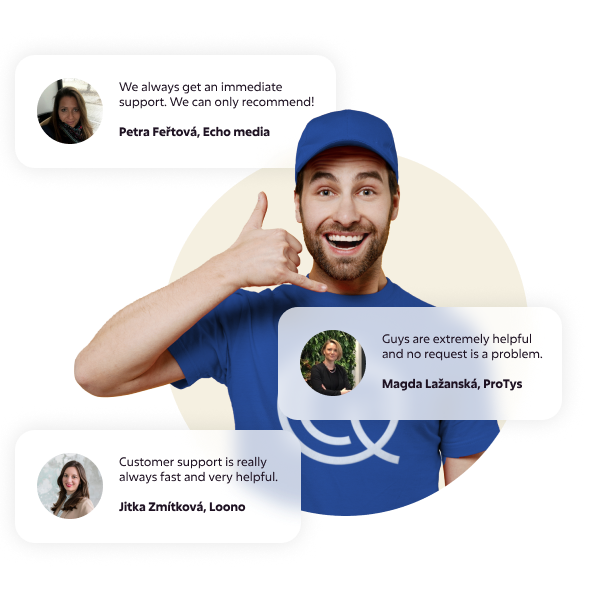 Customer care
Global support that has no competition and no place in the price list
Our specialists will be onboarding you and will always be there for you during the use of the app.
Live support and onboarding completely free!

Our time for yours - that's all we charge
Overview of all functionalities
Records of workers
Location of the executive work
Records of the development of the basic salary
Overview of user presence
Anniversary commemorations
Reminders of specific dates
Comments on specific events
Documents and signing
Encrypted employee document storage
Confirmation of reading of documents
Mobile applications
Signing documents on your phone
User reports on your phone
Absence management
Possibility of attachments and commenting on absences
Overview of absences in the calendar
Activities
Flexible setting of activity events
Categorisation of tracked activities
Notes, annexes, activity comments
Comprehensive documents for invoicing customers
Reporting
Supporting documents for payroll
Statement of working time
Report of arrivals and departures
Report basic pay, bonuses and deductions
Interested in learning more about Sloneek?
Our experts Václav, Adam, Richard and Sebastian will be happy to introduce you to the Sloneek HR system and answer all your questions.
guide you through the features of the app
will answer all your questions
prepare a presentation and a tailor-made offer
provide top onboarding