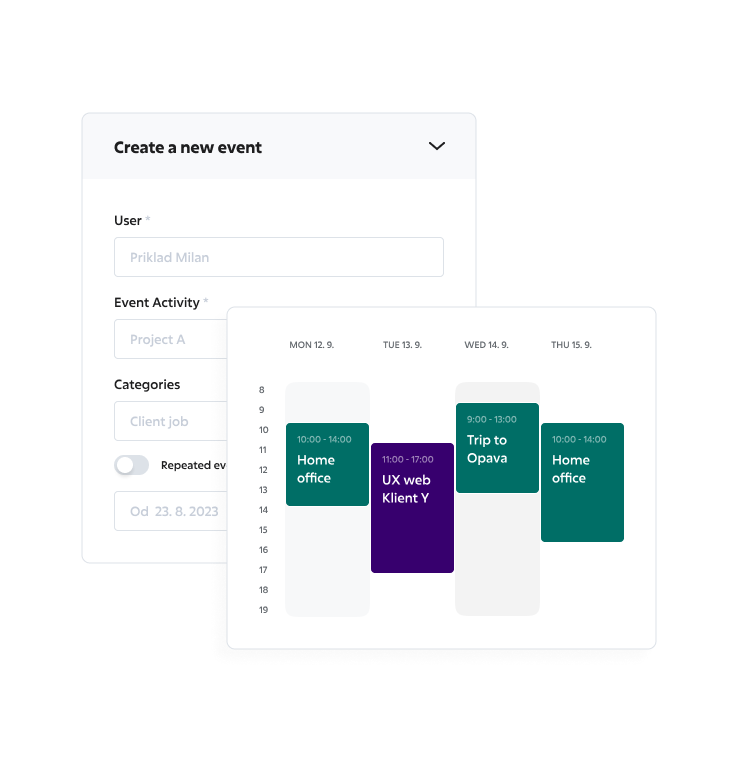 Time tracking
Digital reporting of work
Report to one environment. Time tracking works like a smart stopwatch on the web and on your phone.
Tracking in Jira, Redmine, Trello and others

Manually create an entry via calendar

Linking all data to the HR system

Categorisation of work on project/client level
Timesheet
Timesheet of working hours
The activity overview is used for work planning, utilization of the project-managed positions and also as the basis for invoicing.
Managerial overview

Documentation for invoicing

Efficient utilisation of labour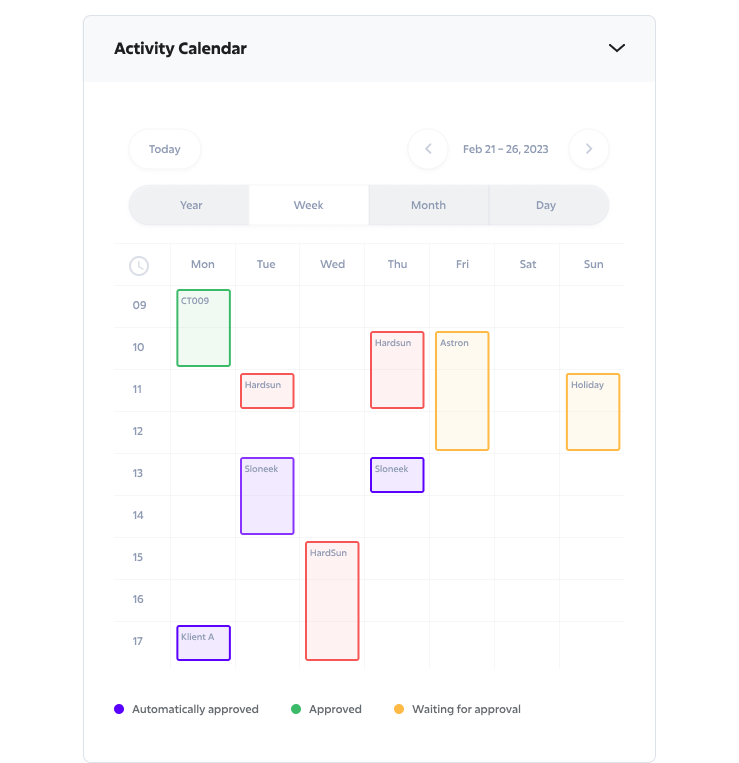 Calendar of activities
Clear view of all team activities
Events are clearly displayed in the calendar, where users can react to individual activities.
Approval of the activities by the manager

Commenting and responding to the statements

Monthly, weekly, daily views
Cost rate
Hourly cost and billing rate
Each activity may have a maximum monthly or annual fund of working hours as well as an hourly cost rate and an hourly rate to bill.
Individual setting of hourly rates

Monthly and annual user activity fund

Monitoring the profitability of the work done
Billing
Documentation for invoicing
All activities are entered into reports for cost and billing summary. The employees can also compare their monthly time fund.
Detailed list of registered activities

Summary of work for the period

Monthly calendar of working time

Comparison with working time fund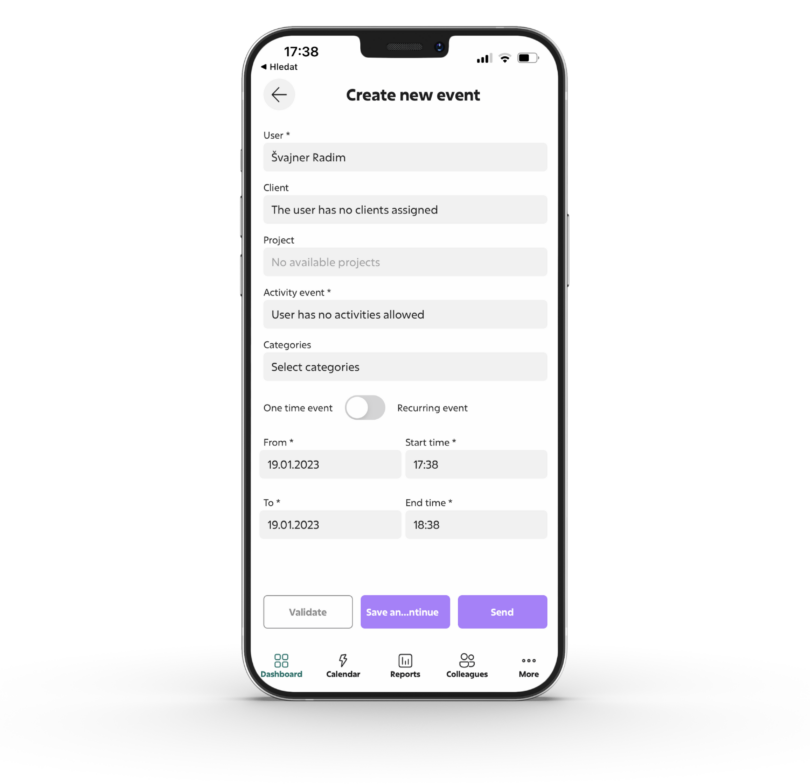 Mobile Time tracking
Time tracking can be easily recorded using a mobile app. You get an up-to-date overview and  the managers are able to approve people's time.
Start - Stop

Starting and ending the work activity measurement.

Quick overview

Employees track their working time.

Approval of activities

Call for approval of the activity.

Activity Comments

Activities can be annotated in the calendar view.
Interested in learning more about Sloneek?
Our experts Václav, Adam, Richard and Sebastian will be happy to introduce you to the Sloneek HR system and answer all your questions.
guide you through the features of the app
will answer all your questions
prepare a presentation and a tailor-made offer
provide top onboarding