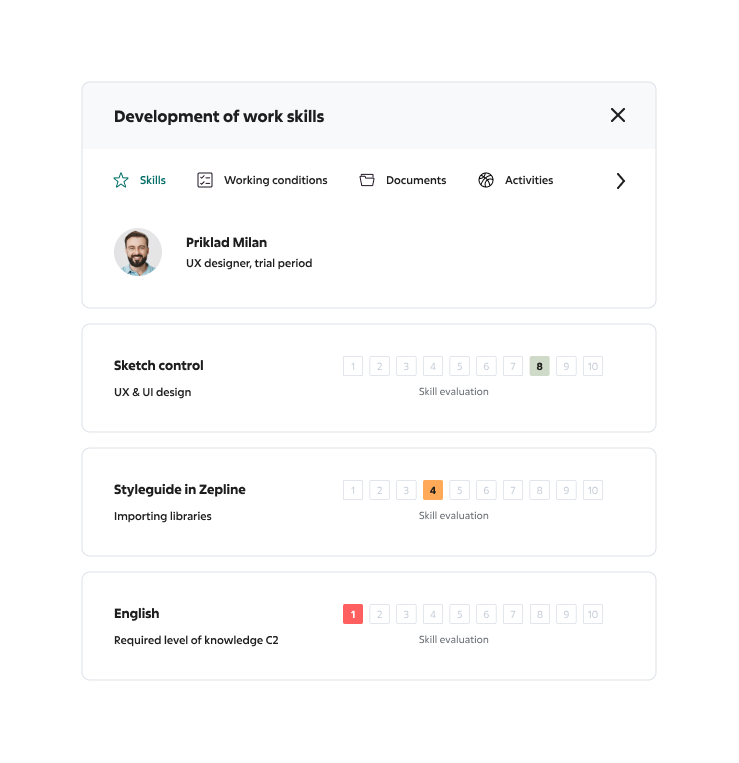 Skills Management
Developing work skills
Keep track of the skills needed for each role in the company. Create skill sets based on specific role, team or seniority. Add individual skills (competencies) for specific people for a future development assessment.
Individual skill sets

Skill sets for specific teams and positions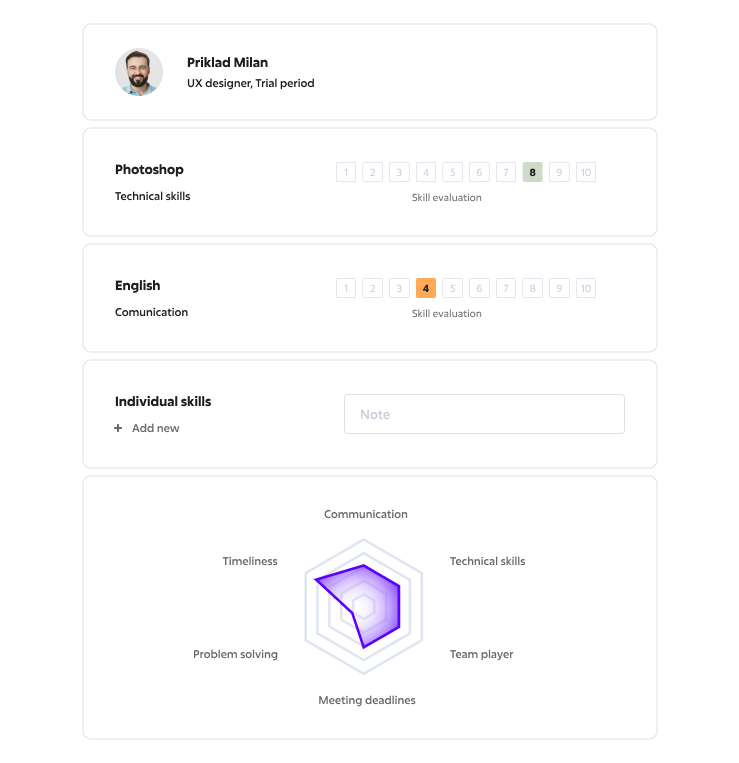 Skills assessment
Evaluation of skills
Evaluate how your colleagues are improving in their skill sets.  Track how their skills develop over time and add meaningful development activities or plan their career growth more effectively based on this.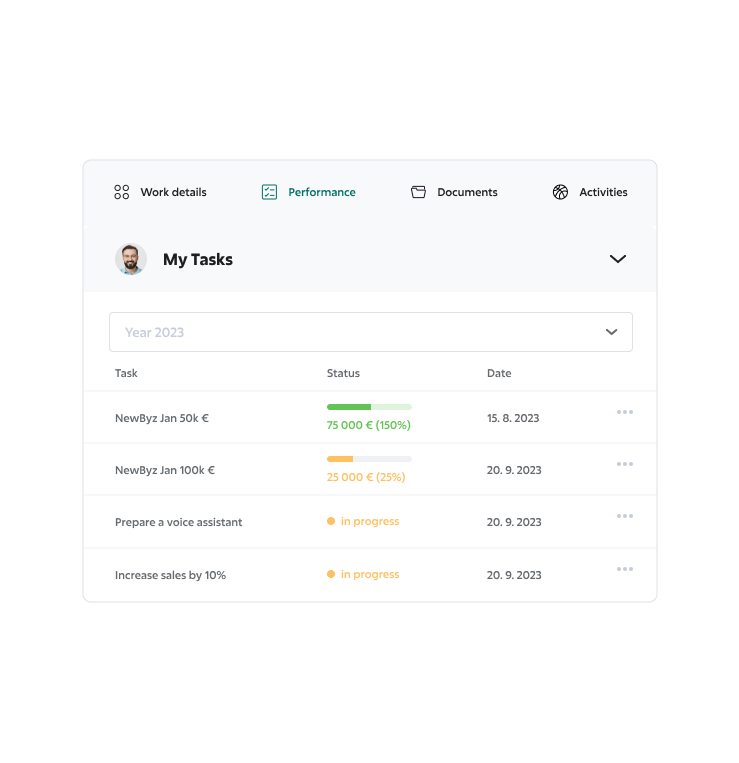 KPIs
Key performance indicators
Use criteria to evaluate the performance and effectiveness of a company or individual in achieving a specific set goal over a period of time. You can also use the KPIs to compare performance with other departments and individuals. Examples of KPIs 👇
Customer Satisfaction

Sales department: average profit margin

Healthcare industry: Average hospital stay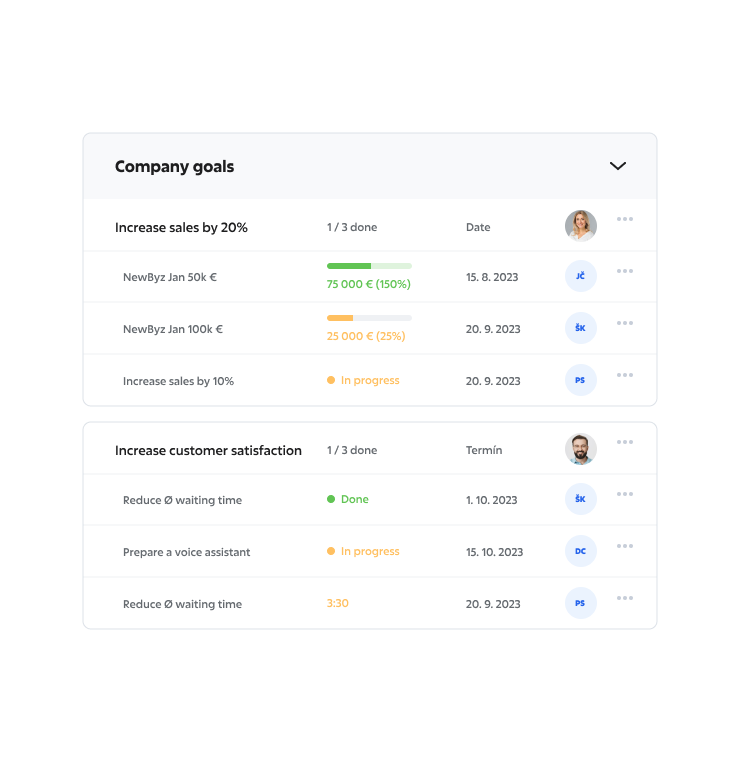 OKRs
Objectives and key results
Set specific goals for the company and individuals and monitor progress towards achieving these goals.

Example of a goal:
A - Goal: Improve our website and increase conversions

KRs - key results:
1 KR: Increase website traffic by 10% every month
2 KR: Improve conversions on landing pages by 15%
Suitable for all task and project positions

Ability to track progress and measurable metrics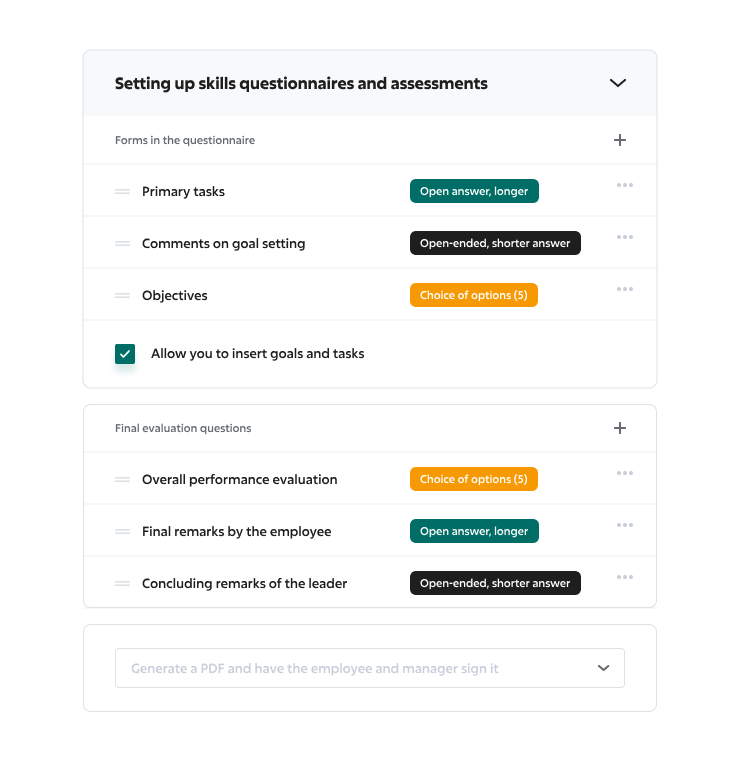 Evaluation questionnaire
Creation of company-wide evaluation questionnaires
Tools for creating evaluation questionnaires, e.g. when assessing the skillsets of your workforce. The evaluation can be carried out in synergy between the worker & manager. This tool is suitable for companies that do not have developed competence models.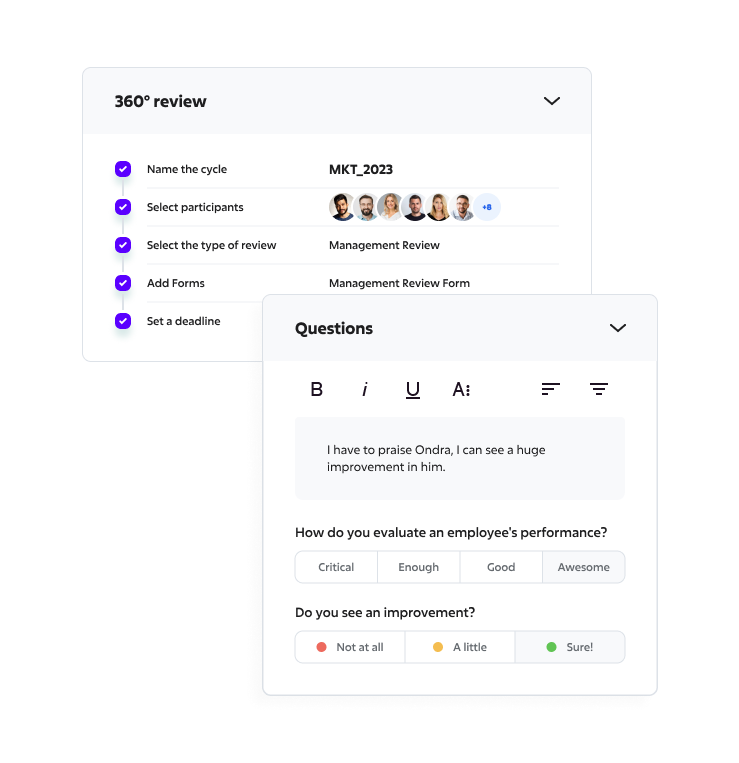 360° evaluation
Anonymous job performance evaluation
Monitor the performance of individuals from various perspectives and develop specific development plans.
The results of an employee's peer review are anonymous. At the end of the appraisal cycle, the line manager will communicate the results of the appraisal to the employee and agree on a plan for the further development.
Anonymised reviews by co-workers

Option to add comments
Interested in learning more about Sloneek?
Our experts Václav, Adam, Richard and Sebastian will be happy to introduce you to the Sloneek HR system and answer all your questions.
guide you through the features of the app
will answer all your questions
prepare a presentation and a tailor-made offer
provide top onboarding