How to be a Successful HR Coordinator: Tips and Tricks ✅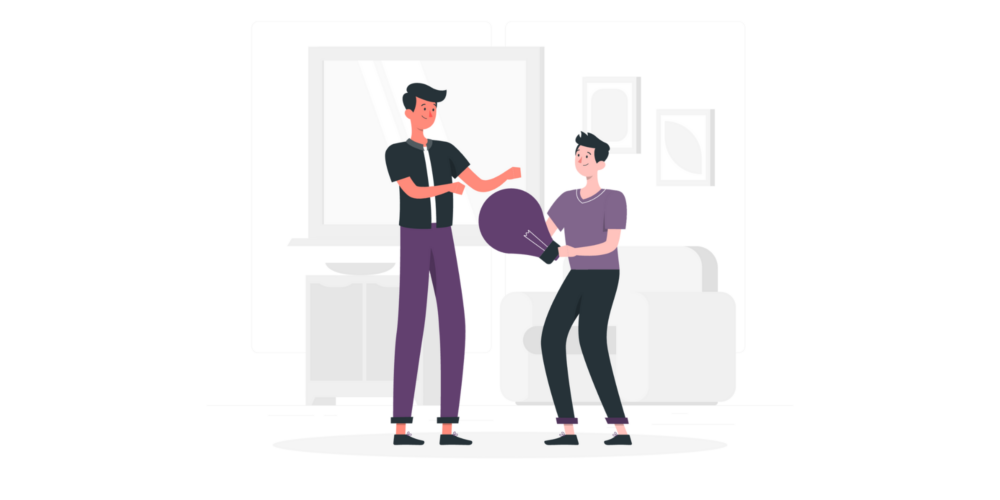 Did you know that there are over 440 thousand human resources coordinators currently employed in the United States alone? What's more, more than 80% of all human resources coordinators are women, demographics research shows.
Whether you've just landed your first job as a human resource coordinator, or feel that a burn out is coming after many years in this field, our goal for today is to help you be better at what you do.
So, this piece is full of our precisely prepared tips and tricks on becoming a successful HR coordinator. We teach you how you can boost your skills to enjoy this job more than ever.
So sit back, relax and… enjoy this dose of insightful knowledge!
But First…Who is a HR Coordinator?
A Human Resources Coordinator is a person who is responsible for coordinating and managing the human resources of an organization.
HR coordinators are accountable for many tasks within a company.
They may include recruiting and hiring new employees, as well as maintaining employee records. HR coordinators also often complete employee evaluations, and ensure that the company's policies and procedures are followed by all employees.
An HR coordinator typically reports to a manager or director of human resources on their performance.
HR Coordinator – Key Job Responsibilities
But that's not everything that HR Coordinators do. Quite frankly, human resources coordinators are responsible for much more than that.
Among the duties of HR coordinators, we can often spot tasks like:
maintaining smooth operations by streamlining administrative tasks,
managing the

onboarding

and training of new employees,
taking care of employee relations and employee requests,
staying up-to-date on governmental laws and requirements,
assessing and recommending changes to HR programs through audits,
managing employee benefits programs, like health packages,
assisting employees with HR-related questions and requests,
online tracking of employee engagement,
completing employee payrolls and other business administration tasks,
coordinating interviews with hiring managers for candidates,
organizing company-wide seminars and trainings,
providing assistance with performance management procedures.
Becoming a Successful HR Coordinator Overnight – Tips and Tricks
As you can see, it's not an easy job to be an HR Coordinator, and the responsibility can be quite huge.
If you're new in the game, then you're in for even more challenges and risks.
The good news is that there are many things that can be done to make your HR coordinator duties more manageable.
Here's what they are:
#1 Set goals and prioritize
The first step to becoming a successful HR coordinator is to set goals.
Goals can be either long-term or short-term and should always be SMART:
Specific, Measurable, Achievable, Relevant, and Time-Bound.
If you are not sure what your goals are, think about what you want your company to look like in 5 years. Setting goals will help you prioritize tasks that need to be done. It is important that you set realistic goals and don't overcommit yourself by taking on too many tasks at once.
A good way to start prioritizing tasks is by analyzing which ones have the most urgency and impact on your organization's success.
These are the ones that should be completed first because they have the highest priority for your company's success.
To become better at prioritizing your workload, consider:
creating to-do lists,
regularly reviewing your workload,
concentrating on the most crucial tasks first,
setting realistic deadlines,
keeping a log of your work.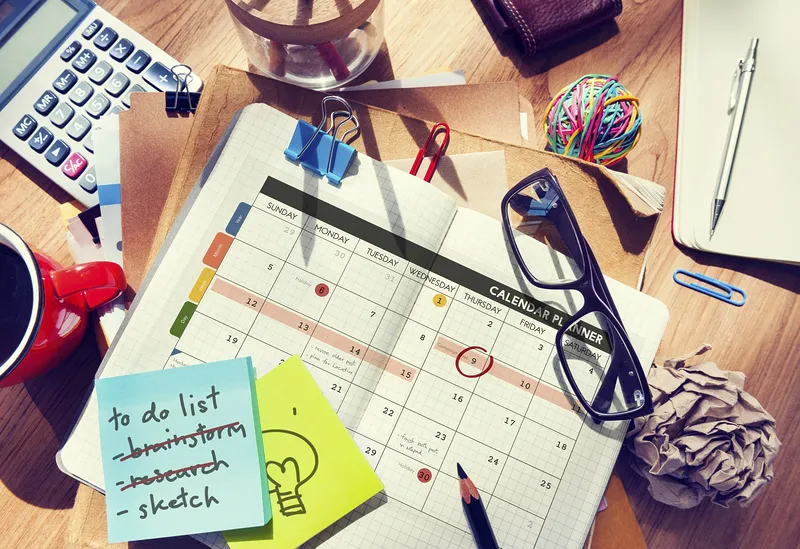 #2 Create a team calendar and delegate tasks
Successful HR coordinators are able to create a team calendar and delegate tasks to different people in the company.
They are also able to work with other departments within the company, such as human resources and finance. This is to ensure that all employees have a smooth transition into their new jobs.
HR coordinators must think strategically about how they want their team members to work together for the best results. What's more, they cannot lack excellent communication skills so that they can talk with both their team members and their boss on a regular basis.
Here's how you can delegate tasks in your company better:
determine goals in advance,
clarify authority and responsibility,
motivate your subordinates,
provide enough training,
establish adequate control,
require completed work,
implement two-way communication,
get task management software for HR employees, like

Sloneek

.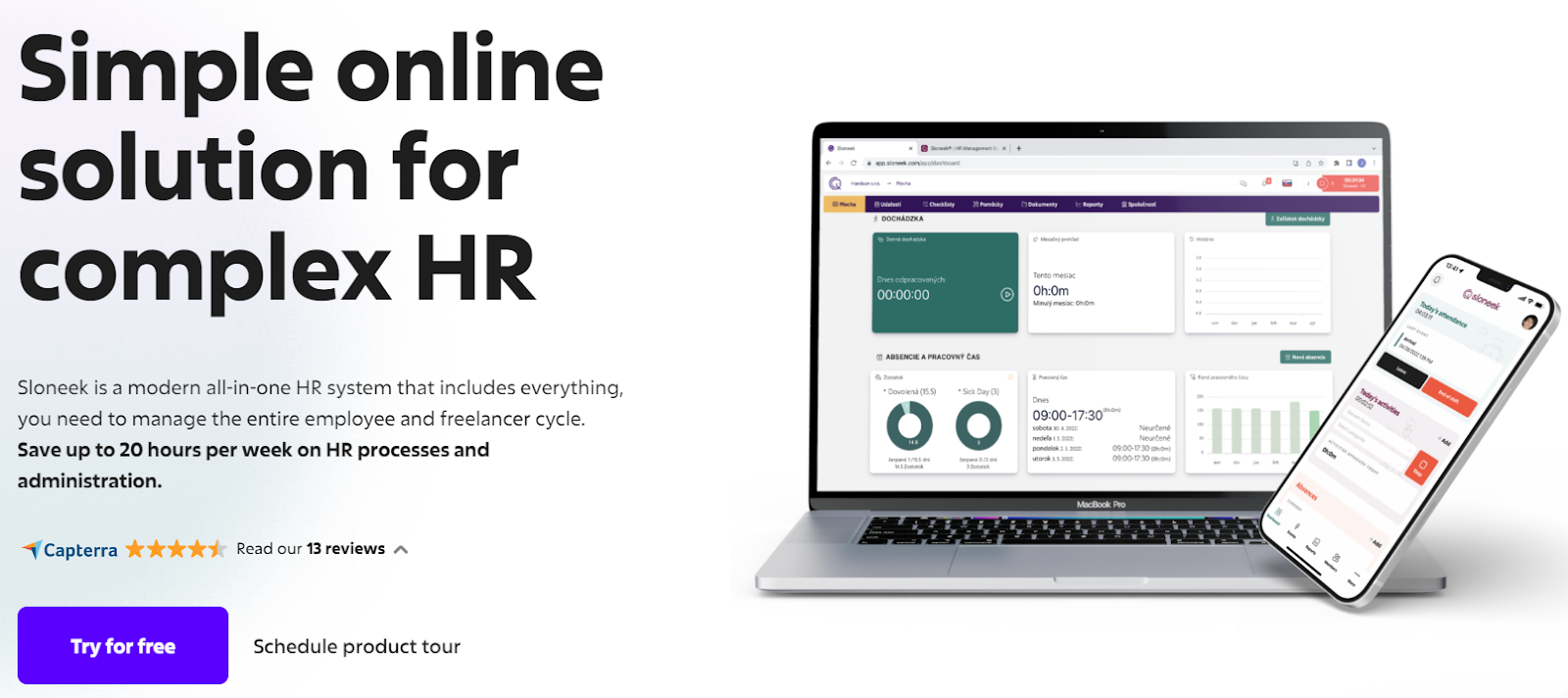 #3 Get a reliable task manager
Moving on, let's focus on the perks of today's technology and how you can take advantage of them.
Successful HR coordinators are the backbone of any company, there is no doubt.
But, with all the responsibilities on their shoulders, it is not always easy for them to manage everything effectively. That is why you need a reliable HR task management software to help you stay on top of the game with all your duties.
Fortunately, there are many options available on the market today that can help you do just that!
Possibly the perfect example is Sloneek – a modern HR management software that offers everything you need to manage the entire employee and freelancer cycle.
With a little help from Sloneek, you can improve your current processes concerning areas like:
employee working hours, absences and electronic attendance,
new employee recruitment and onboarding, and
employee profile
to name a few examples.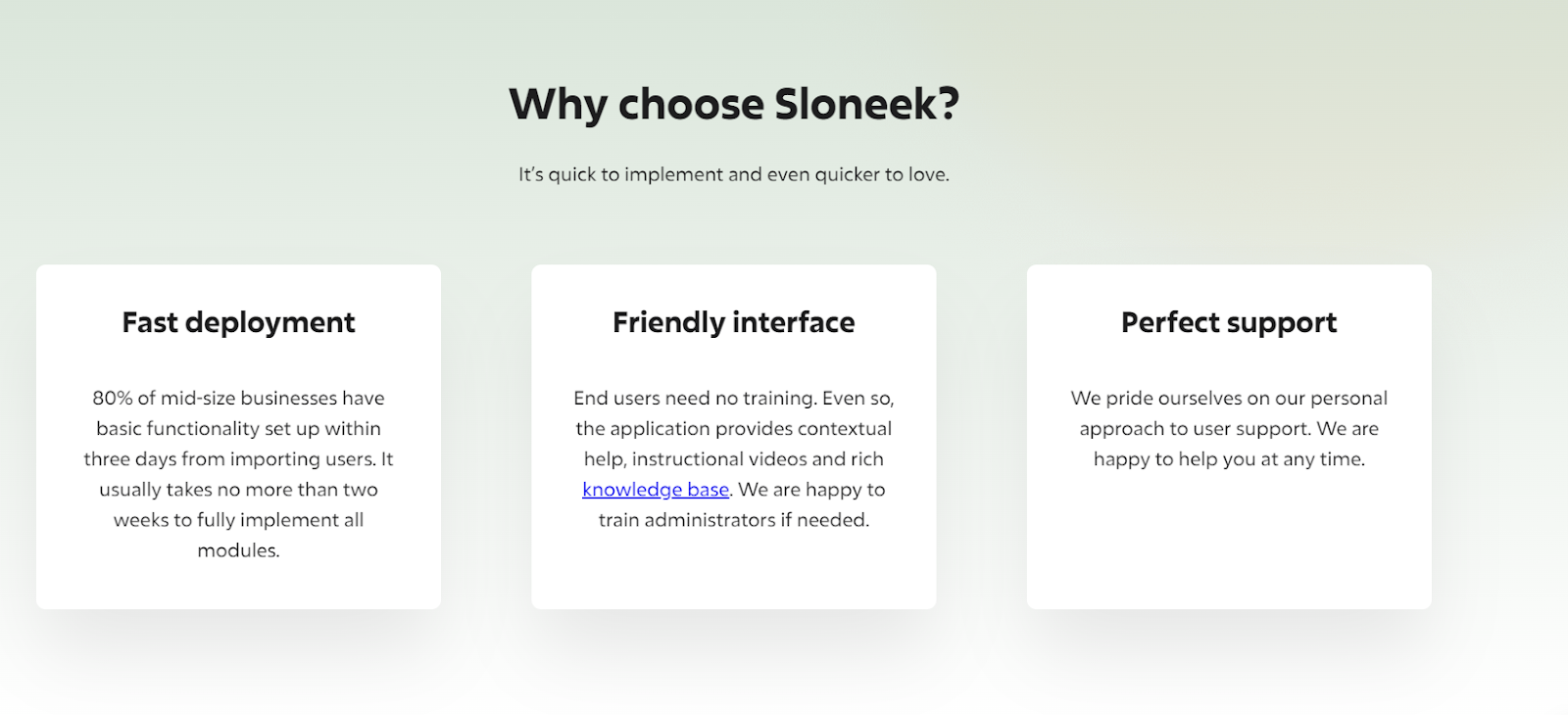 If you don't know where to look for a solution like this, we recommend trying at least one of these sources:
software review sites, for example

Capterra

, G2, SoftwareWorld and

SoftwareAdvice

,

GetApp

,
question and answer type of platforms, like Quora,
blog sites containing software reviews,
business partners, friends and competitors.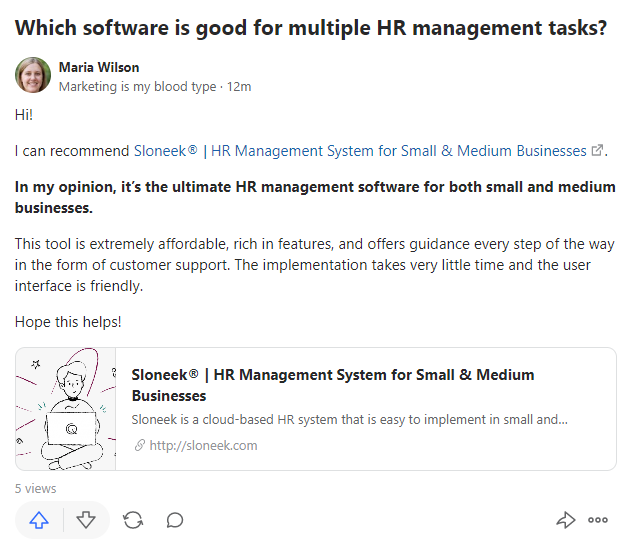 See also:
#4 Take time off
If you want to become a truly successful HR coordinator, it is important to learn how to take time off and recharge your batteries. Otherwise, you will start to feel like you have been working all the time. This, on the other hand, may lead to a burn out.
Taking a vacation can improve your productivity, reduce your stress, and improve your mental health, according to research.
As a leader, don't forget to also take care of your subordinates and their time off. Study shows that employees who feel supported in taking vacation are happier with their company, job, relationships, and even health.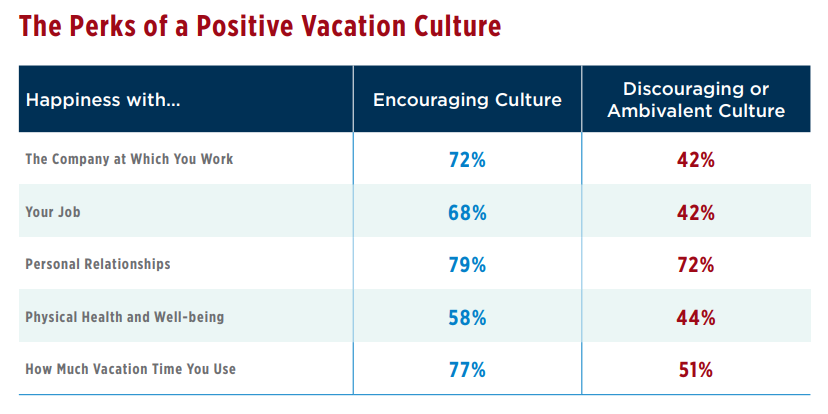 Common ways you may use to recharge your batteries include:
picking up a hobby,
moving your body,
reading personal growth books,
volunteering,
going on a road trip,
spending time with friends and family,
going to the library, or
attending a class that you've had your eyes on for a while.
"Each person deserves a day away in which no problems are confronted, no solutions searched for. Each of us needs to withdraw from the cares which will not withdraw from us." – Maya Angelou.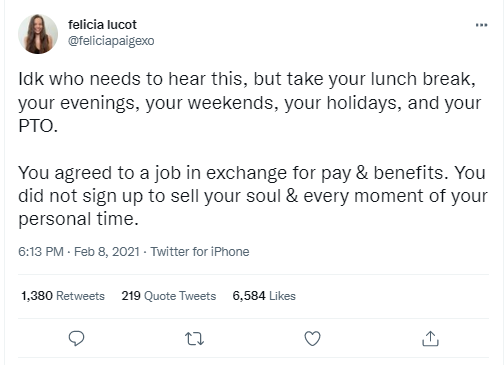 See also:
#5 Keep on upskilling yourself
While HR coordinators are experts in their field, they need to constantly upskill themselves in order to stay relevant. This is because the job of a HR coordinator has evolved from being an administrative role to being a strategic one.
How can you upskill yourself then? Below we present some of the best certifications and training programs that you could consider getting as part of additional training:
What should you aim to upskill?
– interpersonal skills,
– time management skills,
– verbal communication skills,
– analytical skills, and
– tech skills
to name a few examples.
See also: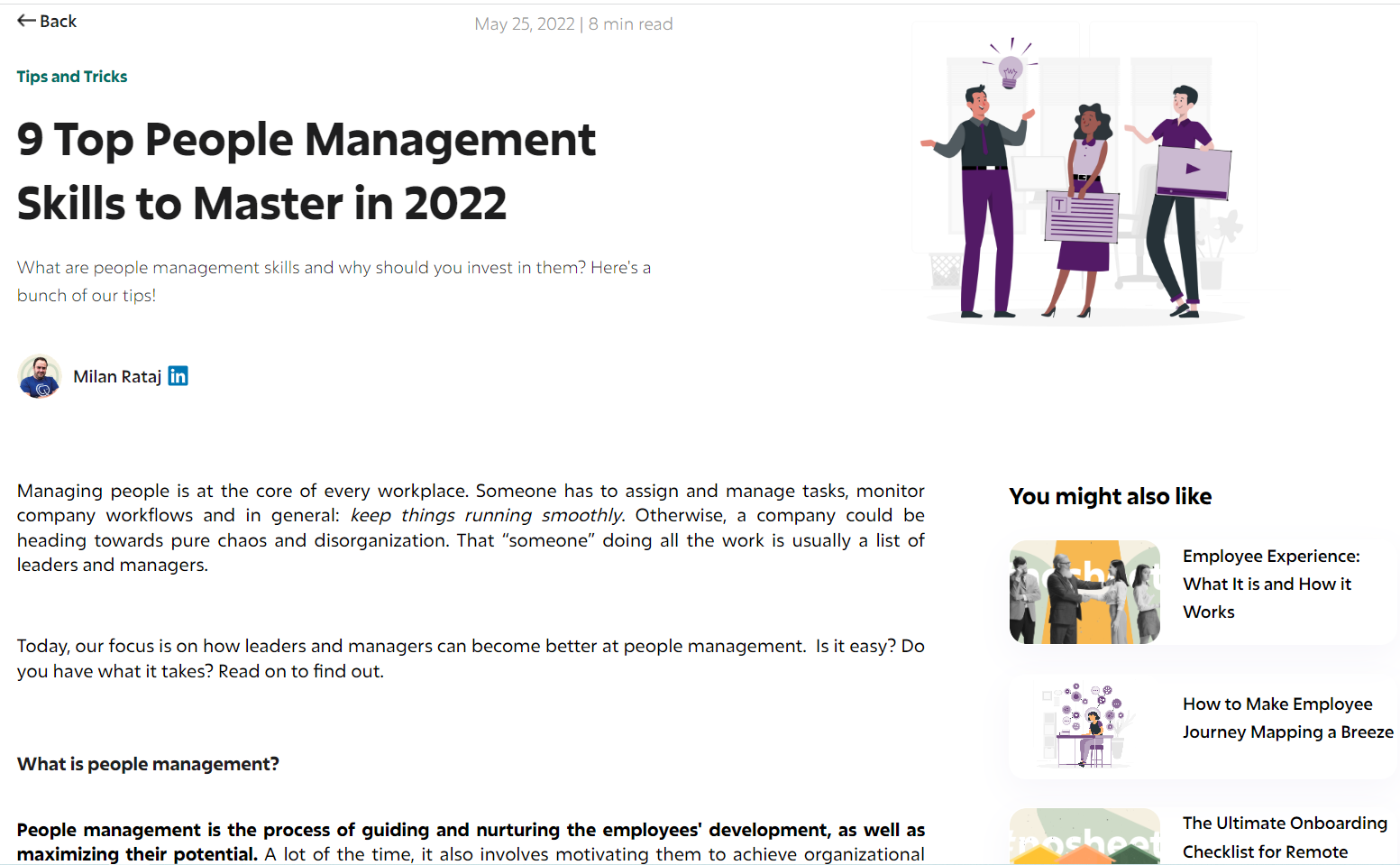 #6 Don't be afraid to ask for feedback
Last but not least, let's look at feedback for a second.
In order to become a successful HR coordinator, you need to know how to ask for feedback on your work and then use it to improve yourself. Feedback is an essential part of the process, and it's important that you take the time to do it correctly.
In fact, feedback is incredibly important to roughly around 75% of employees who receive it, research shows. And it should also be important to you.
Here are some tips and things to keep in mind when asking your colleagues for feedback:
find an appropriate time to ask,
prepare questions to ask in advance,
take notes,
learn how to improve from the feedback,
say thank you,
ask for feedback regularly,
consider going digital: use

feedback collection tools

to collect feedback anonymously and quickly.
And as for specific examples of where to take feedback from, here's what we suggest:
Ask your supervisor or other employee questions to get feedback on you.
Conduct an anonymous survey with your coworkers.
Use social media as a way to get feedback from other people in your industry.
Create an anonymous blog where people can post their thoughts about what you should do better at work.
Hold focus groups with employees who work in different departments so that they can provide their insights on best practices and troubleshooting strategies.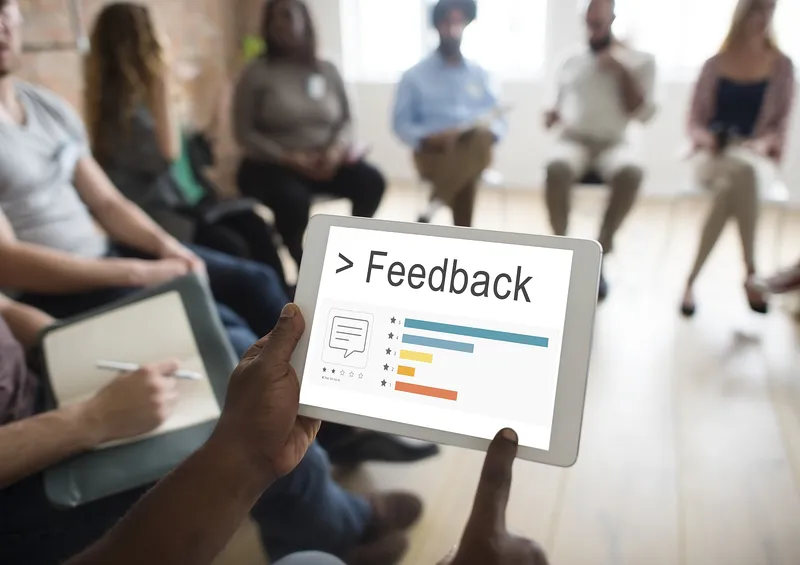 These 6 steps may seem obvious. However, we are convinced that they will go a long way in helping you with your job as an HR coordinator.
Questions To Ask A HR Coordinator – Can You Answer Them All?
And now it's time for a little bonus from us. Using the below questions, we want to help you evaluate whether or not you're an ideal candidate for the position of a HR coordinator.
Can you answer all these questions effortlessly and with confidence?
Do you have any previous experience working in a human resources department?
How do your previous internships in a human resources department qualify you for this position?
How can this position help you achieve your career goals?
In your opinion, what skills qualify you for this position?
How have your experiences in different industries prepared you for this position?
How would you describe the relationships you've had with previous managers?
How do you organize and prioritize your workload?
Do you think there are any particular skills that are essential for success in this role?
What human resources duties are you most familiar with?
How do you plan to resolve a conflict with a department manager?
Can you describe how you would handle the transmission of confidential information to executives.
How have you dealt with multitasking in the past? How did your efforts turn out?
Can you tell us how you plan to act if an employee asks you to help them with a task outside of the duties listed in the job description?
If your coworker makes a mistake on a project, how should you help them?
How would you resolve a conflict with another employee?
How did you do? Let's check. If you answered:
1-5 questions without issues: you may have to consider another career path for yourself
6-10 questions without issues: you're on a good way, keep pushing!
11-15 questions without issues: excellent job, you're probably an amazing HR coordinator!
Are You A Successful HR Coordinator Yet?
Now you've got everything you need to become even better at human resource management.
With our precisely prepared tips and tricks, mastering your skills as a HR coordinator should be easier than ever.
We hope you enjoyed this article. If you did, you might like our other posts that can be found here.
What's more, we invite you to try Sloneek out – our HR management master software. Our goal is to make your job easier by saving your time and improving HR processes. So allow us to do it by signing up for a completely free trial. We cannot wait to show you what we've got up our sleeves.
Other than that, many thanks for stopping by and good luck with your job as a human resources coordinator!
Effective Human Resources Coordinator – FAQ
Below we answer some of the most commonly asked questions about HR Coordinators.
Who is a Human Resources Coordinator?
In an organization, a HR coordinator is somebody who coordinates and manages human resources. An HR coordinator typically reports to a manager or director of human resources in a company.
What are the responsibilities of a Human Resources Coordinator?
HR coordinators are responsible for a variety of tasks within a company. Recruitment and hiring of new employees, maintaining employee records, evaluating employees, and ensuring all employees adhere to company policies and procedures are all part of their duties.
Is being a Human Resources Coordinator a difficult job?
The role of HR coordinators can be both easy and challenging. Their job includes a lot of responsibilities on different levels. Because of that, whether or not it'll be a difficult job for you will heavily depend on your skillset, as well as ability to handle various situations.
How can I become a Human Resources Coordinator?
A career in Human Resources is an exciting chance for anyone interested in working with people and for people. To become a HR Coordinator, you should look for companies that are currently recruiting for a coordinator position. We recommend using job finding platforms like LinkedIn or Rocket Jobs.
How can I be better at managing human resources processes?
To become a better, more effective HR Coordinator, it is recommended that you take advantage of our tips: set goals and prioritize tasks, create a team calendar and delegate tasks, get a reliable task manager, take time off, keep on upskilling yourself and don't be afraid to ask for feedback.