20+ Performance Review Questions and Answers [Laundry List]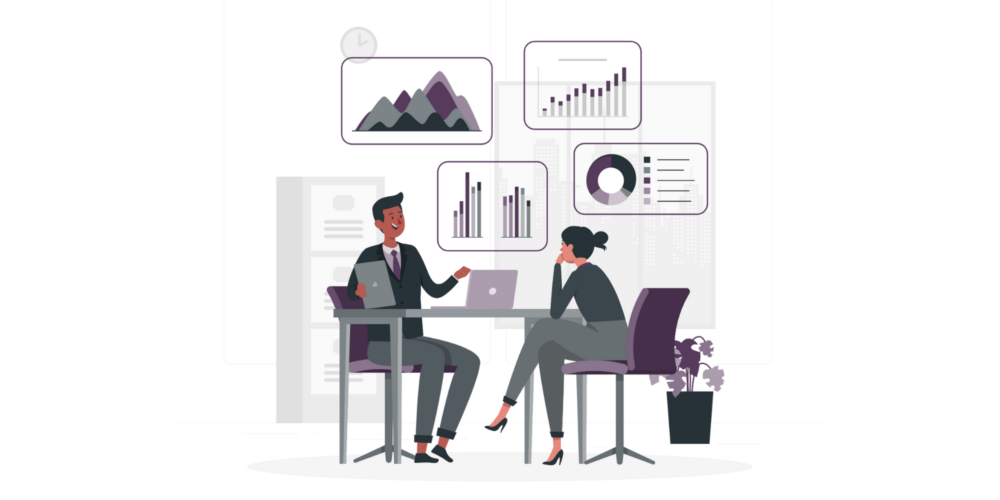 Performance reviews are an essential part of any workplace. Not only does this process contribute to evaluating how well an employee is doing, but it also presents a great chance to encourage dialogue between them and managers.
From an employee's perspective, performance management can be intimidating if they are not prepared. As such, it's worth them preparing in advance by getting familiar with the types of questions that may be asked in order to increase their chances of success.
It's also crucial as an employer to be well-prepared and know what questions to ask during a performance review in order to get the most out of it. This blog post will provide some tips on how to prepare for an employee review, as well as some questions you should consider asking and typical answers to them.
The importance of regular performance reviews
Annual performance reviews allow both employers and employees to track progress over time, identify areas that need improvement, and align expectations with personal goals. They also provide an opportunity to recognize successes, address challenges, and foster open communication.
Without performance reviews, employees may feel like their work is going unnoticed or that they're not getting the feedback necessary to develop and grow. Conducting this type of assessment on a regular basis therefore lets employees know that their performance is being evaluated, which can be both motivating and reassuring.
Moreover, employee performance reviews are incredibly useful for employers too. They offer valuable insights into an employee's performance and engagement levels that could be used to create more effective future plans and goals.
Overall, these aspects of performance reviews make them an excellent approach for fostering a healthier work environment and ultimately maximizing productivity. As a result, they can be a valuable tool for all parties involved in the process and well worth the time and effort required to hold them.
How to prepare for a performance review
One of the most crucial steps when it comes to preparing for a performance review as an employer is being organized. Before sitting down with your employee, gather all the necessary documents to hand so that you can effectively assess their performance and deliver meaningful feedback.
This includes the employee's job description, goals set over the previous review period, reports from colleagues or clients, and any other notes or comments you may have made about their work or progress. Having all of this information ready will assist with giving a comprehensive review without missing any details.
Also, be clear with expectations and the goals of the performance review. It's useful to prepare a list of questions in advance so that the employee knows what to expect, and the conversation takes the desired direction.
From an employee's perspective, preparation is just as vital. They ought to be familiar with the performance review process and aim to be as honest and open about their experiences at work as possible, which means being prepared to answer any questions that may be asked and having examples to back up their responses.
Employees should also review the job description ahead of time and consider how they have achieved or failed to meet the goals they were set. Doing so will enable them to identify any areas where they may need to improve and give them an opportunity to think of ways to address these issues.
Types of questions to ask during the performance review process
When conducting a performance review, it's good practice to ask some open-ended questions that allow you and your employee to engage in dialogue about their work. Facilitating this kind of communication means that both parties can get the most out of the experience and come away feeling heard and understood.
A typical job performance review will include different types of questions about:
Employee strengths and weaknesses

– the employer may ask the interviewee to assess their own plus points and shortcomings, which presents an opportunity to reflect on what has gone well and which skills or areas of improvement would be most beneficial for their development.

Achievements and objectives

– what goals were set during the previous performance review, how well have they been met, and do they need to be adjusted or re-evaluated going forward? The key is to set goals that are specific, measurable, attainable, relevant, and time-bound (SMART) so that both parties can track progress over time.

Employee development

– the employer might ask about areas where it is felt that additional training or education is needed in order to stay competitive on the job market. This could include anything from attending conferences or seminars to taking courses online or at a local college or university to become more knowledgeable about industry trends or best practices.

General feedback

– opinions may be sought from the employee on how they feel about their experience since the last performance review cycle began and what changes or improvements could be made to make a more comfortable working environment. This is a chance to share any further thoughts and have a say in what is going on, leaving no stone unturned.
Typical employee performance review questions and answers
Here is our compilation of some of the most common questions for performance reviews that employers may ask their employees during a formal evaluation, along with example answers:
How would you rate your overall performance?




I feel like I have done very well in my position during the last 12 months. I have met or exceeded all of my goals and objectives, and I have demonstrated a commitment to continuing my professional development.

What are your personal strengths and weaknesses in relation to this job role/position/company culture/etc.?




My ability to think critically and problem-solve quickly has been a major strength in my role. My biggest weakness is that I sometimes struggle with communication, so I have been focusing on improving this area by attending workshops and seminars.

What goals have you accomplished in the past year?




I have achieved a number of meaningful goals since this time last year, including increasing customer satisfaction by 10%, reducing costs by 15%.

What future goals would you choose to set for yourself in the coming year?




To work on building stronger relationships with my colleagues in order to promote a more collaborative work atmosphere. I also plan to focus on developing new strategies for customer retention.

What, in your opinion, was the most successful project you participated in this year?




The development of a new system for tracking performance metrics, which has made monitoring and measuring our progress easier and therefore enabled us to make more informed decisions.

How do you think you could improve your performance in this job role/position/company culture/etc.?




Continuing to focus on professional development, specifically by attending workshops and seminars that will develop my communication and leadership skills. Furthermore, I intend to explore new technologies that could further improve our efficiency and results.

Which specific areas have been challenging for you?




The biggest hurdle I have faced during the last year has been staying up-to-date on industry trends and best practices. I've been focusing on reading more professional literature and attending conferences so that I stay informed.

What are some of the long-term goals on your career path?




Developing my leadership skills, expanding my knowledge of industry trends and technology, and eventually taking on a more senior role in the organization. I'd also like to continue to develop my skills in order to become a better mentor and coach for other employees.

Are there any challenges that you have faced this year that we may not be aware of?




There was an unexpected change in my role. While it was difficult to adjust to the new job responsibilities, I put in the extra effort to learn the new tasks quickly and effectively.

What do you think are the biggest challenges facing this company?




Staying competitive in the industry whilst maintaining our company values. We need to continuously innovate and invest in new technologies, as well as develop strategies to attract and retain top talent. Additionally, we need our customer service to remain at the highest standard.

Are there any areas where you feel that you have improved that we may not know about (in terms of your professional development)?


I have taken the initiative to attend a number of courses and seminars that have taught me how to improve my communication and leadership skills. For example, I have been learning about the Scrum methodology for managing projects. I have also done some research into new technologies and development strategies that I think can help us move forward as a company.

What advice would you give yourself if you could go back and start this past year over again?




To be more organized and proactive in terms of my professional development, taking the time to research new trends and technologies and attend more workshops and seminars. I would also focus on building relationships with my colleagues sooner to create a more collaborative working environment.

How do you think your job role/position/company culture has changed since you started?




The working environment has shifted to focus more on collaboration and innovation. We have started to invest more in new technologies and strategies that will keep us staying competitive and successful.

What strategies of your own have allowed you to stay productive in the workplace?




I have created a system to track my progress and keep on top of my tasks. I also always ask questions when I am uncertain or confused about something, and take the initiative to research different solutions.

Do you feel motivated and rewarded from your work? If not, what would make you feel more like a valuable employee?




Having regular opportunities to learn new skills and tools keeps me engaged in my current role, but further achievement-based incentives would probably further increase enthusiasm and drive for success in the workplace.

Have been provided with the appropriate resources and support to carry out your job role/position/company culture/etc. effectively?




I believe that I have been provided with the necessary resources and support to effectively carry out my role. My supervisor and colleagues are always available to answer any questions and provide helpful guidance.

Would you like to be offered training or development opportunities in any areas?




I think I could benefit from being taught more in terms of customer service and communication, plus I'd like to learn more about industry trends to stay up-to-date on the latest technologies and strategies.

What do you enjoy most about your job role/position/company culture/etc.?




I enjoy the diversity of tasks and opportunities that come with my job role. I have learned a lot since joining the company and am always looking for ways to further develop my skills and knowledge.

Is there any aspect of your job role/position/company culture/etc. that you don't enjoy?


The least enjoyable aspect of my current role is the occasional overwhelming workloads, however I have been able to manage these through effective time management and delegating tasks to other members of the team.

What kind of feedback have you received from your manager and/or colleagues that has been helpful in improving your work performance?


Constructive feedback has enabled me to improve skills and become more organized in terms of project management style. I have also received positive, meaningful feedback for taking initiative and being proactive when it comes to tackling tasks.

Do you feel like you are meeting the expectations set out in your job description and performance review goals?




Yes, I believe that I am. I have worked hard to stay on top of my tasks and continue to strive for excellence in all that I do.

How do you intend to use the feedback from this performance review to implement a performance improvement plan in the coming year?




I want to focus on developing my communication skills and continuing to stay organized. Additionally, I will take the initiative to research different solutions for keeping up with industry trends and to build relationships with my colleagues in order to create a more collaborative workplace.

Are there any changes or adjustments we can make going forward?




Providing more training opportunities, especially in areas such as customer service and communication, would be a great way to stay up-to-date with the latest industry trends. Additionally, having regular check-ins with my supervisor would assist me with staying on top of any tasks and goals.

Do you have any follow-up questions for us regarding your review or about the company in general?




Yes, I would like to be informed about upcoming training opportunities and when the next performance review cycle will begin. I would also like to know more about the company's action plans and goals for the upcoming year.

Would you like to provide us with any additional feedback in general?




Overall, I am very pleased with my performance and the meaningful feedback I have received from my manager and colleagues. I look forward to continuing my work with the company in the coming year and achieving even greater success.
Over to you
Performance reviews are an integral part of any workplace setting – not only because they facilitate the evaluation of employees' progress, but also because they foster open dialogue between managers and employees. Asking open-ended questions during the meeting means both parties can get the most out of the experience so that they leave feeling heard and understood.
Everyone involved should be well prepared before undertaking a performance evaluation by having all the necessary documents on hand and knowing what type of feedback is expected. Our list of questions covers all the necessary topics during performance reviews and thus contributes to goals being met.
With proper preparation and effective communication, performance management can be a valuable tool for both employees and employers. Take the time to prepare, ask, and answer meaningful questions, and use the review as a development and professional growth opportunity – as an employer or an employee.
Performance reviews are one thing, but running and evaluating a company is another story. And this one is something we can help you write. Check what else a high-quality HR system can support in your company.