Buyer's Guide to HRIS in 2023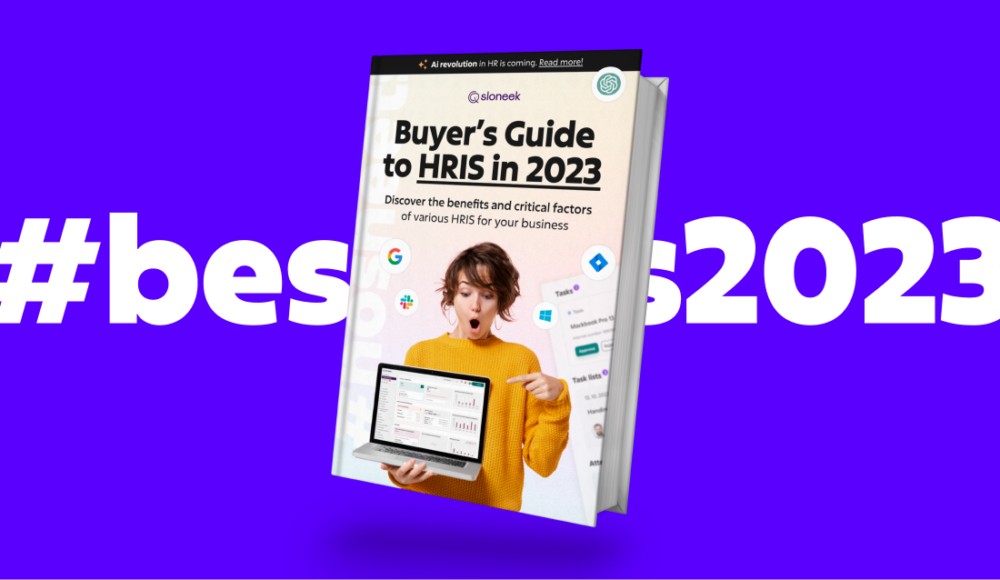 #1 Understanding HRIS
#2 What AI features can benefit a modern HR department?
#3 Factors to consider when choosing an HRIS
#4 Features to look for in an HRIS in 2023
#5 How to evaluate HRIS Vendors
Discover the benefits and critical factors of various HRIS for your business!
Looking to up your HR game? Wondering about the advantages of HRIS and what options are out there? Plus, have you considered how AI-powered HRIS could level up your game? Check out the Buyer's Guide, a free e-book that's jam-packed with helpful info to help you make the best choice.
The Buyer's Guide has got you covered with these key sections:
#1 Understanding HRIS
Get a grasp on what HRIS is all about, and discover the benefits it can bring. Plus, explore the different types of HRIS that are available on the market.
#2 What AI features can benefit a modern HR department?
In 2023, AI-powered HRIS can help you save tons of time. Find out which HR tasks are best suited to being automated with AI.
#3 Factors to consider when choosing an HRIS
It's not all about price – there are five key factors to consider when selecting your new HR system. Follow our guide to ensure you end up with the perfect fit.
#4 Features to look for in an HRIS in 2023
Beyond AI, there are other must-have features that you should look out for in a modern HR system. Let us take you through them.
#5 How to evaluate HRIS Vendors
Unsure where to start when comparing HRIS vendors? We've got you covered with tips on where to find online information, and how to evaluate products. Plus, check out our handy comparison chart.