HRM Meaning: The Brief Guide to Human Resources Management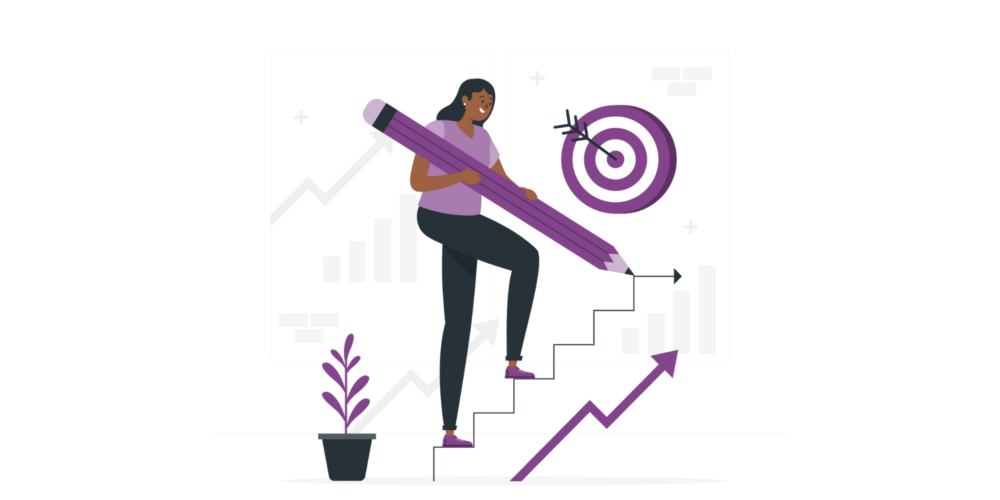 Maintaining good communication and organization in a company is a significant challenge nowadays. But there is a solution that can take care of all these things, helping to make your employees more satisfied in their jobs.
Human Resources Management (HRM) is one way to maximize the effectiveness of managing and hiring employees, as well as assisting with business administration and worker safety.
But how exactly does HRM work, and what are its benefits? Let's look closely at the definition and advantages it brings.
What is HRM, and what does it encompass? 
HRM is connected to managing employees in a specific organization. Its primary purpose is to meet employees' expectations and improve their competence.
We can distinguish between management skills such as hiring, motivating, setting remuneration, organizing training courses and conferences, as well as suggesting promotions and possible dismissals.
HRM is not only an excellent solution for employees, who it helps to gain experience, but also for companies. It enables them to increase productivity and make the work environment more friendly, credible, and safe.
Suppose a company doesn't decide to use human resources. In that case, there will likely be an increased number of disappointed employees, chaos and, ultimately, a decrease in the productivity and efficiency of the organization.
Also, human management is no longer a problematic task. So now, let's point out the main benefits of HRM.
Benefits of effective human resources management
1. Improved employee productivity
Personnel management influences levels of productivity by increasing the amount of new technology delivered, training programs, granting more autonomy, or even offering employees additional bonuses such as health packages.
In addition, personnel administration concerns the well-being of employees. The more they are looked after, the better their results in work will be.
2. Reduced staff turnover rates
There is nothing more problematic than looking for new employees repeatedly. If you don't provide employees with appropriate working conditions, there is a higher chance of them leaving your company.
Of course there will always be employee resignations in any business company, but if the rate is too high then it indicates that changes are required. Correct human resources management will help you avoid this.
3. Enhanced team morale and communication
HR managers help define the company's public policy. Thanks to this, employees will know what the organization's values are and be made to feel more responsible towards maintaining them.
Additionally, HR should help to solve any potential conflict so that every employee can feel safe in the workplace. People management also helps to determine labor statistics and improve career development.
4. Greater organizational efficiency and effectiveness
Human resources management helps to increase business efficiency. This, in turn, can lead to more outstanding achievements with fewer resources, time, and money.
HRM also increases the chances of achieving success and the desired results. Furthermore, it can help identify better strategies to give you a competitive advantage over other rival businesses.
5. Improved customer service
Human resource management facilitates greater personalization of communication with clients and increased service efficiency through technological advances.
It also improves internal customer service quality, leading to better assessments of work life and, ultimately, providing exemplary service to external customers.
6. Increased profitability
Improvement in the functioning of labor relations is also associated with increased revenues generated by a company. If you enhance employee motivation, you increase the chances of improving the quality of their work and, therefore, driving more sales and income.
Not only is employees' well-being critical here, but HR also allows you to determine what may harm the profitability index and devise a solution to this problem.
The role of HRM in organizations
HR management is supposed to use its employees in a strategic way to increase the value of the organization. HR professionals help to grow employee commitment, estimate compensation structures, and create job postings.
One of their main tasks is to conduct recruitment, which allows you to hire employees with specific skills that meet the company's requirements.
Another role of HR departments is making their company flexible in terms of modern developments and current customer requirements. This helps you build the right strategy to give you a competitive edge in your industry.
In times of constantly evolving markets, such management enables one to keep up with changes and maintain a high level of success.
Human Resources Management: best practices
1. Define the role of HR in your business
First, a HR Manager must determine what organizational levels the department needs. For example, it may be required to hire people, improve team members' performance by obtaining certifications, or creating a strategy for keeping employees in their current positions.
2. Develop a system for tracking employee performance
In this case, most companies would choose an automated tool. Most HR staff nowadays use software for their daily duties, so review the available application proposals and choose the one that will be most suitable for your company. Good management is the key here.
3. Create a policy for onboarding and training new employees
Looking into HR, we need to point out that businesses have their obligations and rights that guide the training of employees and, for example, compensation rules. List those elements that seem to be the most important in terms of HRM practices.
Prospective employees should become familiar with them before contributing to the company's work. After knowing all the details about the employee, talent management will be easier.
4. Establish a procedure for handling employee complaints
Not only should training procedures be defined, but also how managers and employers will deal with employees' problems. You must ensure that they are confident in handling conflict situations.
Remember that employee well-being and disagreement resolution are key to good teamwork. Also, productive employees bring more benefits to the company if they all work well towards the same goals.
5. Set up a process for conducting annual reviews
HR processes need proper tools to help you evaluate the final rating of the company and its performance over the past year. This is vital as it may result in the company attaining a better market position in the near future, or, on the contrary, a decline on many levels.
Also, the review process makes it easier for managers to find the best employees. What's more, an automated tool will help you to conclude external factors in your reports.
6. Make sure you have an effective retention strategy in place
Compare data from recent years in terms of employee retention. One function of HRM is to point out elements that influenced the stats and what you can do to improve. For example, run anonymous polls for employees to express their opinions or concerns about their work.
How can

Sloneek.com

help your business with effective human resources management?
Sloneek is an innovative, all-in-one HR system that provides all of the necessary functions to improve the productivity, effectiveness, and efficiency of your people management. Human resources might be a complex task, but not with Sloonek.
The application is easy to use, so no proper training is required. However, the tool still comes with complete instructions, a knowledge base, and even short videos on how to use it.
Sloneek creates daily backups of your data, ensuring protection against loss or damage to your files. The application uses AWS cloud infrastructure to provide high levels of security, worker safety, and protection against the possibility of data leakage.
The main functions of Sloneek include:
organizational and managerial structure
automation of employee onboarding
employee personal files
approval workflows
time tracking
absence and attendance records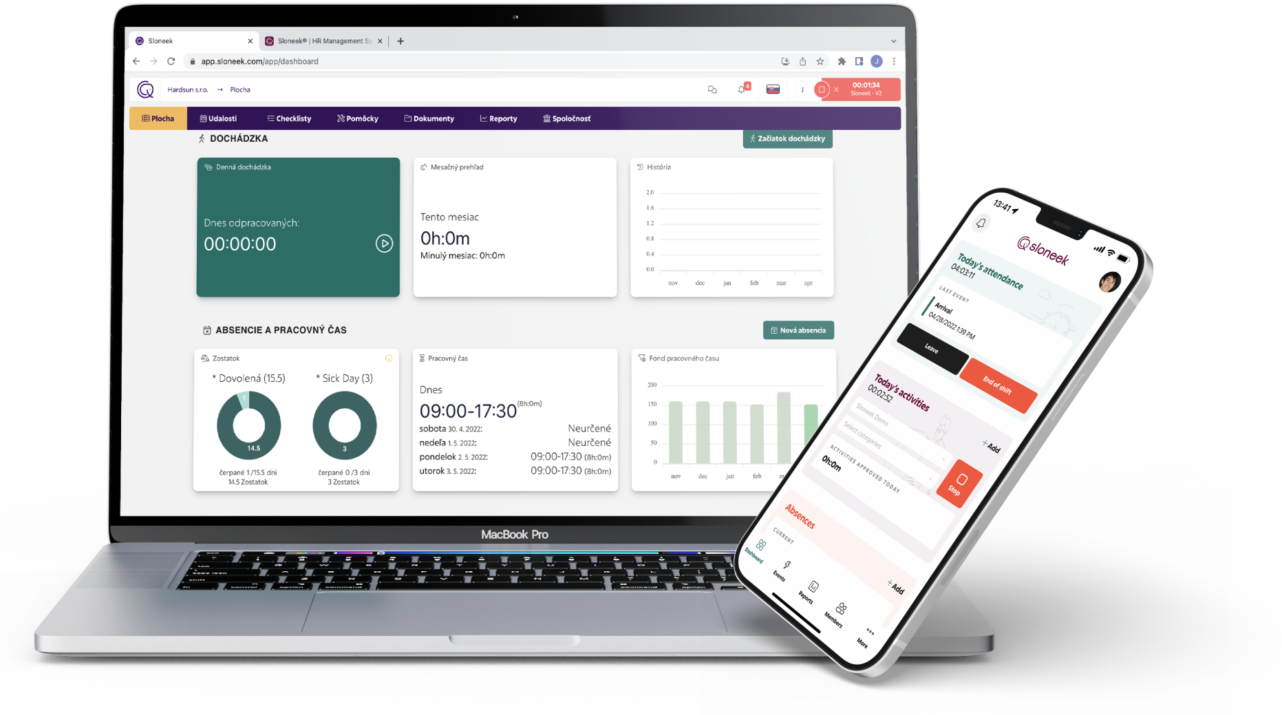 source of image: Sloneek
However, these are just a few of Sloneek's many features. You can easily schedule a demo before purchasing a paid plan if you want to find out for yourself how the tool works in practice.
So don't wait to try a 14-day free trial and increase your chances of development. With Sloneek, human resources has never been easier.
Conclusion
Human resources management allows you to maintain a good level of organization in your company, improve the well-being of employees, and ensure their safety.
It also helps you handle tasks such as employee training and hiring, as well as maintaining your company's position in the market. HRM has many functions that significantly improve the quality of a company's activities in both sales and operations.