Onboarding Best Practices to Win Candidates: How to Attract and Retain Top Talent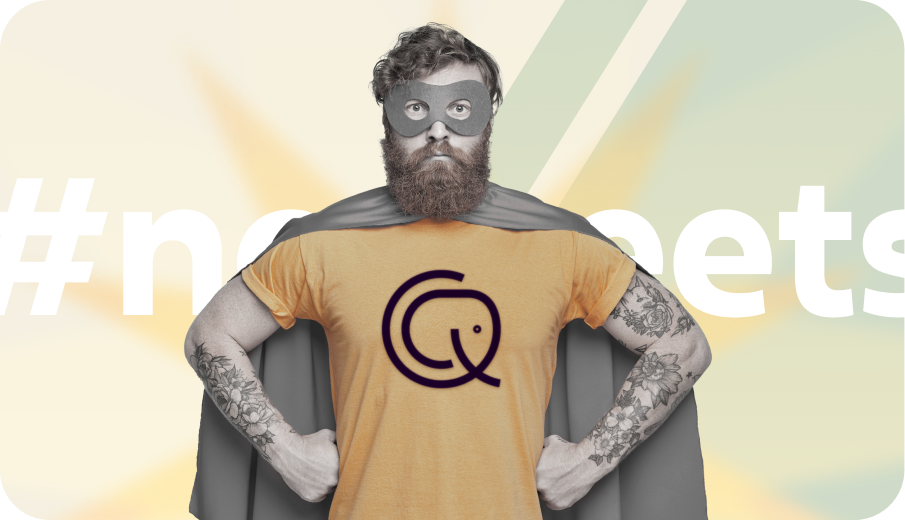 Attracting and retaining top talent is one of the essential components of any successful organization.
According to research, organizations with a strong onboarding process can increase new hire retention by 82%, and productivity by over 70%.
This proves that the best employees can make an enormous impact, while a wrong choice can damage your reputation, hurt your bottom line and ultimately, affect your entire organization.
When competing for the best candidates, you need to have a stellar onboarding process in place. The reason for that is simple – your potential employees' demands are increasing. What's more, the employment market is getting more competitive.
To help you adjust to today's reality, this blog post is dedicated to discussing some of the best practices for onboarding a new hire and winning over top talent for your business.
The Importance Of An Effective Onboarding Process
Onboarding is the process of assimilating new hires into the workplace and ensuring that they are able to perform their jobs as effectively as possible, in the shortest possible time frame.
A good onboarding program can help a new employee with many things, such as:
making them feel comfortable in their new surroundings,
providing answers to any questions they may have.
giving employees the resources they need to be successful and productive.
An effective onboarding program can have a major impact on how quickly new employees get up to speed, as well as how long they stay with your company.
Despite the great benefits that a solid onboarding process can offer, over 80% of companies still can't onboard new hires effectively today. What's more, only about 1 in 10 employees find their employer to be good at onboarding new employees.
From these statistics, it is obvious that companies are struggling with managing onboarding with success. 
Developing An Effective Employee Onboarding Strategy In 12 Steps:
So the question then is: how can you develop a good onboarding program and boost your onboarding efforts? Let's take a look at some of the best practices for new employee onboarding together now:
01 Making a good first impression
The first few days and weeks of a new employee's tenure are crucial. This is when they form their first impressions of the company environment and decide whether or not they want to stay.
Making sure that your new employee feels welcome and comfortable from the very beginning should be one of your top priorities. You can do it by:
taking care of the physical environment, e.g. ensuring the workspace is always clean and organized,
greeting a new hire on their first day at the office and giving them a tour,
organizing a welcome meeting with other colleagues to make meeting other staff easier for the new hire.
But that's not everything. You can also assign your new employee a buddy or mentor who can show them around, answer their questions, and help them get acclimated to the company culture.
Moreover, consider providing new hires with an overview of the company's history, mission, and values. This will help them understand your company culture and what it stands for.
02 Providing clear and concise instructions
Communicating with the new hire about your company guidelines and rules early on is also something you might want to include as part of your onboarding strategy.
People need to know what their job responsibilities are, where they need to be, and who they can talk to. To familiarize them with the office, you can do a tour, ideally as soon as possible after joining.
Doing these things shows dedication and appreciation towards the new individual joining the company. It's also a clear and concise way of showing "what is what".
Keep in mind that these don't have to be complicated or time-consuming tasks. Sometimes, the simplest things can make the biggest difference.
03 Setting expectations early
Setting expectations early is another crucial element in ensuring that new employees are productive and successful.
Make sure that you communicate your expectations for their:
performance,
behavior,
attendance
and even appearance
from the very beginning.
This will, without a doubt, help people understand what is expected of them and avoid any surprises down the road.
You can create that in the form of an expectation contract or an onboarding checklist. If you have a big company, your HR department could use an online video editor to create videos explaining all these things like dress code, workplace etiquette, company's values, and more.
By doing so, you will ensure that you and the new employee are on the same page from the start.
04 Helping them connect with their co-workers
A big part of feeling comfortable in a new job is feeling like you belong to a team and that you are indeed a team member. You can help new employees feel like they are a part of the team by helping them connect with their co-workers.
Ensure new hires maintain contact with other employees, especially those who will be closest to them on an everyday basis.
Do this by arranging social events, such as after-work drinks or lunch outings. You may also encourage employees to socialize outside of work by joining employee resource groups or participating in company-sponsored events.
"But what if I only have remote employees?" That's not a problem! There are still many options to explore:
online meetings for coffee or lunch,
online culture events and movie nights,
organized trips in an agreed location,
online game events.
When there's a will, there's a way – remember that when designing your effective onboarding process next time.
05 Giving them the tools they need to succeed
Moving on, in order for new employees to be successful, you need to give them the tools they need to do their job effectively.
Just like you might need various tools to do your everyday tasks, like HR management software, for example, your employees also might need them.
By this, we mean access to training resources, manuals, templates, and so on.
Remember to also provide them with enough time to familiarize themselves with all these tools and resources you will give them.
This will give your new hires a chance to not only show off their skills but also learn something new at the same time.
An investment in your employee is like an investment in your business.
06 Following up after their first day at work
The first day can be overwhelming for a new employee. They are trying to learn a lot of new information and adjust to their new surroundings. For this reason, it is important to follow up with them after their first day to see how they are doing.
Something as simple as a "hey, how did you find your first day at our company? Is there anything you would like to ask or talk about?" goes a long way in building a positive employee experience, as well as boosting morale.
You can also send them a quick email or give them a call. This will show that you are interested in their well-being and want to make sure that they are adjusting to their new job.
07 Offering support and guidance when needed
New employees will, inevitably, make mistakes. To prevent them, be sure to offer support and guidance when they need it.
One way to do it is by providing feedback, offering resources, and giving them the opportunity to learn from their mistakes.
Offering support and guidance shows that you are invested in their success and want to help them grow their employee satisfaction. And when they do make mistakes, it provides an opportunity for you to help them learn and grow from the experience.
08 Encouraging feedback 
Moving forward with our suggestions, let's talk about feedback.
Research shows that 75% of employees believe that feedback is valuable.  For this reason, you should aim to collect feedback from your new hires. This will give an idea if your employee onboarding strategy is good enough.
You can accomplish this by scheduling a meeting or sending out a survey after employee onboarding is completed.
Encouraging feedback shows that you are open to making changes and want to make sure that your employees are happy with the process. It also provides an opportunity for you to improve the process for future employees, as well as get better customer feedback!
09 Making onboarding interactive
Onboarding programs don't have to be, and in fact shouldn't be, a boring process. You can make it more interactive by incorporating games, activities, and various icebreakers.
As a result, new hires remain motivated and engaged during the whole process.
It will also show a new hire that you are invested in their success and want to make sure that they have a positive employee experience.
Here's how to make your onboarding activities fun and interactive:
schedule a lunch with the new hires,
give the new team of hires some company merchandise,
use a reliable and intuitive onboarding software for a smooth experience,
invite hires to company events early on,
introduce new hires in a less formal, loose way through email,
organize team-building events, such as game nights and outings with other team members.
10 Sending a welcome package
Another way to make a new employee feel welcome is to send them a welcome pack. This can include things like a company t-shirt, a notebook, or a coffee mug. You may also consider including information about the company history and the team in the welcome pack.
Sending such a gift is a nice way to make new employees feel appreciated. It shows that you are invested in them as a person and want to make sure that they have everything they need to be successful.
11 Communicating regularly
It's important to communicate regularly with new employees, especially at the early stages of employee onboarding. This can be done through weekly check-ins, team meetings, and one-on-one conversations.
By communicating with new employees, they will feel supported and have the opportunity to ask questions or voice concerns.
It demonstrates concern for the well-being of your new hire and your desire for them to adjust to their new workplace quickly.
Additionally, it gives you the opportunity to give feedback and guidance.
What counts as workplace communication?
Emails
Physical meetings
Videoconferencing
Text messages
Notes
Remember that there is also verbal communication to take care of. It's important too, as 93 percent of communication is "nonverbal" in nature and it includes:
Eye contact
Facial expressions
Hand gestures
Posture
If you're looking to improve your workplace communication, keep these facts in mind:
It is estimated that

75% of Millennials

don't like to make phone calls since they find them time-consuming. Because of this, phone calls only account for 2% of all workplace communication today.
74% of working adults report using email as their primary method of workplace communication.
In addition to video calling and online conferencing,

57% of people

use performance management applications with instant messaging features for communication, like Slack or Google.
12 Preparing and filling in paperwork in advance
Last but not least, keep in mind that the onboarding process can be overwhelming for the new team member. One way to make it more manageable is to prepare and fill in all the paperwork in advance.
This includes things like the new hire's employment contract, payroll forms, and health insurance information.
Preparing and filling out new hire paperwork in advance will help them feel more organized and less stressed during the onboarding process. It will also show that your company is prepared and that they have everything they need to get started.
How Sloneek Helps With New Hire Onboarding
When it comes to automating and improving your onboarding process, one of the best technologies is Sloneek.
Sloneek is the most comprehensive solution for automating and personalizing the onboarding process. 
We guide companies through the entire employee life cycle so that they can focus on what's important: their business goals.
Sloneek and its powerful features
Using Sloneek, you can be sure that your employees are getting the best possible start at your company. All thanks to features like:
employee folders,
phone books and company calendars,
self-sign up,
competency model,
checklists,
and many more.
So if you're looking for a reliable and budget-friendly solution to boost your employee onboarding journey– try Sloneek out today.
Create The Best New Employee Onboarding Experience Ever
Onboarding is a crucial process for any company. By following the above best practices, you can ensure that your new hires have a positive experience and are more likely to stay with the company long-term.
What's more, tools like Sloneek can help you automate and personalize the onboarding strategy so that you can focus on your business goals.
We hope you enjoyed this article and if you did – be sure to check our other releases.
Other than that, thanks for your attention and we wish you all the best with your employee onboarding process.