Improve Your Onboarding Experience with the Best Employee Onboarding Software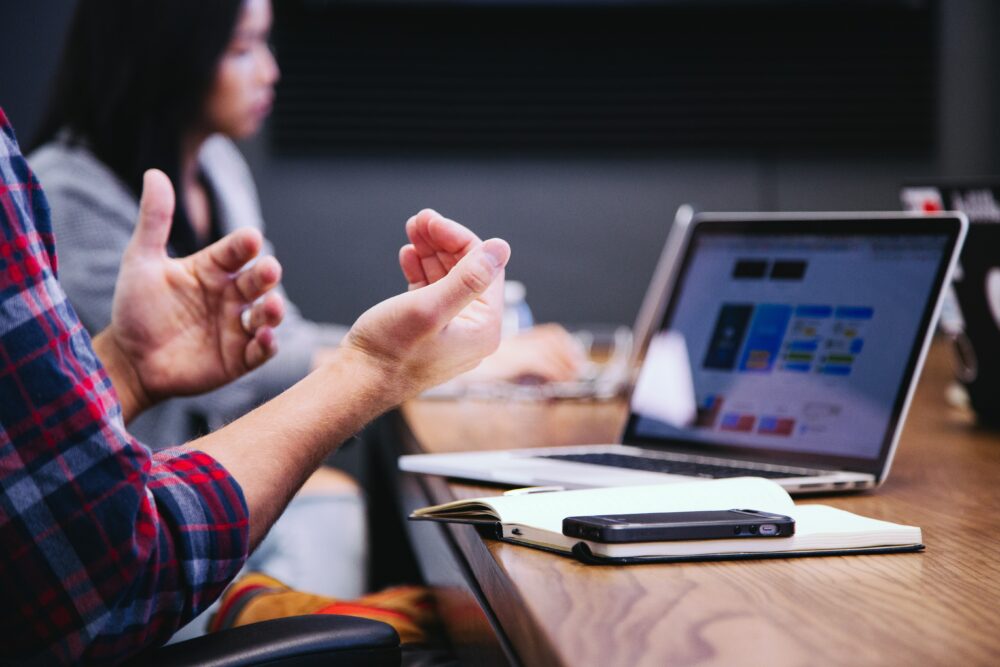 Employee onboarding software is a crucial component of modern HR management. Streamline your onboarding process with our in-depth comparison of top employee onboarding tools. Choose the perfect solution for seamless employee integration.
What is Employee Onboarding Software?
Employee onboarding software is designed to enhance the employee onboarding process. It automates and simplifies the user onboarding flows, making it efficient and engaging for new hires.
User onboarding solutions offer a centralized platform for tasks like paperwork, training, orientation, and compliance.
What is Employee Onboarding Tool Used for?
Employee onboarding tools serve a wide range of essential functions in the onboarding process, streamlining tasks and improving efficiency. Key features include:
Task Management
User onboarding tools help HR teams assign, track, and manage onboarding tasks for both employees and administrators.
Document Management
They provide a centralized repository for storing and managing crucial onboarding documents, such as contracts, policies, and training materials.
Intuitive Interface
An intuitive user interface ensures that both HR professionals and new hires can navigate the onboarding process effortlessly.
Compliance Management
Employee onboarding tools often include features to monitor and ensure compliance with regulatory requirements and internal policies.
Customization
These tools allow organizations to tailor onboarding workflows to their specific needs, ensuring a personalized experience for individual users.
Automation
Onboarding tools automate routine onboarding tasks, reducing manual effort and minimizing the risk of errors.
Reporting and Analytics
HR teams can gain insights into the onboarding process through detailed analytics, helping them identify bottlenecks and areas for improvement.
Integration Capabilities
Many tools can seamlessly integrate with other HR and payroll systems, ensuring a smooth flow of information.
Benefits of Employee Onboarding Software
User onboarding solutions ensure a seamless and structured transition for employees into their new roles, leading to:
Improved productivity,
Better user experience,
Increased employee engagement,
Higher employee retention rates,
Reduced administrative burden, and
A positive first impression for new team members.
Best Employee Onboarding Tools
Discover a range of employee onboarding software for businesses, assessing essential features, pricing, pros, and cons of each.
Sloneek
Features
Sloneek offers a robust set of features designed to streamline your onboarding process. With customizable onboarding workflows, you can tailor the experience to meet your organization's unique needs.
Sloneek's task automation simplifies assignment and tracking, while its document management system ensures all essential paperwork is easily accessible. It excels in compliance tracking, helping you stay on top of regulatory requirements.
Additionally, detailed analytics and reporting tools empower you to optimize your onboarding procedures.


Pricing
Sloneek will cost you $4 or $6 per user, per month, depending on which plan you choose.
It offers transparent pricing with no hidden fees or payments for add-ons, making Sloneek the most cost-effective software for your business.
Customer service
Sloneek's responsive customer success team offers support via phone, email, and chat.
Pros
Tailored onboarding workflows
Robust automation capabilities
Entire recruitment covered in one system
Affordable prices with live demo and 2-week trial
Cons
Solely HR-related features
Room for improvement
BambooHR
Features
BambooHR is known for its user-friendly interface. It offers an employee self-service portal, allowing employees to actively participate in their onboarding journey.
Task assignment and tracking simplify the process, while document storage ensures all essential materials are organized and accessible.
BambooHR also provides various integration options to seamlessly connect with other tools in your HR ecosystem.
Pricing
The price for the basic plan typically starts at $6 per user, per month.
However, there are some add-ons available that could make this user onboarding software even more expensive.
Customer service
Based on user reviews on G2.com, the customer service is fairly good, available, and responsive.
Pros
Intuitive interface
Employee self-service
Extensive integrations
Cons
Lack of features
US-focused customer support
Hidden costs with ad-ons
Workday
Features
Workday is a powerful tool that includes onboarding as part of its broader HR solution. This makes it an attractive choice for organizations looking for an all-in-one HR platform.
Workday excels in compliance management, ensuring your onboarding processes align with regulations. It offers extensive reporting and analytics capabilities, allowing you to gain insights into your onboarding performance.
Customization options further tailor the tool to your specific requirements.
Pricing
Pricing is customized based on organization size and needs.
Customer service
Workday offers dedicated support with multiple contact options.
Pros
Part of a complete HR ecosystem
Robust compliance tools
Highly customizable
Extensive reporting capabilities
Cons
Pricing can be high for smaller businesses
Sage HR
Features
Sage HR simplifies the onboarding process with a user-friendly interface. It offers task management, allowing you to assign and track onboarding tasks efficiently.
Document storage ensures that all necessary materials are easily accessible, while an employee self-service portal empowers new hires.
Sage HR also provides integration options to scale alongside your organization's growth.
Pricing
Pricing details are available upon request, which may require you to contact them directly for specific cost information.
However, it typically costs $5.5 per employee, per month.
Customer service
Sage HR offers email and phone support with knowledge base.
Pros
Streamlined onboarding experience
Task management for easy tracking
Employee self-service portal
Integrations for scalability
Cons
Limited features
Inconvenient document storage
Factorial
Features
Factorial offers an intuitive interface that makes onboarding straightforward. It excels in onboarding automation, streamlining repetitive tasks and processes.
Document management ensures the secure storage and easy retrieval of essential documents. The tool also includes compliance tracking features to help you maintain regulatory adherence.
Integration capabilities allow you to connect Factorial with other HR tools in your arsenal.
Pricing
The Operations Hub Business pricing starts at $6.2 per month per employee.
Customer service
Factorial offers responsive support through chat and email.
Pros
User-friendly interface
Efficient onboarding automation
Affordable pricing
Integrates with other HR tools
Cons
Limited advanced customization options
Conclusion
The world of employee onboarding is vast, and choosing the right software is pivotal to ensuring a seamless and efficient process.
Whether you prioritize customization, affordability, or comprehensive HR integration, our comparison of Sloneek, BambooHR, Workday, Sage HR, and Factorial helps you make an informed decision.
Each tool offers a unique set of features and benefits, empowering you to select the perfect solution that suits your organization's requirements.
Frequently asked questions
Do onboarding tools integrate with performance management systems for a holistic employee experience?
Yes, some of these onboarding tools offer integration capabilities with performance management systems.
For example, Sloneek seamlessly integrates with performance management modules, ensuring a cohesive approach to employee development. This integration allows you to align onboarding activities with long-term performance goals, enhancing the overall employee experience.
What advanced features do these tools offer to enhance the user onboarding process?
Employee onboarding tools come with a range of advanced features to improve the user onboarding process. For instance, Sloneek offers customizable onboarding workflows and detailed analytics. It also provides customization options for tailoring the process to your specific needs.
Can I personalize the onboarding experience for my employees?
Absolutely! Personalization is a priority for these tools. Sloneek, for instance, allows employees to actively participate in their onboarding journey and personalize their experience.
It offers customizable workflows, task management, and integration capabilities that enable organizations to personalize onboarding to meet individual employee needs, contributing to a more engaging and effective onboarding process.
Do these tools provide real-time analytics features, including time tracking and user engagement insights?
Yes, many of these onboarding tools offer real-time analytics features. Sloneek, for instance, provides detailed analytics and reporting tools, including time tracking, to monitor and optimize the onboarding process.
Its comprehensive suite includes advanced analytics and insights into user engagement, helping organizations continuously improve user onboarding experiences and make data-driven decisions.