Inefficient onboarding process. How can checklists help?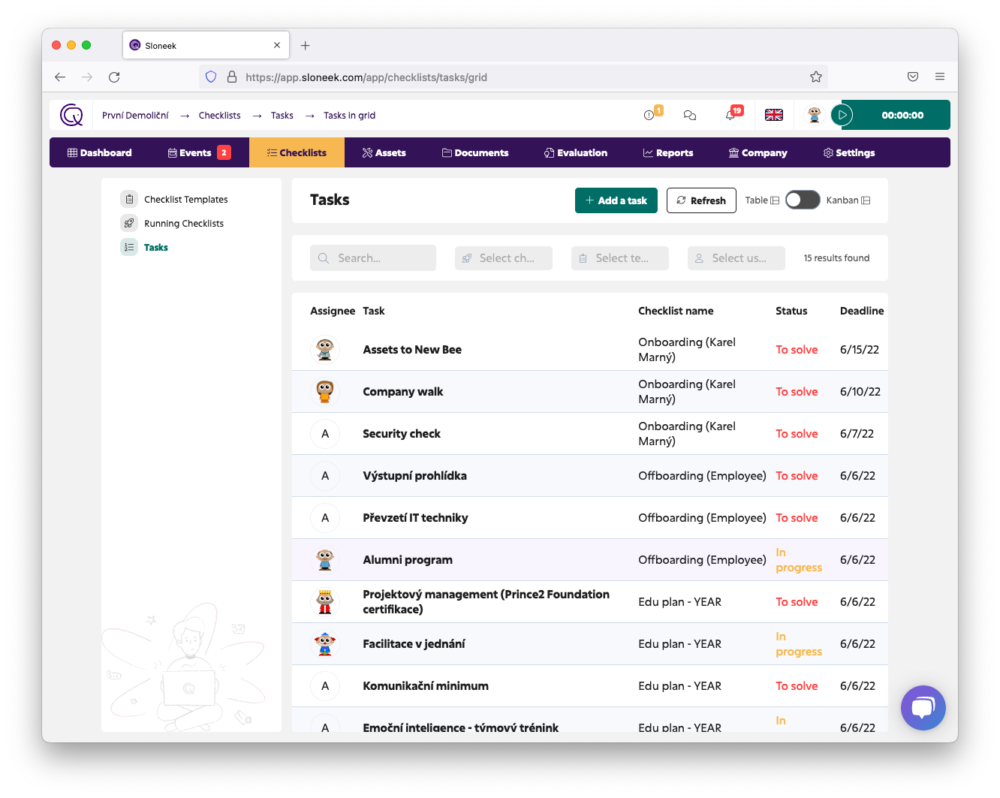 Never underestimate the onboarding
It's a fact that up to 86% of new hires decide within the first 6 months whether to stay or leave their new organizations. In addition to the aforementioned commitment or deepened engagement, well-managed onboarding can help in the bottom line:
increase employee productivity,
streamline HR department processes,
integrate employees into the company culture,
clarify job responsibilities,
reduce turnover and thus save recruitment costs.
Few processes touch as many parts of a company as onboarding new employees. Although HR teams usually lead the onboarding process, active participation is also required from colleagues in other departments. What you want to achieve is an early introduction to the company culture and specific role, reducing stress, minimising mistakes and making a good impression.
Automate (not only) repetitive agenda
Sloneek's Checklists are just the solution for automating the entire onboarding agenda. And not only that. Checklists will also find application in other important phases of the employee lifecycle (training plan preparation, offboarding…).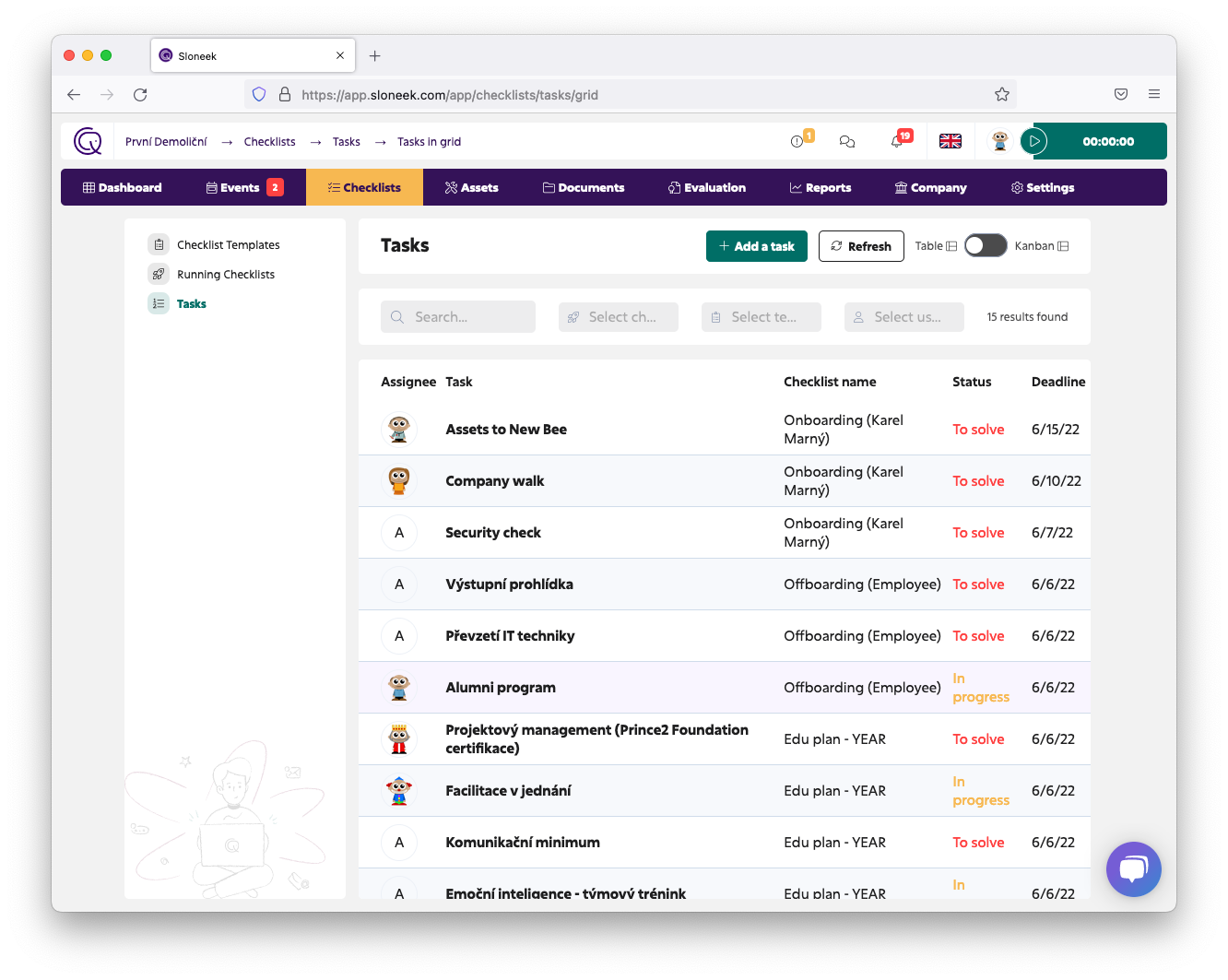 In Sloneek, you can either use existing templates or create a checklist tailored to your needs, which you can additionally edit. A few clicks are all you need to perfectly organize the onboarding and adaptation of an employee. Checklists have also been given a new look thanks to customer feedback.
From one place you can handle the handover of tools, signing of documents, training or the adaptation plan. We have fine-tuned the user interface, made the ordering of tasks and their organization in individual stages of execution (KANBAN) clearer.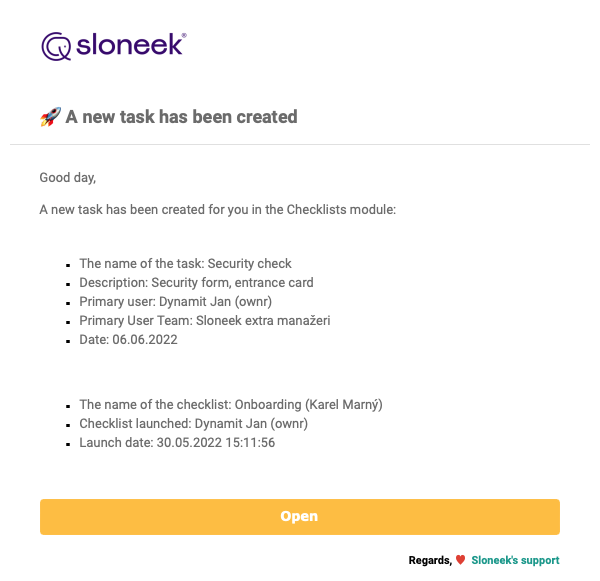 Want to see how checklists work right away?
How to create and run a checklist
Or do you want Jozef or Stanka to give you personal guidance? 
Let us know, we'll be happy to get in touch 🙂