Explore the Leading Personio Competitors in 2023
Are you in pursuit of a reliable and budget-friendly alternative to Personio? Our research has uncovered the cream of the crop among Personio competitors, aiding you in making an informed choice. 
We'll dissect the core features, pricing structures, customer support, and other pivotal distinctions that hold the potential to reshape your company's HR operations. 
Select the most fitting HR solution from this selection of 5 Personio competitors.
What is Personio?
Personio is an evolving HR software solution, offering businesses a range of essential HR features.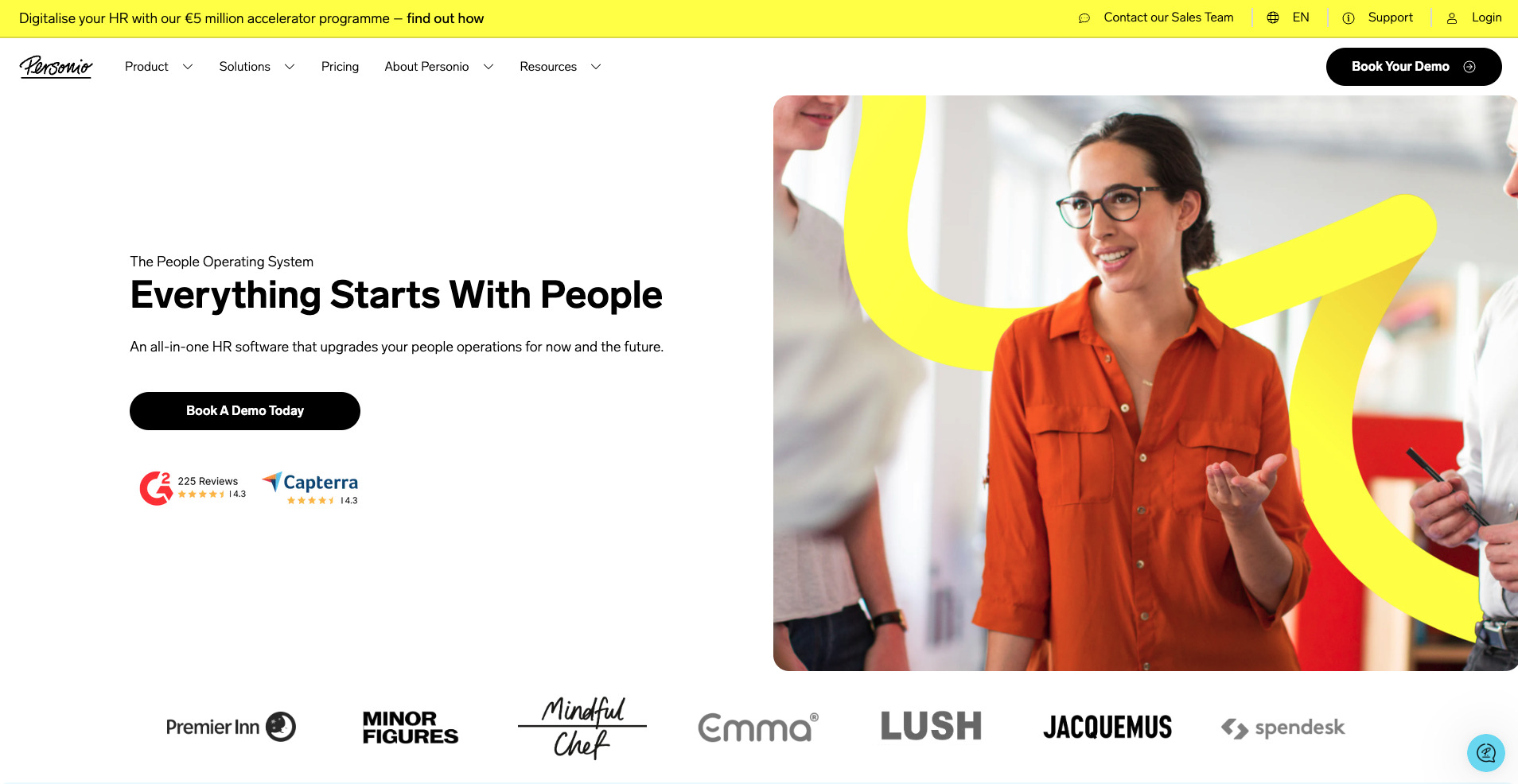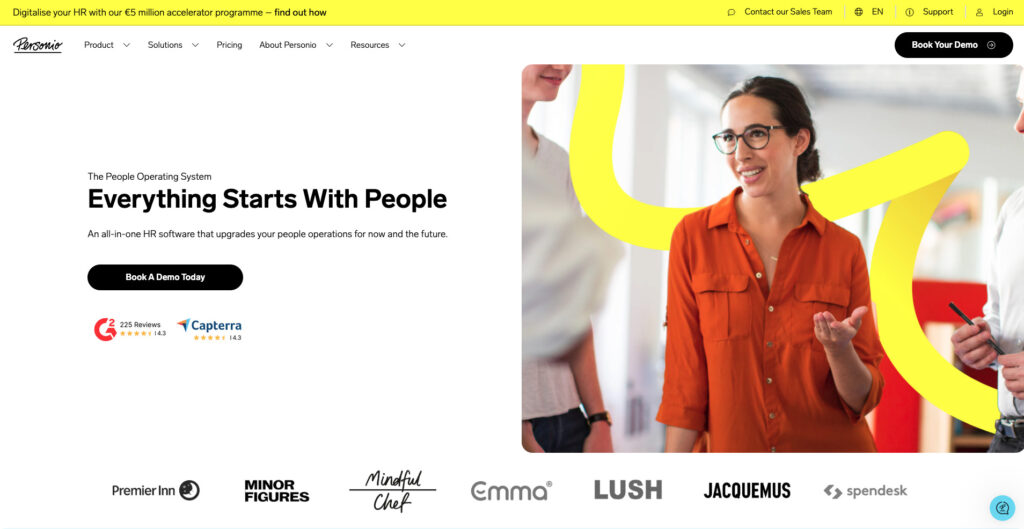 However, it's important to note that Personio currently lacks some features like assets management, holding structure, and activity tracking, which may be crucial for specific business needs.
Pricing
Personio's pricing model is based on custom quotes, necessitating additional time for negotiation and software implementation. 
In the past, they had a more transparent pricing structure, with plans starting at $149 / per month. 
It's worth mentioning that there may be extra costs associated with add-ons, although exploring these additional features requires a demo request.
Customer Support
When it comes to customer support, Personio does already offer live chat as part of their service. There are HR resources available too and you can also pay extra for premium support. 
Best Personio Competitors
1. Sloneek
Sloneek secures its place as a top choice among Personio alternatives for several key reasons. It takes the first place for being the most cost-effective option with a transparent pricing structure.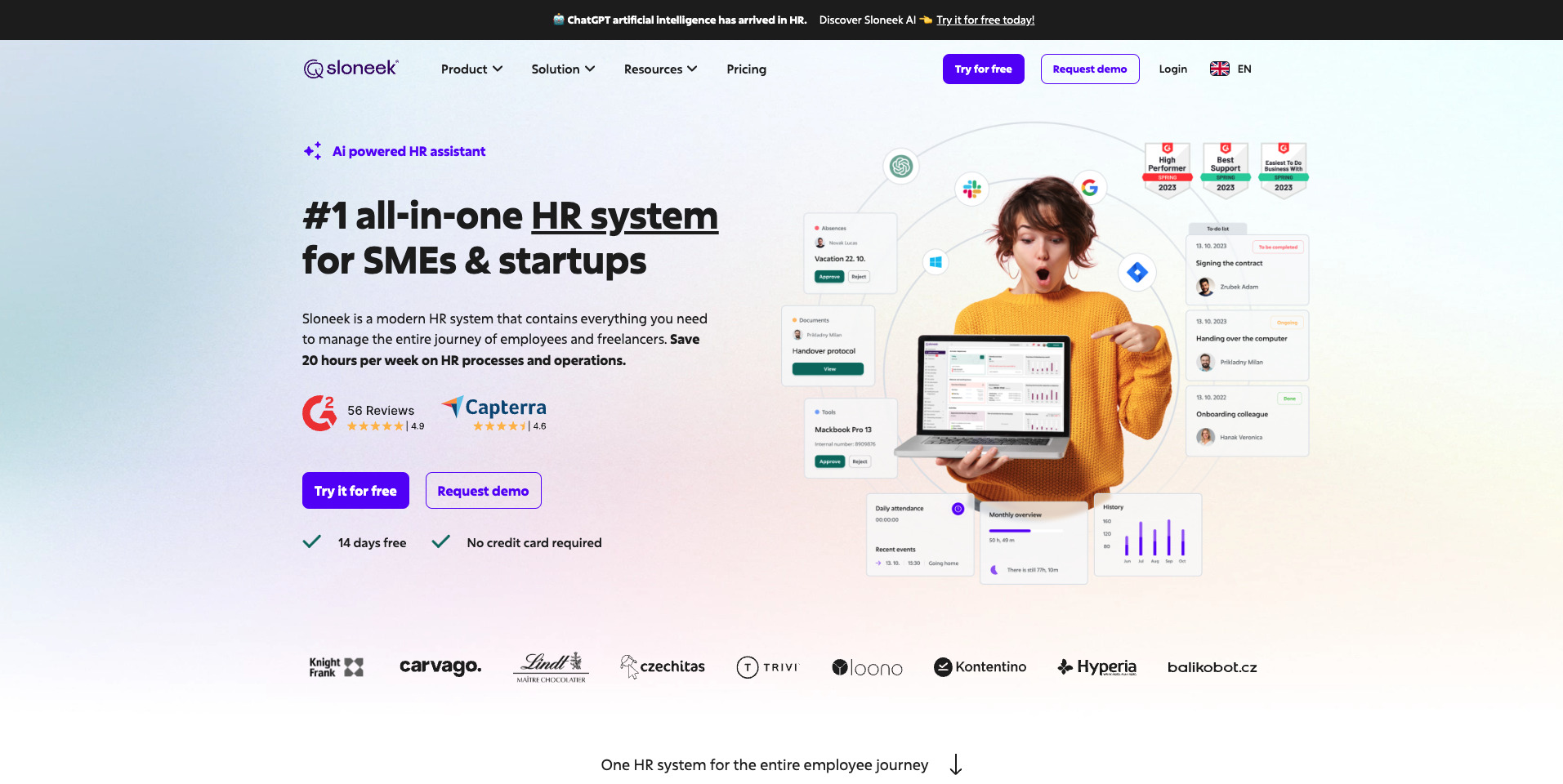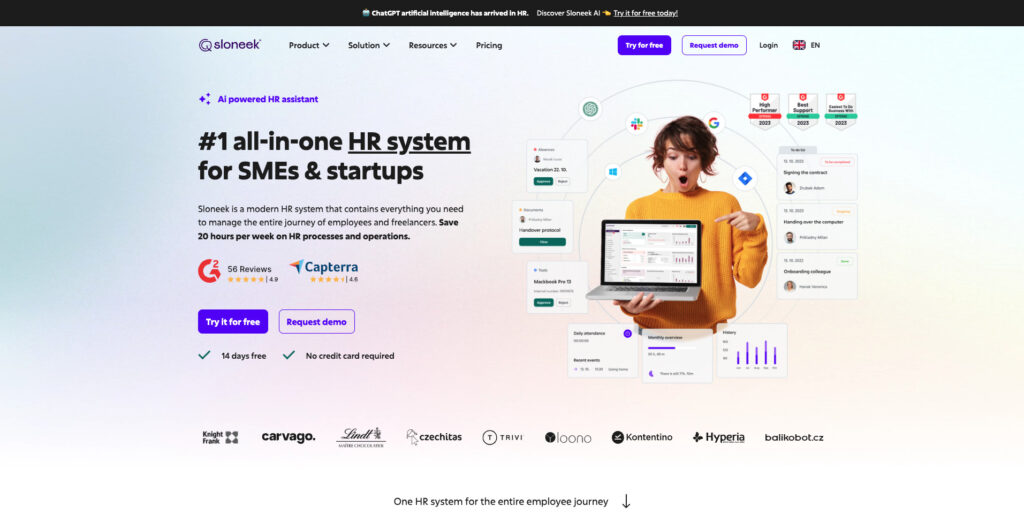 Sloneek also excels in offering a comprehensive set of essential HR features, making it a highly functional choice. 
The platform's user-friendliness and successful implementation of AI simplify tasks and save valuable time for users.
Pricing
Sloneek's pricing model is the most transparent and cost-effective. It starts at just $4 / per user / per month, making it one of the most budget-friendly options available. 
Even if you require more advanced features, Sloneek remains highly affordable at $6 / per user / per month. 
Importantly, there are no hidden costs or additional add-ons to worry about, ensuring that the pricing remains transparent and predictable.
Customer Support
Sloneek is renowned for its exceptional customer support, receiving accolades for its fast and responsive service. Timely responses to inquiries are vital for businesses, especially when implementing a new software solution. 
Sloneek not only delivers in terms of customer care but also offers a fast and free implementation process, providing users with an efficient and hassle-free experience.
2. Workday
Workday stands as a robust global HR solution, offering a vast array of features and capabilities.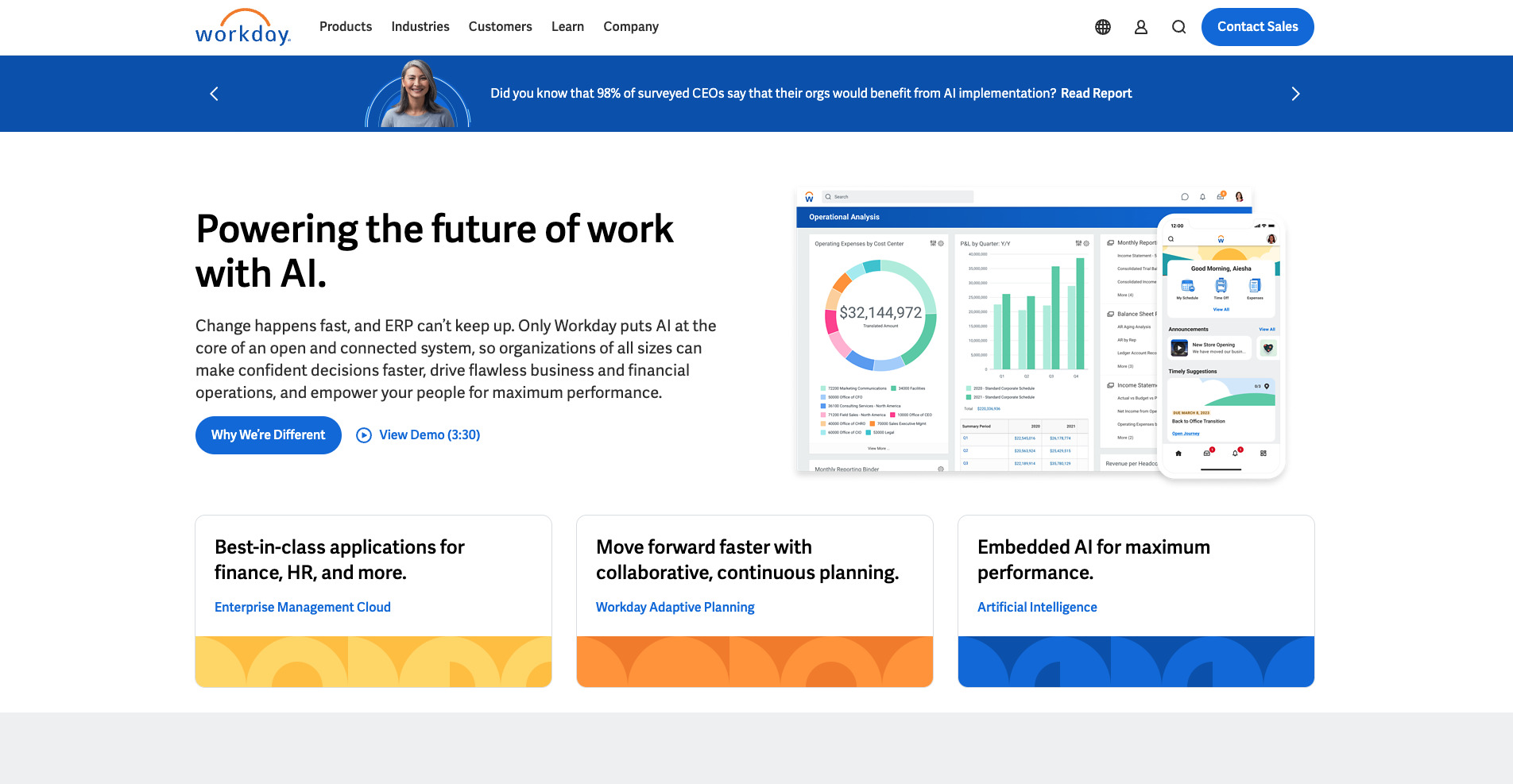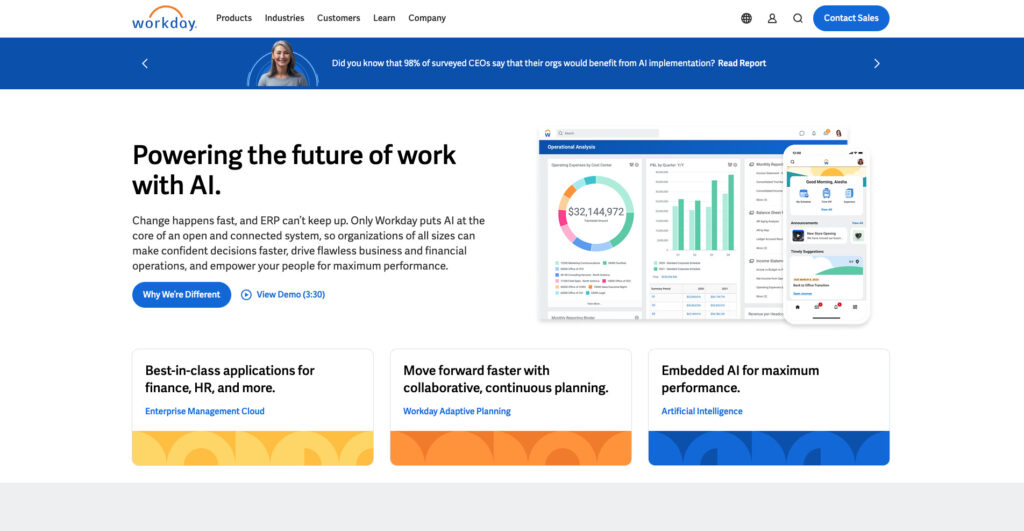 Workday boasts one of the lengthiest lists of features among HR software solutions. However, choosing the right features depends on your unique needs, and adding more features can increase the final price. 
Pricing
While it's a powerful and comprehensive option, it's important to note that Workday can potentially be more expensive than Personio. 
The exact cost depends on the custom quote offer you receive, making it crucial to align the pricing with your specific business requirements.
Customer Support
For larger companies like Workday, it's common to experience lower-quality customer support and longer response times. 
The sheer scale of their operations can sometimes impact the level of personalized service and quick resolutions.
3. BambooHR
BambooHR is an HR software that focuses on simplifying HR operations by seamlessly combining basic features like employee onboarding and performance tracking.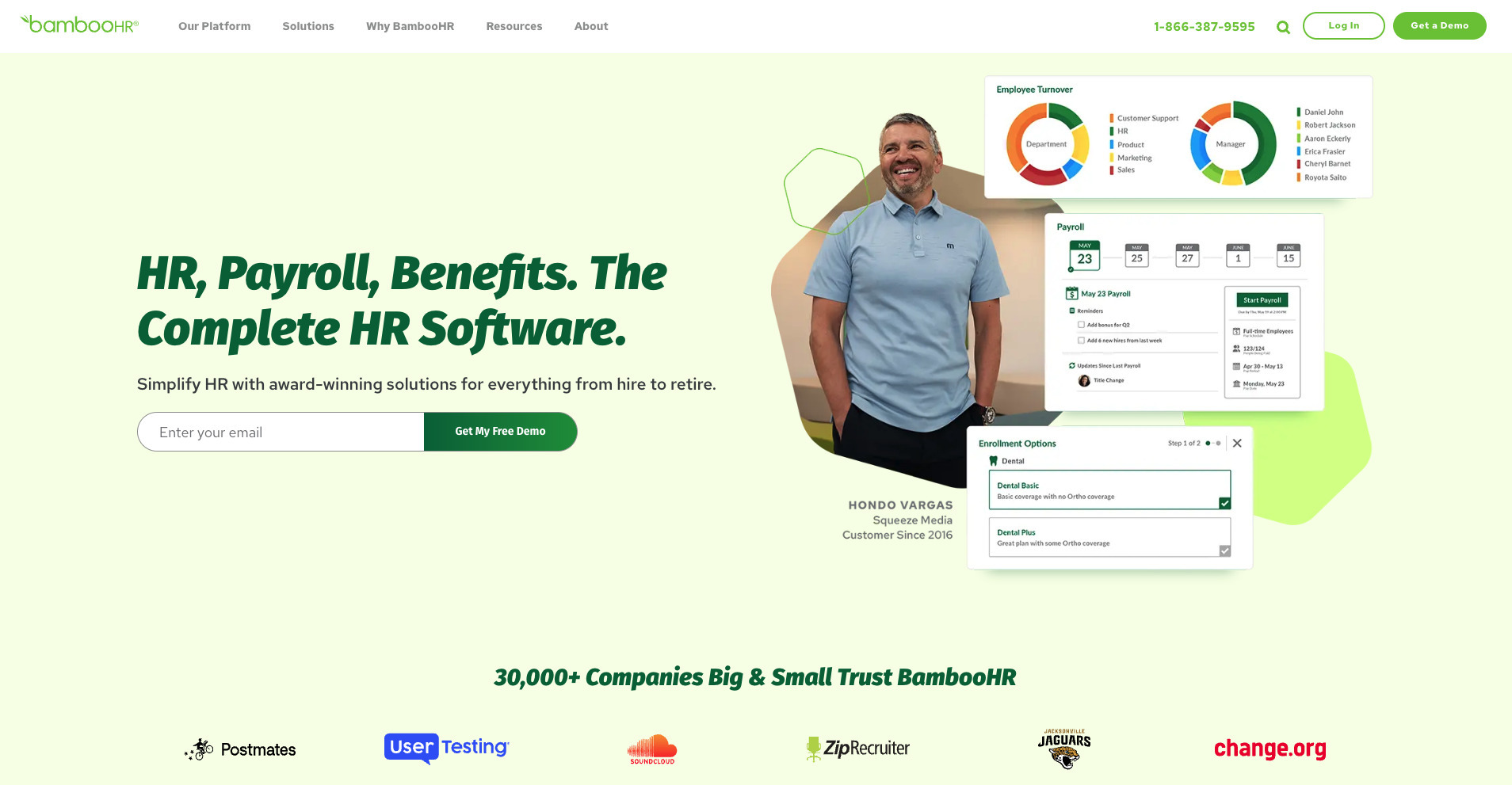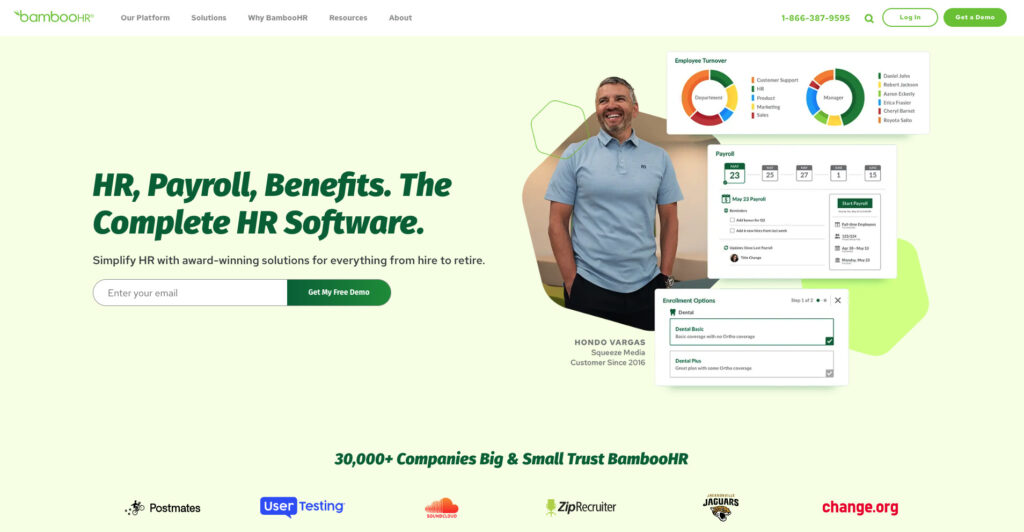 It serves as a comprehensive tool for businesses, offering all the essential features, such as employee data management, onboarding, payroll, and employee benefits. 
BambooHR is well-suited for smaller companies aiming to streamline their HR processes.
Pricing
BambooHR's pricing model is currently quote-based, and it's essential to note that, in the past, they did offer pre-defined plans starting at $8 / per user / per month. 
While their new tailored approach provides flexibility, it may potentially lead to higher costs, particularly if add-ons are necessary to meet specific business requirements. 
Customer Support
BambooHR provides satisfactory customer support, but it's crucial to understand that it's heavily oriented toward the US market. 
Their operational hours are based on the GMT-6 time zone, and they are available from Monday to Friday. 
4. Oracle HCM
Oracle HCM is a part of Oracle's extensive portfolio of business software solutions. It offers a wide range of HR features, encompassing all the basics and more.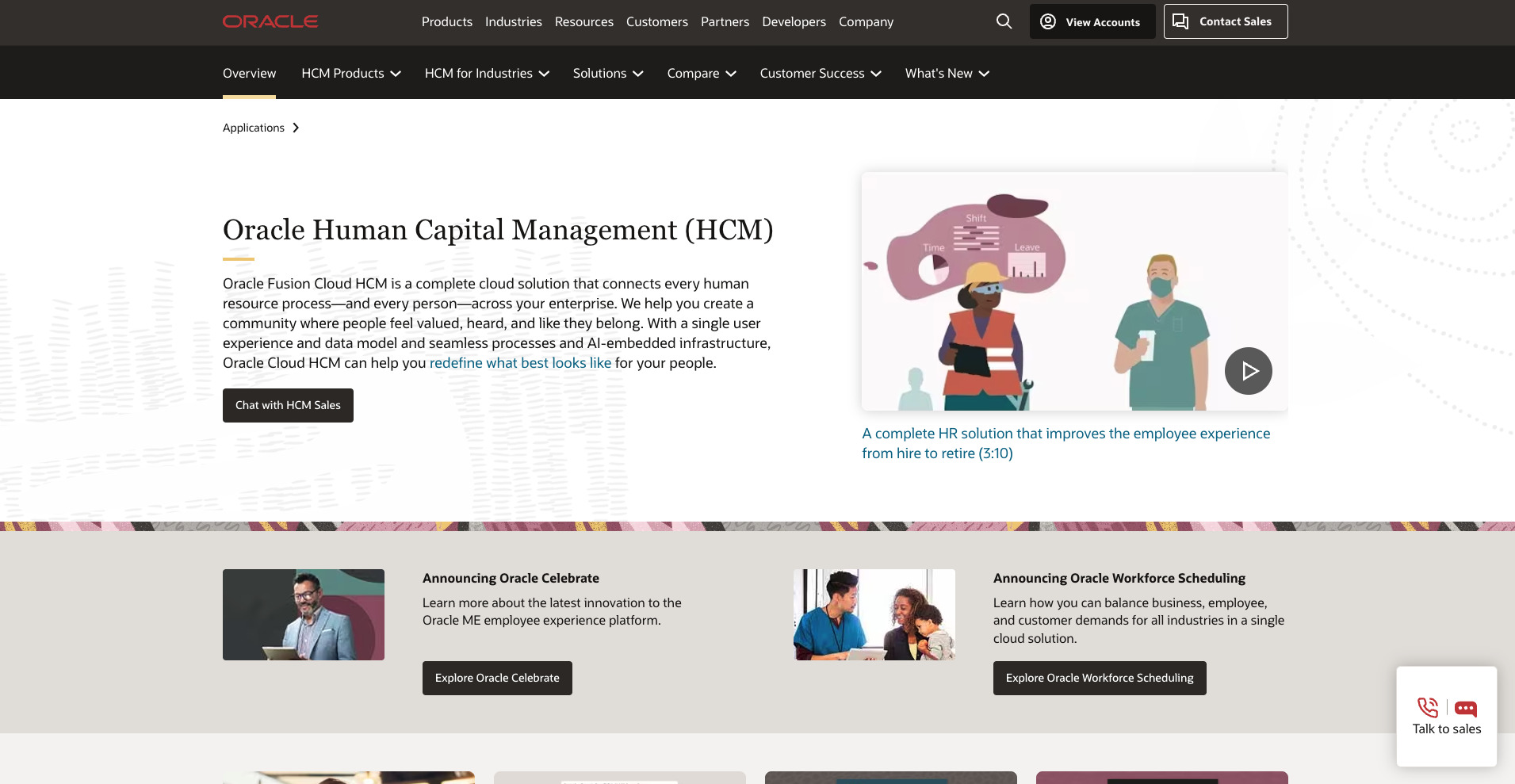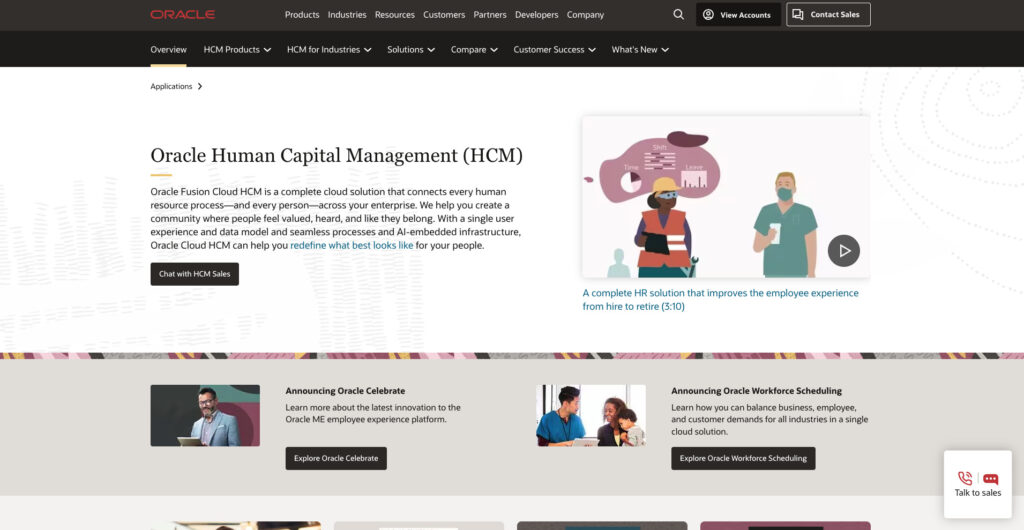 This includes talent acquisition, robust workforce analytics, and performance management, among other functionalities. However, the extensive feature set can be complex and harder to navigate efficiently.
Pricing
Oracle HCM is best suited for larger companies, as it comes with a substantial minimum purchase threshold, typically starting at 1,000 employees. 
The cost per user starts at $15 / per user/  per month, which, while competitive, can add up significantly for organizations with a considerable workforce.
Customer Support
Similar to large enterprises, customer support from Oracle HCM may exhibit the characteristics typical of major corporations, including longer response times and lower flexibility. 
5. Netsuite
NetSuite is a robust HR and payroll software designed to cater to businesses of all sizes.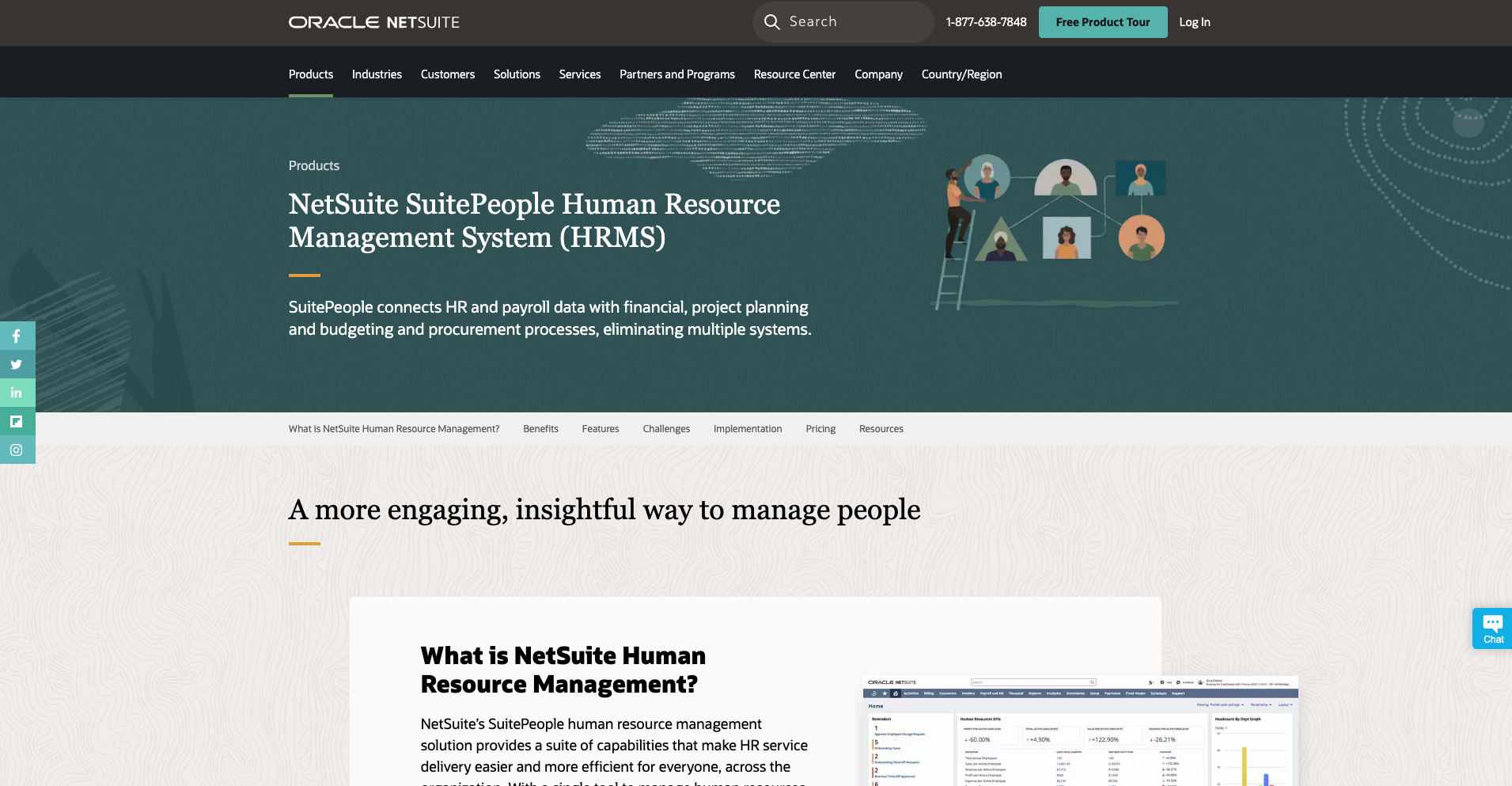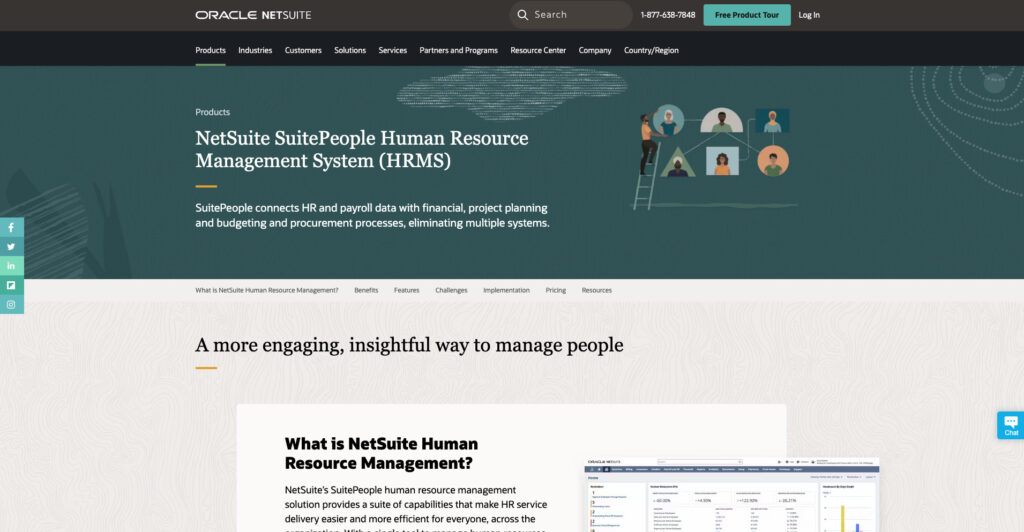 With a user-friendly interface, it aims to centralize all HR features, making it an all-in-one solution for businesses.
Pricing
NetSuite's pricing model is custom quote-based. Based on our research, it appears to be a more complex and potentially expensive solution. 
Customer Support
NetSuite offers on-call support, ensuring assistance is readily available when needed. It's important to note that responses via email and chat might take longer to receive, which can be a consideration for businesses requiring swift and efficient support.
Conclusion
So, which Personio competitor is the best fit for your business needs?
The best cost-effective advanced HR tool with AI features – Sloneek
The best solution for comprehensive global HR needs – Workday 
The optimal choice for streamlining HR operations – BambooHR 
The most comprehensive HR and payroll solution for large enterprises – Oracle HCM 
The best fit for versatile HR and payroll management across businesses of all sizes – NetSuite
We trust that this comprehensive guide has provided the insights you need to select the ideal Personio competitor for your organization. 
Don't hesitate to contact our sales team should you have any further questions!