Czechitas implemented an HR system that is popular also among colleagues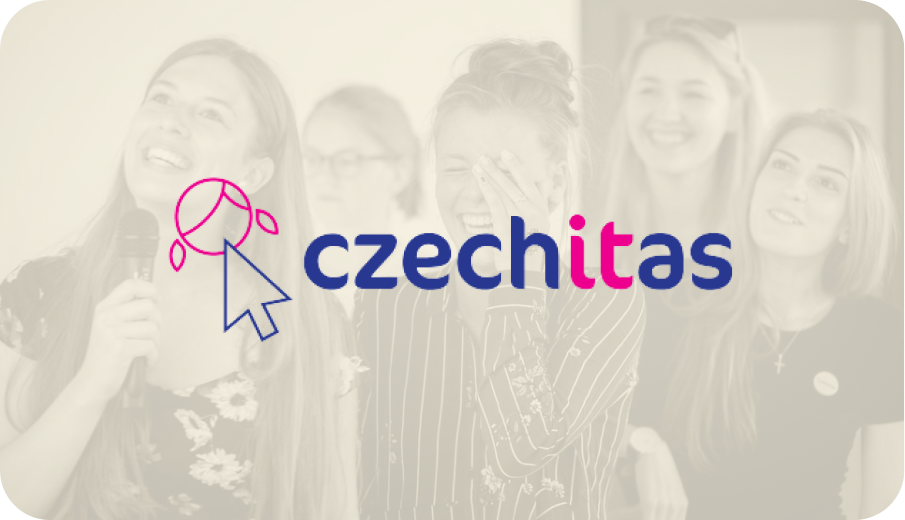 Customer: Czechitas
Industry: IT
Decision maker: Jana Procházková – Head of HR
Package: Sloneek Professional
Project start: January 2021
A brief biography
The mission of the organization Czechitas, which was founded in 2014, is to excite women about a career in IT and at the same time to educate them in this area. Currently, this organization operates in eleven regional cities of the Czech Republic and at the same time has a number of awards to its credit, such as the EU Social Economy Awards (2021) or the National Career Counseling Award (2017).
Default situation
As the organization expands, so does the increase in employees. However, a team of almost a hundred people is managed differently than a team of twenty employees, and different tools are needed for this.
"The decision (to switch to another system) was simply based on the need to have one place with employee data, great facilitation with attendance tracking and the perspective of reliable and easy reporting," says Jana Procházková, who is in charge of human resources at Czechitas.
Solving needs
At the beginning, there was a need for the organization to automate routine activities (absence, vacations, documentation, etc.) and at the same time transfer them into one application for greater overview.
Sloneek not only fulfilled these needs, but also continuously improved this system, among other things, based on feedback from Czechitas.
Length of the project
Cooperation with Czechitas began in January 2021, when the organization ordered a free 14-day trial version with all modules. The client was satisfied with the trial version, but at the same time some things had to be changed for the needs of the live version.
For several months, Sloneek then tuned the application according to Czechitas' wishes, and in July 2021 the system was officially launched. But even after that, Sloneek was not idle and improved the system processes "on the fly" until January 2022.
According to Jana Procházková, communication with Sloneek took place "without any problems" and she also highly appreciated Sloneek's database of instructions and procedures: "I found the Knowledge base very helpful, where most of the answers are really there."
Result
Enthusiasm for Sloneek has persisted and Czechitas employees use all its possibilities.
The HR Operations team probably appreciates the system the most, helping them manage documents and asset inventories.
Solution benefits
Czechitas appreciate several things about Sloneek, namely the saving of time, simple control, but not at the expense of the depth of information and, last but not least, the support from Sloneek .
Currently, Czechitas has 94 users working with this system, who manage 326 documents and 313 physical aids .
We thank our clients for sharing information that can help other HR professionals make better decisions.
There are several HR systems on the market to choose from. How to find out which one is the right one? Don't buy a cat in a bag, most HR systems offer the opportunity to try them out for a few days. The HR system Sloneek, which you can use, also meets those interested to try it for free for 14 days.