5 tips for effective corporate training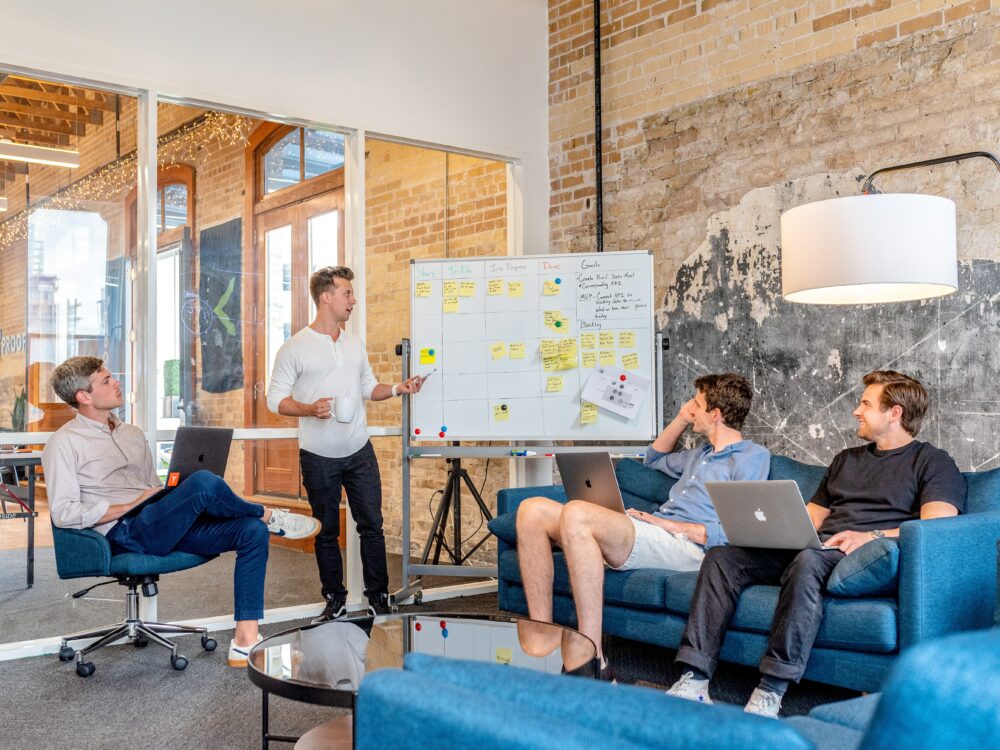 Are you wondering if it's effective to invest in people who will leave one day? But isn't the fact that they won't develop and stay in the company worse?
Take a look at 5 tips that will give you the opportunity to develop the company really effectively.

1) Keep education as an investment, not as a benefit
Benefit is something I gain as an extra. For performance, for working for the company at all. Education is a "sold" benefit, mainly because it is cheaper than adding money to a salary. Try to look at education as something that moves the company itself. Through the people who work for it, which it supports in education. Thanks to this, the company acquires more competent employees who are able and above all willing to bring change to the processes, they can do their job more efficiently. Assuming they know why the company is investing in their development. Education thus becomes an investment with everything – you put it into people, knowing where it will show. When invested well, deposits make good interest. When we invest blindly, without knowledge, without data, we can only hope for a miracle. Benefits can be cut. But if you want to grow, not investments.
2) Plan education on data, not on feelings
As in other areas, it is true here as well – what I do not measure, I do not control. If you do not plan training on relevant data, you reduce the likelihood of choosing the right topic, processing detail and necessity in general. Not to mention the motivation of employees. Then such an investment in education cannot be expected to result in improved employee competencies. Ideal and time-tested way is the use of a competency model that is able to deliver such data for HR.
3) Don't buy prefabricated courses
No one knows the environment in which your employees move better than you. Every company is different. It has a different environment, different people, different customers, different problems they face. And if we want to help employees (and therefore the company itself) to improve their level of competencies, then logically we cannot deliver development activities whose content is used identically for different companies, different people. Push training providers to tailor their teaching activities to the needs of your companies. Take advantage of the fact that there is "overpressure" in the market, want more for your people. Once you know what you want (see point 2), you can easily model assignments for trainers.
4) Take interest in the quality of the lecturers, request demo lessons
Don't be lulled by references. Don't be fooled by the low price. Try it, request a demo lesson where you take the lecturers to the stress test. It has only one goal – to find trainers who will focus on "your people" to maximize the transfer of knowledge to skills. It's not just about "training", it's about benefiting the trainees.
5) Observe the real benefits of education
If we do not look at the benefits of education and understand education as an investment, then we are probably not that responsible. They do not risk like that. If we are really interested in the benefits of money invested in education, then it is necessary to be interested in their return as well. Here again, competence modeling is a great and effective helper. If it is set up correctly (and this is not such a problem), the whole process of planning, selection and impact of training will guide you relatively easily.
Do you want to help to set up effective training in the company?
{{cta('bf240273-9eb2-433f-8fa4-b5de97a93c63')}}
Milan Rataj
Customer Happiness Lead
Let's connect to LinkedIn! 🤗