New Hire Orientation: Benefits and Good Practices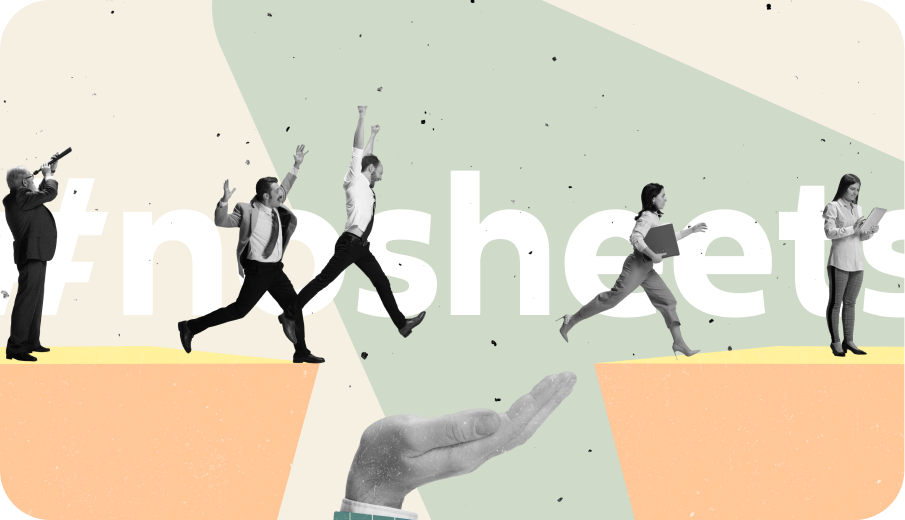 Orienting new employees is essential for their success and the success of your company. But what are the best ways to go about it? And what are some good examples and best practices of orientations that have worked well in the past? This blog post will answer those questions and more. So if you're looking to create or improve your company's new hire orientation, read on!
What is New Hire Orientation?
New hire orientation is a process that helps new employees get up to speed on their new workplace, learn the company's policies and procedures, and meet their co-workers. During orientation, new employees are introduced to their job duties and assigned a supervisor. They also receive information about company benefits and the company's culture.
If you don't have any new hire orientation procedures in place, it can be overwhelming – new hires can get lost.
Schemes for new hire orientations include various steps – and if you keep on reading this article, you'll find our special checklist with new hire orientation ideas.
Why is New Hire Orientation process important?
To introduce new employees to the company and its culture.
New employees always feel anxious and uncertain about their new surroundings, so it is crucial to do everything you can to make them feel welcome and at ease from the start. New hire orientation is a great way to do this, as it not only provides a brief overview of the company and its culture, but also gives new employees an opportunity to get to know one another.
During orientation, new employees will be introduced to their colleagues, supervisor(s), and the company's policies and procedures. They will also learn about the company's values and how they are expected to behave on-the-job. By doing all of this in a comfortable and relaxed setting, you can put new employees at ease and help them settle into their new job quickly.
To provide new employees with important information about their job, including the company's policies and procedures.
When a new hire arrives at their first job, they are likely anxious and excited about starting their new career. As part of orientation, new employees learn about the company's policies and procedures. In addition to orienting new hires to company policies, orientation can also provide them with details about the company culture and the team they will be working with. Orientation is an essential part of the hiring process, and it should be tailored to fit the specific needs of each organization.
To help new employees learn how to work in the company and with its other employees.
The new hire orientation is a time for the company to introduce new employees to their work environment. The orientation can include introductions to the explanations of what will be expected of them during their time with the company. Orientation sessions can also provide an overview of the company's values and goals.
To provide new employees with the resources they need to do their jobs effectively.
New employees are always eager to hit the ground running and get started on their career path. Employee orientation is an essential part of the new hire process, ensuring that they have all the information they need to be successful in their role. At your company, you should offer a comprehensive new hire orientation program that covers all of the basics needed to be successful in your new job. From learning about your company culture and how you operate, to getting familiar with your technology and tools, this orientation has it all. You should want your new employees to feel like they're on your office map from day one, and orientation is a great way to accomplish that.
New employee orientation checklist: step by step
To make a new employee orientation process easier for your organization, we've put together best practices for better new hire orientations.
1: Know the Company Mission
Your new hire will join a team of people who are, most likely, passionate about what you do. They should be dedicated to making sure that your customers always have the best experience possible, and they need to work hard to maintain an open and welcoming culture.
If you do your job well, then your customers will feel appreciated and happy with their interactions with you. Your new hires should feel comfortable joining you in fulfilling company's mission, and you'll do everything you can to make sure each new team member has everything they need to succeed – apart from all necessary paperwork, or handing a company t shirt, or organizing a one time event to "meet and greet".
Steps you should take in this stage include:
Sharing an employee handbook and company guidelines.
Providing a list of your team's core values and what they mean to you.
Creating an overview of the company history, products, and services.
Talking about your company culture and what it means to you.
2: Learn the Policies and Procedures of Your Department or Role
When a new hire starts their employment with a company, they are likely eager to learn about the policies and procedures of their department or role. New employee orientation process is key here as it provides new hires with the information they need to begin their work.
During orientation, employees learn about the company culture and values. They also receive a overview of their department or role and are introduced to key staff members. Great orientation is crucial for getting started at your company, making sure you have a happy and productive employee on board, and maintaining high employee enagagement, so make sure it's on the schedule for your new hire.
Steps you should take in this stage include:
Introducing your new hires to the policies and procedures of their department or role.
Showing them the layout of the department or role and explaining the responsibilities of each position.
Giving them a tour of the department or role (including an office tour if applicable).
Providing them with important information about your company and the industry.
3: Meet All the Co-Workers
When a new hire joins your team, one of the first things they may want to do is meet all of the other team members. New hire orientation process can be a great way to get acquainted with everyone on your team and to find out what their strengths and weaknesses are.
By introducing your new hires to everyone on the team, you'll create a strong foundation for their first few weeks (or even a few days) on the job. This way, employee receives feedback straight away too.
Steps you should take in this stage include:
Scheduling meetings – both in formal and informal settings.
Encouraging active participation and asking questions.
Setting communication angles for the entire team structure.
Sorting out seniority for making decisions.
4: Get to Know Managers or Team Leaders
As soon as new hires join the team, they should get to know their managers and team leaders. This helps to create a smooth transition for the new employee and allows for communication between all parties involved. During the orientation session, the new hire will get a chance to meet their assigned manager or team leader as well as other members of the team. This will help them feel comfortable and connected to their new workplace.
Steps you should take in this stage include:
Creating a series of meetings with team leaders to manage expectations.
Discussing any particular challenges or concerns.
Setting up channels of communication.
Schedule regular reviews to monitor performance.
5: Be Prepared for Questions and Answers at Orientation
When a new hire joins a new company, the first step is typically employee orientation. New hire orientation program provides the new hire with a sense of what to expect and how to navigate the workplace.
The key to the right new employee orientation process is making sure that all questions and answers are clear and concise. This will help ensure that the new hire has a smooth transition into their new position. By being prepared for questions and answers during orientation process, you can ensure that the new employee has a positive experience from start to finish.
Orientation and onboarding are crucial also for remote employees. New remote employees who join your company remotely may have a lot of questions and doubts regarding work environment.
Here's why you should make your employees feel like they would sit in an on-site conference room and be a part of your team here and now – and you can do it with online orientation tasks within onboarding training.
Steps you should take in this stage include:
Creating a knowledge base or FAQ (as a part of employee handbook) for new hires.
Making sure all questions and answers are readily available.
Creating a welcoming environment for better employee satisfaction.
Providing support to your new hires during the orientation period.
6: Take Advantage of Support Resources During Orientation
When new employee joins an organization, hire orientation program plays a key role in their initial experience. It provides a foundation for the new hires and helps them get to know their new workplace.
The orientation program should be well organized and provide all necessary information for the new hire. Various support resources are available to help orientees during their first few days on the job. These resources include online resources, career counseling, and on-site support services.
The best way to take advantage of these resources is to ask for help when you need it. Orientation is an important step in a new employee's journey at your organization, so make sure you take full advantage of everything that's offered!
Steps you should take in this stage include:
Preparing a list of helpful internal resources for hires.
Creating an online guide for new hires.
Hosting an orientation session on site.
Locating career counseling resources.
7: Review and Check in on Hires during Orientation
When it comes time for a new hire to start their career with your company, it's necessary to help them make connections and keep them as busy as possible. Many new employees feel lost in their first few weeks on the job and need guidance to find their way. Even if they seem to be really happy with their experience so far, hiring managers want to make sure that their new employee is settling in well and growing steadily.
Hiring managers should review their new hire's progress every two weeks and chat with them about any changes or concerns. This will help make sure that the employee is comfortable with their new job and knows where they stand in relation to the rest of the team.
During new hire orientation, it's crucial to stress the importance of staying in touch by providing a number or email address for your new hires to use if they have any questions or concerns. Checking in on your hires regularly will help ensure that they're having a positive experience and feel like they're part of the team.
Steps you should take in this stage include:
Helping hires find their role in the company.
Conducting regular check ins review sessions within orientation programs.
Encouraging to join professional networks and organizations.
Giving them opportunities to contribute their ideas and knowledge.
8: Introducing New Hires to Customers
Customer relations should also be a part of your orientation and onboarding programs.
When a new employee starts working at your company, it's important to give them a good introduction to the team – but also to the customers who rely on your products or services.
You can do this by having them shadow or work with somebody in a customer-facing role for a few hours. This will give them an idea of what goes into fulfilling customer requests, how you communicate with customers, and how you process payments.
This new employee orientation process can also be an opportunity for you to introduce employees to some of your most valuable clients. By doing this, you'll make sure that they understand your company's values and how they relate to their work. You'll also get a chance to see how well their interpersonal skills match up with the customer service job that they've chosen.
Steps you should take in this stage include:
Preparing an email template that outlines the orientation and the expectations of both the new hires and your customers.
Organizing a time for the new hires to shadow or work with a customer.
Arranging a meeting with one or more of your key clients to introduce them to the new hire.
Reviewing client relationships for making space for a new hire.
These are just a few best practices for new hire orientation. By following these tips, you'll be sure to create a positive working environment for your newcomer.
How can Sloneek help you with better employee onboarding process?
If you're looking for a better way to onboard your new hires, Sloneek can help! We offer an online platform that provides everything you need to get your new employee up to speed quickly and efficiently.
Sloneek, as an HR software, gives you full overview of your employees. This helps you monitor their progress, give them tasks that fit their skills and keep track of how they are doing. This can contribute to better employee onboarding, and reduce turnover.
What's more, our platform makes it easy for new hires to find the information they need, when they need it.
With Sloneek, there's no more searching through piles of paper or trying to find the right person to ask – everything is organized and accessible in one place. New hire paperwork or tax forms are no longer in hundreds of drawers, but stored securely in cloud, along with time tracking or even that onboarding powerpoint presentation you were looking for…
So if you're looking for a better way to take care of your new team members, be sure to check out Sloneek.
Period.
Sloneek is the most comprehensive solution for delivering amazing orientation experience out there. We take all of the guesswork and headache out of onboarding so that HR leaders can concentrate on what's important: creating a bespoke company culture for new hires.
New hire orientation – it's a wrap!
Although the new employee orientation process is really just the beginning of your new hires' journey with your company, it is an important part of making them feel welcome. Effective new hire orientation can help new hires understand the company's values and culture, as well as what they are eligible for in terms of benefits and opportunities – and this can be crucial for the new employee onboarding process.
A new hire orientation is an excellent opportunity for you to design a great employee onboarding process with your hires' needs in mind.
Follow our new employee orientation checklist to reduce employee turnover, improve employee retention and take great care of employee engagement from day one. If you want to provide your new hires with an amazing orientation experience, you're in good hands here.