Carvago: From Nought to One Hundred in One Year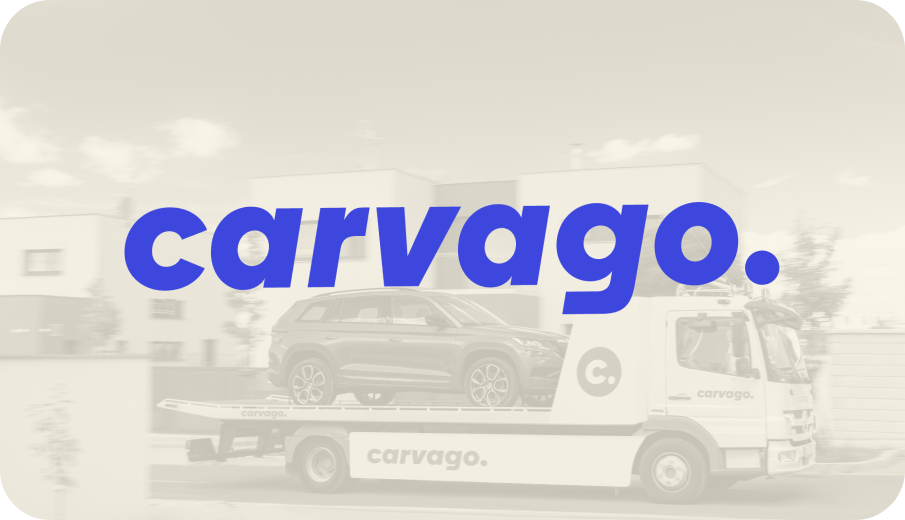 Have you heard of Carvago? This Czech tech start-up is changing the way we buy cars. Since its inception in 2020, it has served more than 10,000 customers, grown from a small team to a company of 500 colleagues across Europe and has now been looking after them in the Sloneek HR system for a year.
We asked its team if it could ever return to classic spreadsheets. If it was necessary, then probably yes. Would they be able to do it even in year? Only at the cost of a few full-time jobs. The reason is simple – the current spreadsheets are not sufficient for the speed at which Carvago is growing.
At the end of 2020, Jakub Šulta came up with another ambitious project. After he taught Czechs to buy groceries over the internet with the online supermarket
Košík.cz, he knew it was time to start buying and selling cars in the same way. But his unique new product places equally specific demands on his new colleagues and requires a distinctive, highly focused atmosphere. If you don't want to remain a start-up forever, you have to make everything about growth, and Carvago knew that from the very beginning.
"As management we have one big KPI, apart from a whole number of smaller ones, and that is expansion. We want to be number one on the market. But this inevitably entails situations where you sometimes drag a number of internal processes, work with tools or competences, behind you," said Ondřej Špulka, head of the HR team, opening the story of the start-up's rocket-like growth.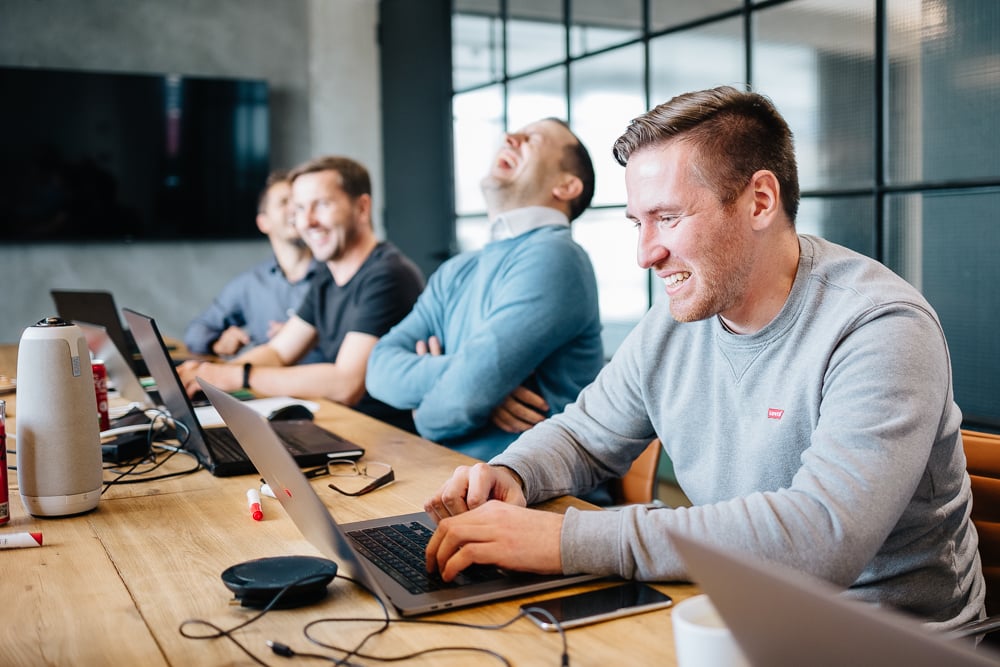 If you have high expectations of your colleagues, they have high expectations of you 
The five-member team led by Špulka has a lot to be proud of. For the past three years, the company has been successful not only in car sales, but also in finding
new talented colleagues to develop the platform. The company, which is half made up of IT experts and half of experts in logistics, marketing and car sales, has relied on the so-called inverted pyramid of seniority from the very beginning. There are more experienced senior employees in its ranks than junior employees. It is more expensive, but on the other hand it is also the fastest way to become a leader.
After all, such a team is demanding not only in terms of finance but also in terms of the requirements placed on colleagues, and so the HR team at Carvago is not
underestimated. "The steep growth we planned is matched by the fact that HR is part of the board at Carvago and we even have a management share programme, so HR management is also a minority owner of the company. We are no Cinderella, as is
usual in other companies, but our position in the company corresponds to our tasks," confirmed Špulka.
His team at Carvago certainly doesn't suffer from a lack of work: while 20 people were involved in the new EAG project when the company was founded, today, three
years later, there are 500. Given the planned entry into other markets in Western Europe, it is clear that recruitment will not stop at this company.
"Fast-growing companies can often get burned in internal processes. When you're

 

busy, it's easy to neglect the day-to-day administration, losing perspective and

 

control over how you're developing. For many of the companies that come to us, we

 

see that they are at a tipping point. Fortunately, this was not Carvago's approach,"

 

said Milan Rataj, HR strategist and co-founder of the Sloneek HR system, pointing

 

out a traditional deficiency in start-ups.

It's worth it, if it puts HR in a higher gear
Carvago also admits that their processes have not always been 100%. But they approached them as ambitiously as they approached their product and growth. "We had a number of bad habits. At times we were unable to submit reports, at times we couldn't even see what was under our hands, let alone keep up as a team with the mental hygiene associated with closing a particular round of processes. And this is
what Sloneek helped us solve," admitted Špulka without hesitation, adding in the same breath that today his team can easily see an overview of their work, can measure it and can easily find out where they are not doing well.
Carvago's processes did not have to change significantly with the transition to modern HR. They just needed to get faster, clearer and, above all, keep up with the fast-growing business. A bit like when you become a better driver and dare to shift up a gear. But at the same time, you learn to read the road better. The transition to the Sloneek system was not a revolution, rather a natural evolution for a company that has automation in its blood, and even its implementation is now remembered positively. While elsewhere change is sometimes met with resistance or uncertainty, at Carvago they knew exactly what they wanted from the system. The HR team easily attuned to the transition and were able to get other colleagues to buy in to it. Today, they can easily keep their documents in order or manage absences, and with the planned expansion, Sloneek could save them three full-time jobs in a year.
Today, the Sloneek system is used for simple reports on the work of the HR team, management of agreements with employees, archiving HR documents and, forexample, absences. It also supplements the intranet. Although it can be said that the features the company is using so far are among the most basic, any future upgrades will be a piece of cake for it and the bet on Sloneek is already paying off.
Other, even bigger, goals are already being worked on, including Career Frameworks using Sloneek's competency models. The company's employees will thus receive clearly defined rules for competencies and their weightings, which will predetermine them for individual positions and career growth. "We want our
colleagues to know where their future may lie. We want them to know what competences they should have and to be able to test themselves on them. At the same time, our task will be to provide an education system that will enable them to do so. In the end, we will be able to tell candidates for a position in our team that if
they achieve such and such competencies, they can earn, for example, CZK 135 to 180 thousand as a senior expert in their field. We are ready to appreciate our
colleagues and with this approach we hope to break the barriers that currently exist on the Czech labour market," added Špulka of his vision for the future.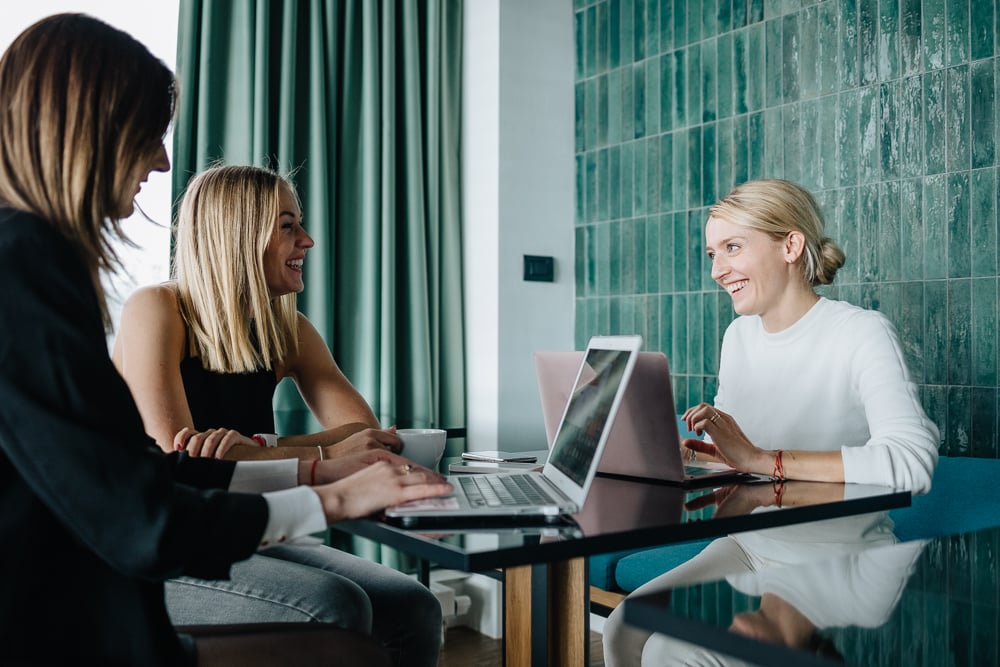 Carvago can be a model for a number of Czech start-ups. It is not afraid of new challenges and knows how to face them. Its HR team proved this by implementing Sloneek. We dare to say that Sloneek has shown its strength by being ready to meet the company's needs. 
"We had to set up a lot of things in the beginning. For example, we lacked foreign currencies. However, they were implemented in a matter of days, other requirements took weeks at most, and the team and the deadline were always complied with. A fast response time is crucial for our growth and the fact that our HR system is sufficient for us is important for us to maintain our current pace," concluded HR manager Denisa Císařová about the first chapters of our cooperation. We will definitely come back to Carvago in our case studies.
Thank you, Carvago, for sharing your experiences with Sloneek. Your insights will greatly benefit other HR professionals seeking to improve their practices!