integritty: We Wanted to Start Doing HR Properly and Systemically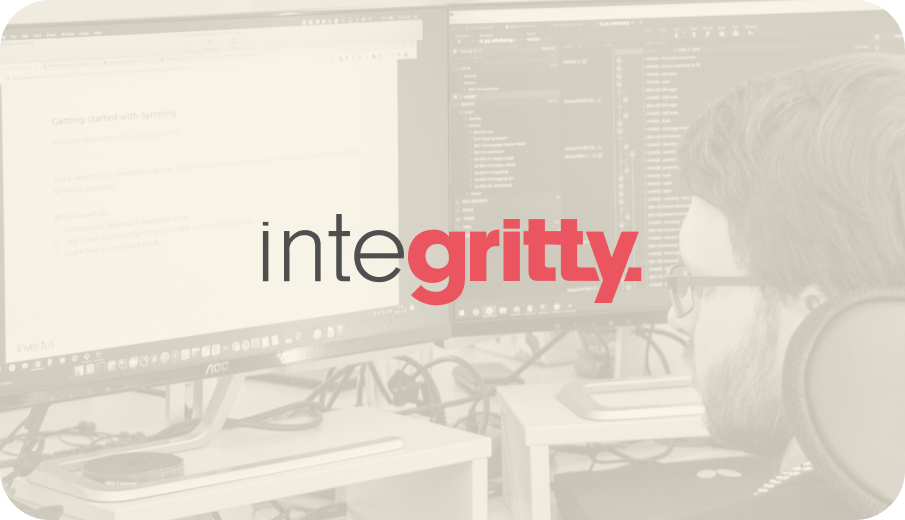 integritty is a consulting, development and marketing agency. It is involved in e-commerce in its entirety, with clients including the fashion brand Bushman and TV operator Telly. The agency currently employs over 20 specialists. In addition to client projects, it creates several of its own products and services, including the charity project Greetings from Baby Jesus, the logistics platform Metrák.cz and the global travel guide Sunheron.
Freedom, Responsibility & Shared Values
"We build on the principle of freedom, responsibility and shared values. We define responsibility in concrete terms and, if a person accepts it as his or her own, he or she is free to choose how, when and where he or she works. They are sort of connected vessels," said Dominik Dědiček, managing partner at integritty, about the atmosphere in the company and the company's HR strategy.
"Shared values create a framework for teamwork. The key for us is ownership, i.e. taking ownership of a thing or project so that another person can let it go. This includes working with context and appropriateness, which management tries to encourage by being very open and explanatory. So minimum structures and only the necessary processes, for the rest we rely on these principles," added Dědiček, explaining the shared corporate values and principles at integritty.
A big issue for integritty is the shortage of selected specialists on the labour market. "There is a lack of senior PPC specialists and, especially, developers in our sector. As a result, they are overworked and overpaid. The last major hiring we did was last autumn. I think the market situation has improved a bit, but it probably won't be a 180-degree change," he continued.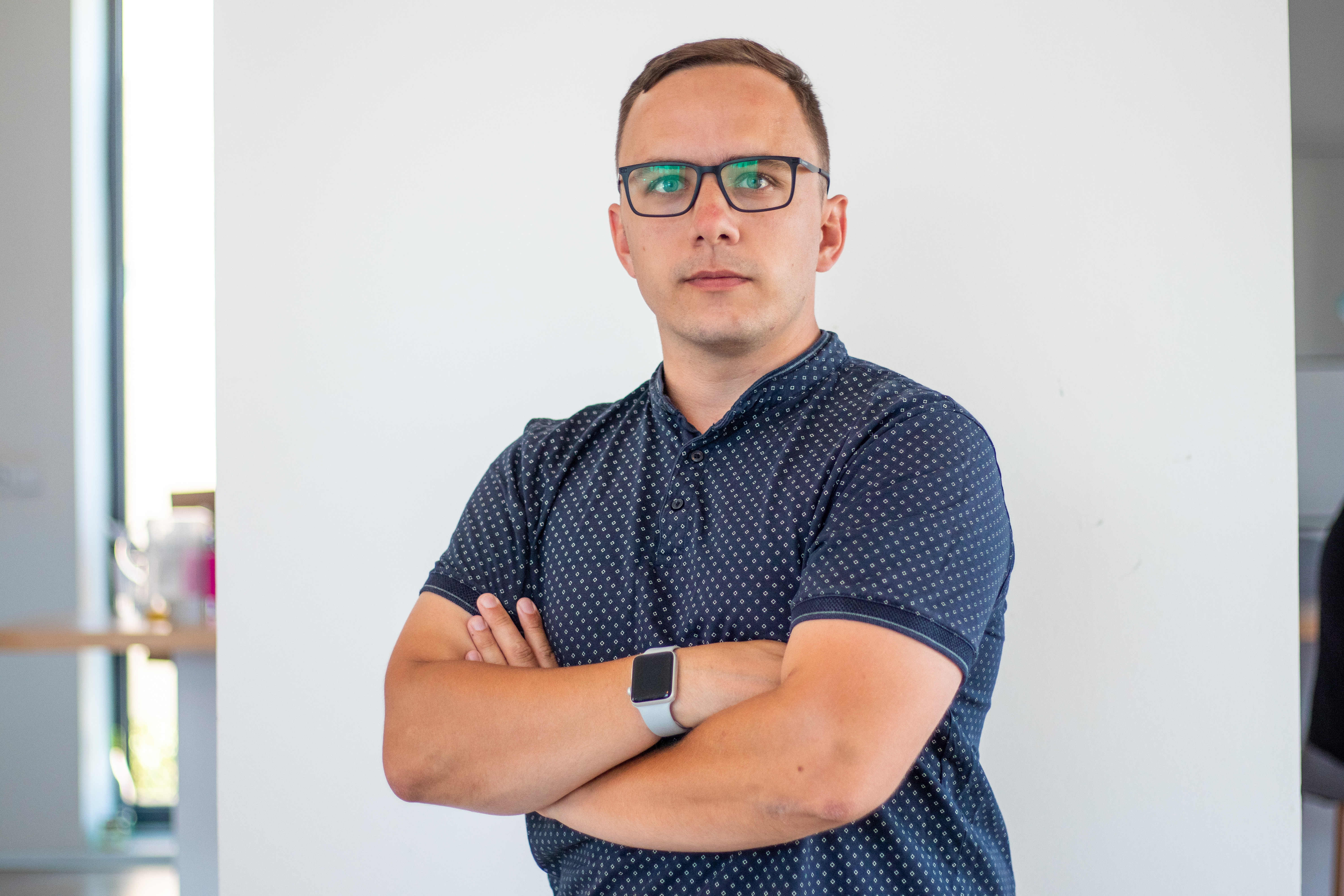 (Dominik Dědiček, Managing Partner at integritty)
Spreadsheets, Spreadsheets and More Spreadsheets
According to Dědiček, with the agency's growth, there was a need to professionalise and stop doing HR on its knees, which did not cause such problems in the smaller team it had a few years ago.

"We had a whole number of problems. With the arrival of new people and the growth of projects, the mess in contracts, work tools and approaches increased. People development was also another sore point. We lacked a personalised development plan, strategies and competence models. All of this led to late handover and resolution of feedback, untapped potential of some people and, ultimately, a few departures," Dědiček admitted, adding that the biggest problems led to the idea to start using the Sloneek HR platform. 
"Smart digitalization of HR and the transition to an integrated all-in-one HR system is not an unnecessary superstructure in today's era of home-offices and remote working, but an absolute necessity. As younger generations enter the labour market, this need will skyrocket. Those who refuse to admit it are already starting to miss the train." – Milan Rataj, HR Strategist & Co-Owner at Sloneek.com
"Like many other companies, we run our company primarily through spreadsheets. We tried to solve most of the problems we mentioned using them, but it soon became clear that this was simply not enough," said integritty's managing partner.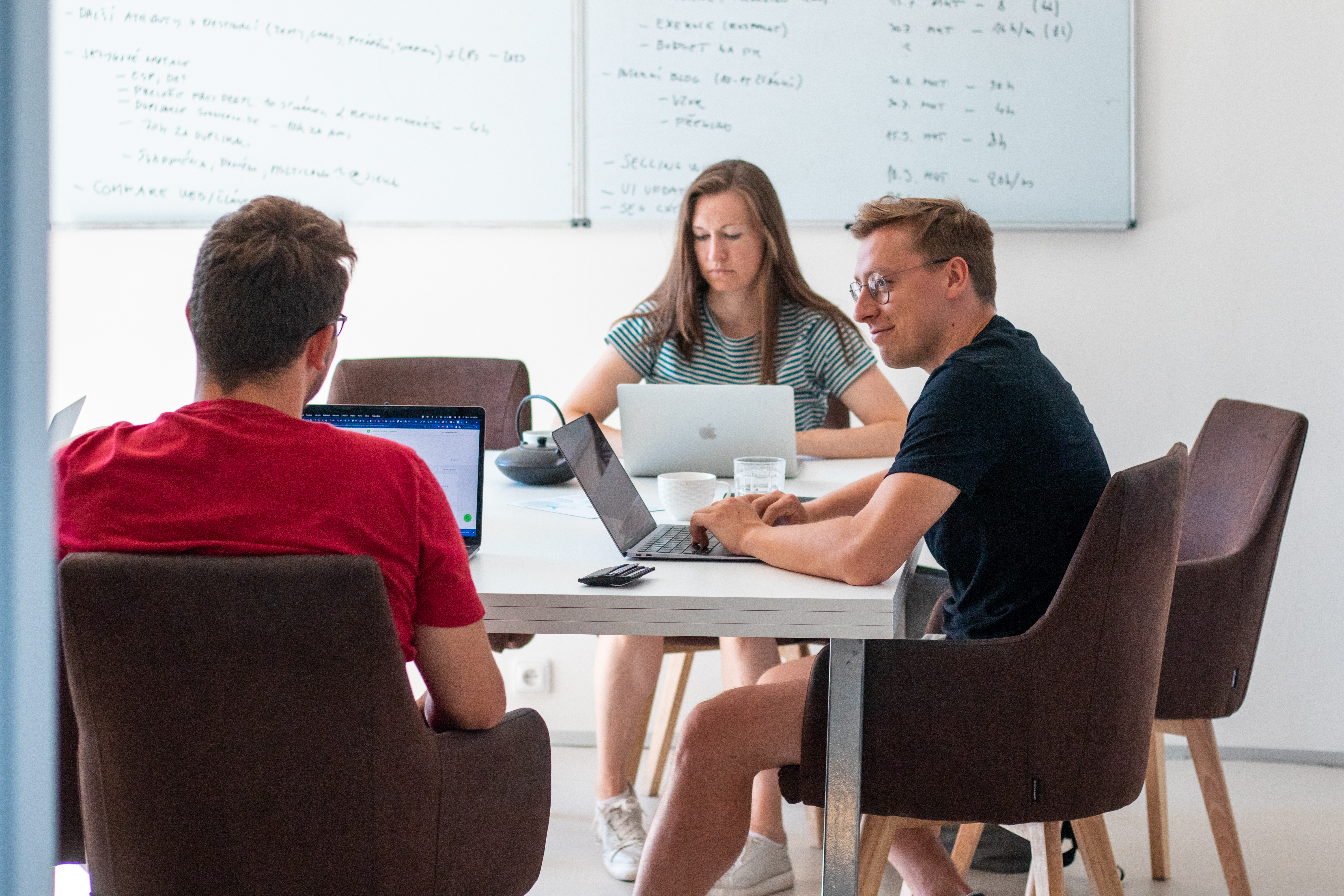 Hello, can Sloneek come out?
They knew of Sloneek at integritty for a long time, but started to be active friends with it only at the beginning of this year. Currently, all twenty employees use it and the company has already uploaded more than a hundred documents to Sloneek, which were previously scattered on various disks, the intranet and in e-mails.
"When considering which HR system to implement, simplicity played a big role, as well as good relationships and trust with the team that develops and manages Sloneek. The features we were most interested in were Employee Cards, documents and tools," added Dědiček.
"It was the first task for a new colleague who is responsible for HR. First, we mapped out the spreadsheets and documents that were in the folders. The individual parts then started to be transferred to Sloneek, including scanning contracts," commented Dědiček concerning the implementation. According to him, the setup process was easy, and Sloneek's great willingness and proactivity to help with any problems or questions also helped.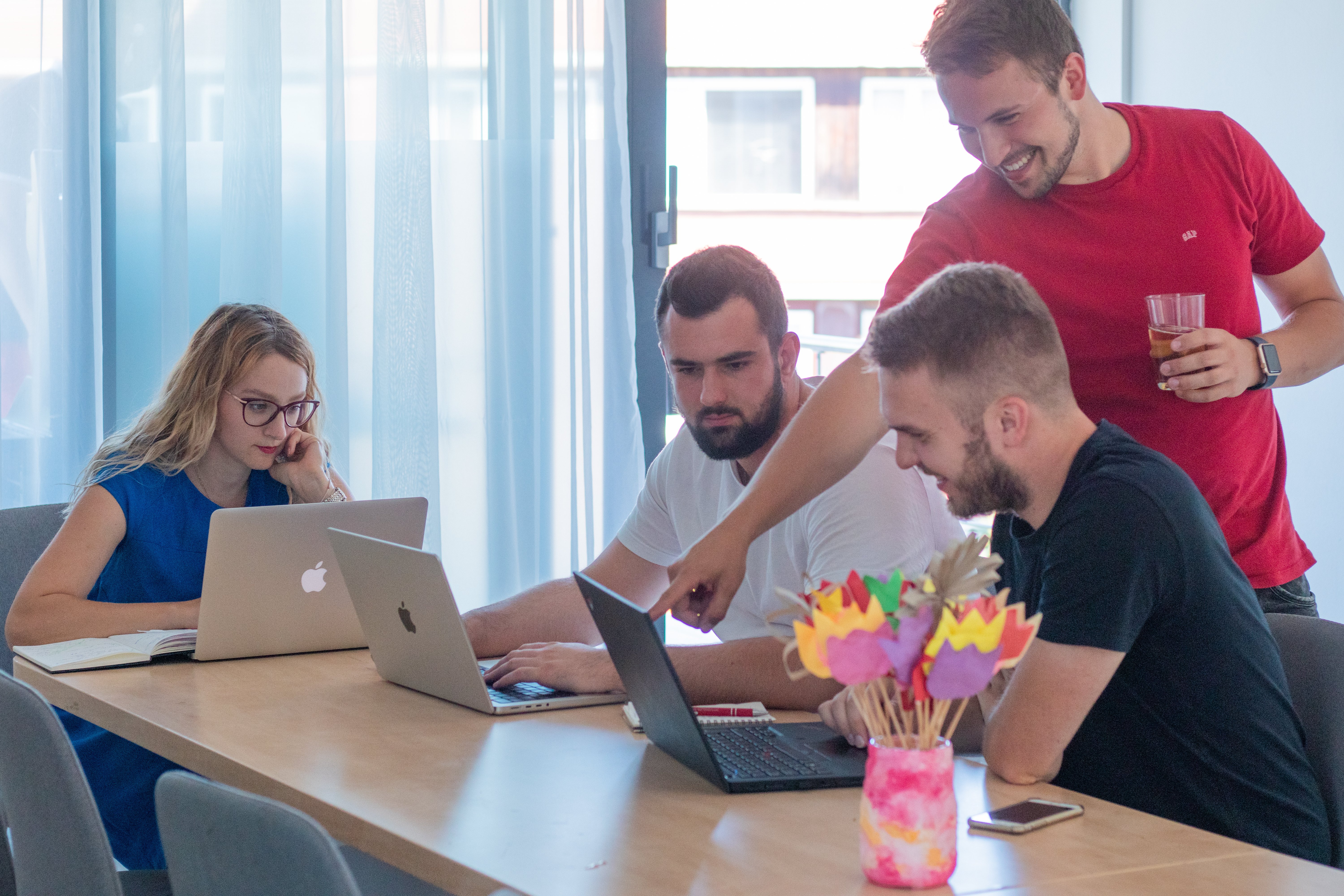 Goodbye to Frustration and Annoyance, Hello to Savings and Relief
"For example, we used to have hardware all over the place. With Sloneek, we can now see for each person what company equipment they have or how much we have contributed to their technology. In the past, we also had a mess in contracts, which we now have clear and accessible by everyone at any time and from anywhere," said Dědiček of the examples of relief, adding that the monthly time saving is close to ten hours. With the use of additional features, such as the creation of development plans, the benefits and time savings will be even greater, he added.
"In addition, using Sloneek has brought much greater efficiency to other HR activities and all our HR work in general. Another great advantage is that the annoyance and frustration of constantly tracking down documents, forms, spreadsheets and devices is gone," said Dědiček. 
"All the positive feedback from our clients gives us great energy and desire to create the best HR system on the market. At the same time, it is also a commitment not to rest on our laurels, to continuously improve Sloneek and to maintain the virtually zero client drop-out rate that we can boast so far." – Milan Rataj, HR Strategist & Co-Owner at Sloneek.com
When asked if they would recommend the Sloneek HR system to their friends, partners or colleagues, integritty's managing partner responded positively. "Yes, I would tell them that it is a Czech-Slovak company developing an app for HR, it can already do a lot of things, but it is still open to suggestions from outside. It's not simply a SAP-type colossus, but a lean and flexible platform with good support and at a great price."
We would like to thank our clients at integritty for their willingness and openness to share information that can benefit other HR specialists and companies! 🙂
Give Sloneek a try!
Sloneek is a cloud-based HR system perfect for hybrid teams working across different countries. 🦸 With smart tools, an AI assistant and easy integrations with Slack or JIRA, Sloneek saves you up to 20 hours a week. Say goodbye to admin headaches and hello to features like workers records, attendance and absence management, supervision of work tools, documents & signing or cool people analytics. And there's more! Sloneek shows public holidays by each user's country our connect people with similar hobbies into clubs so you can easily turn your colleagues into friends. 🛼 🐶 🚴
Ready to take Sloneek for a spin? Sign up now for our 14-day free trial – no credit card needed! Don't waste any more time on dull HR tasks and focus your energy on what really matters – your people. 🤝