Top 6 BambooHR Competitors to Consider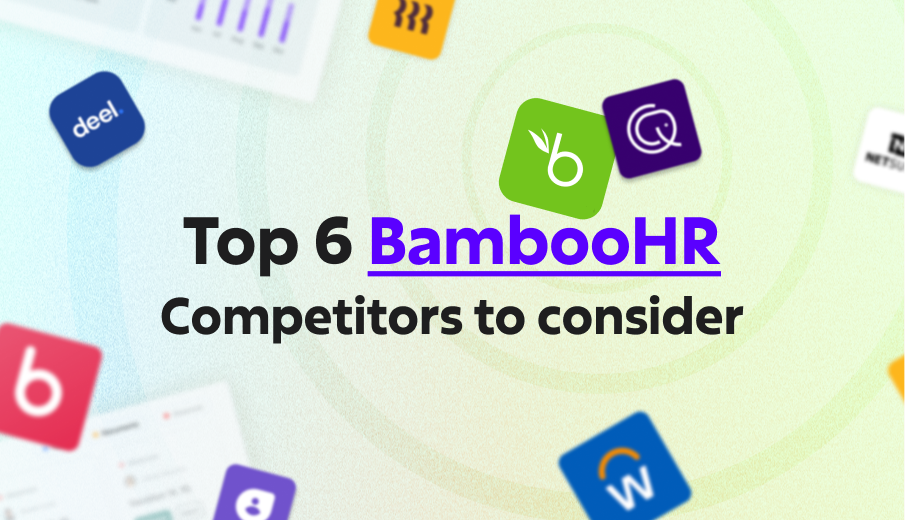 Are you searching for a solid and cost-effective BambooHR alternative? We researched the best out of the best BambooHR competitors to help you make the right decision. 
We'll be comparing the key features, pricing, customer support, and other essential differences – that can have a massive impact on your company. 
Choose the best HR solution out of these 6 BambooHR competitors. 
What is BambooHR?
BambooHR recently went through some changes that we'll describe in detail below.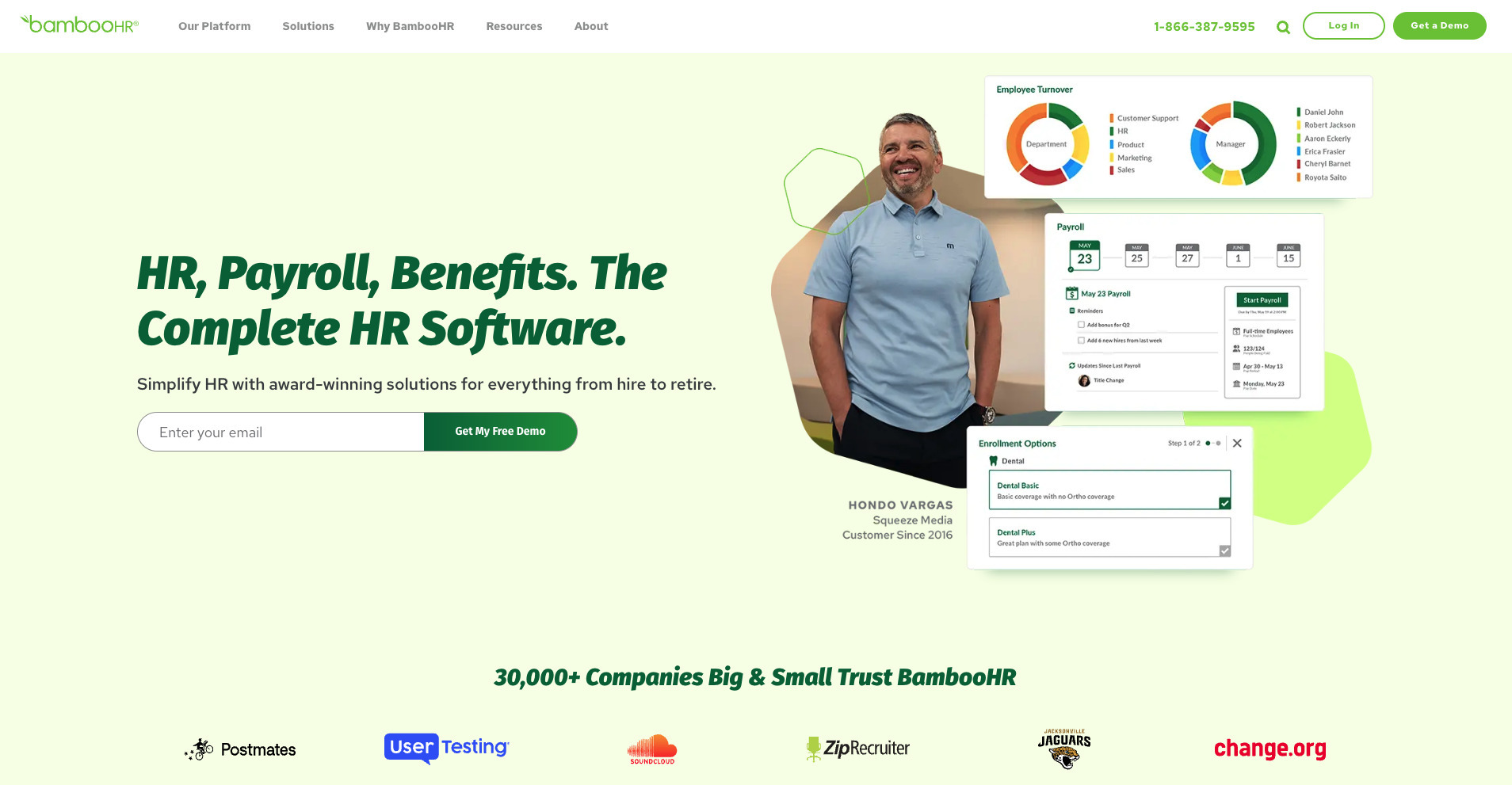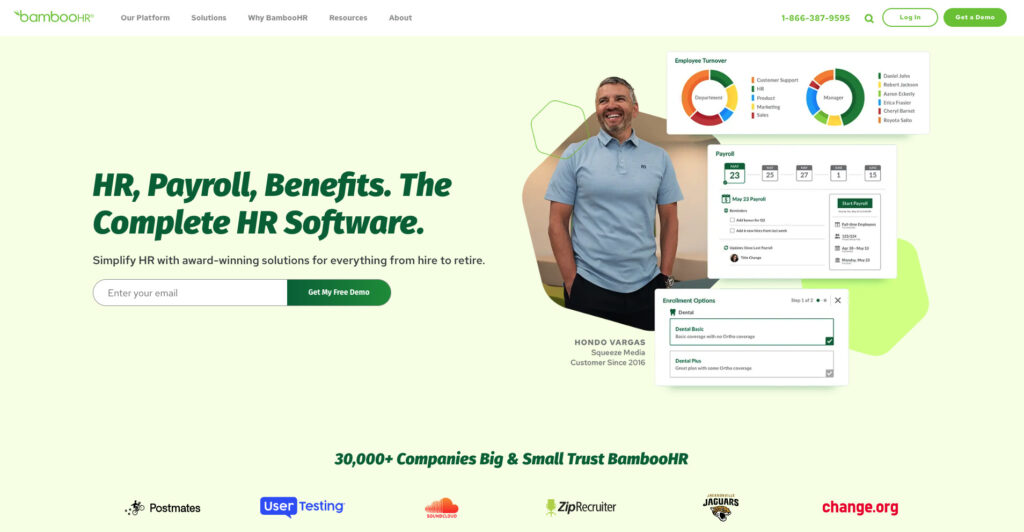 It assists businesses with all the basic HR features that are already included in most of the current HR tools. 
Pricing
Their pricing model is currently based on custom quotes. However, it's worth noting that, in the past, they did offer pre-defined plans starting at $6 / per user / per month.
it's important to note that this tailored approach can potentially lead to higher costs, as add-ons may be necessary to meet specific business requirements. 
One notable challenge is that you may find it difficult to estimate costs without engaging in a discussion with BambooHR's sales team. This can be a concern for businesses looking for budget predictability in their HR software solutions.
Features
BambooHR lags behind some competitors when it comes to the integration of AI and automation.
Additionally, it's worth noting that BambooHR lacks a custom language option, which may be a limitation for businesses with international or multilingual teams.
Customer Support
If customer care is important to you, it's not the best option if you're not based in the US and the GMT-6 timezone, as their operational hours are based on that.
| | |
| --- | --- |
| ✅PROS | ❌CONS |
| User-friendly experience | Customer support oriented towards the US |
| | Hidden costs with ad-ons |
Best BambooHR Competitors
1. Sloneek
Compared to BambooHR, Sloneek is a better alternative if you're looking for:
cost-effective HR solution with transparent pricing

HR management of remote and international teams

fast and easy implementation with free onboarding

AI features like HR AI Assistant and AI-generated job ads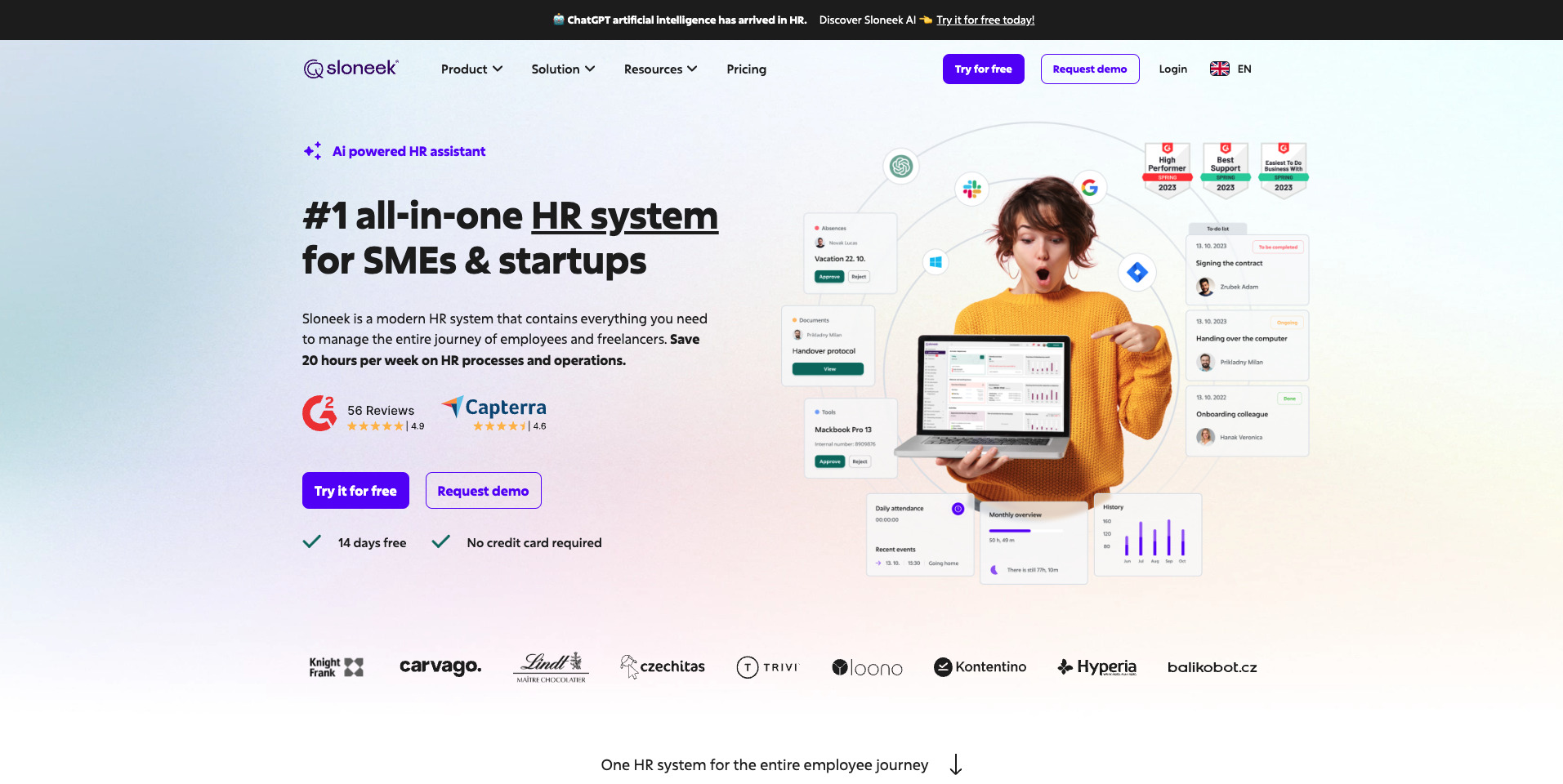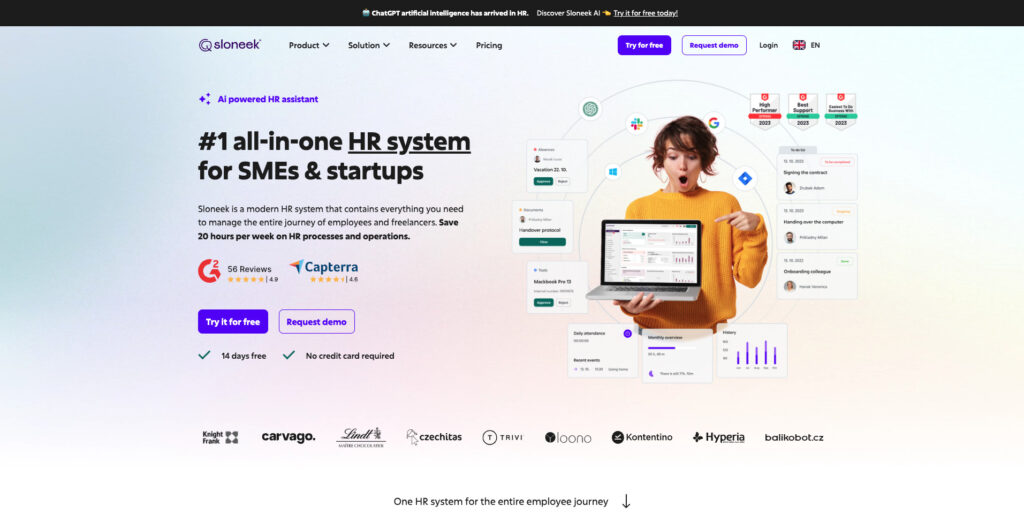 If you haven't seen the customer reviews by now, we highly recommend getting some social proof from G2 and Capterra as well!
Pricing
You don't need to exchange emails and calls for a "tailored" solution. Sloneek is great as it is and starts at $4 / per user / per month! The second plan with more features costs only $6 / per user / per month with no additional or hidden costs. 
Of course, you still can get an Enterprise solution suited to your company's needs. 
| | |
| --- | --- |
| ✅PROS | ❌CONS |
| Affordable prices with live demo and 2-week trial | Solely HR-related features |
| Entire recruitment covered in one system | |
2. Gusto
Gusto is a known user-friendly payroll and HR software that offers features such as employee onboarding, benefits management, time tracking, and compliance management.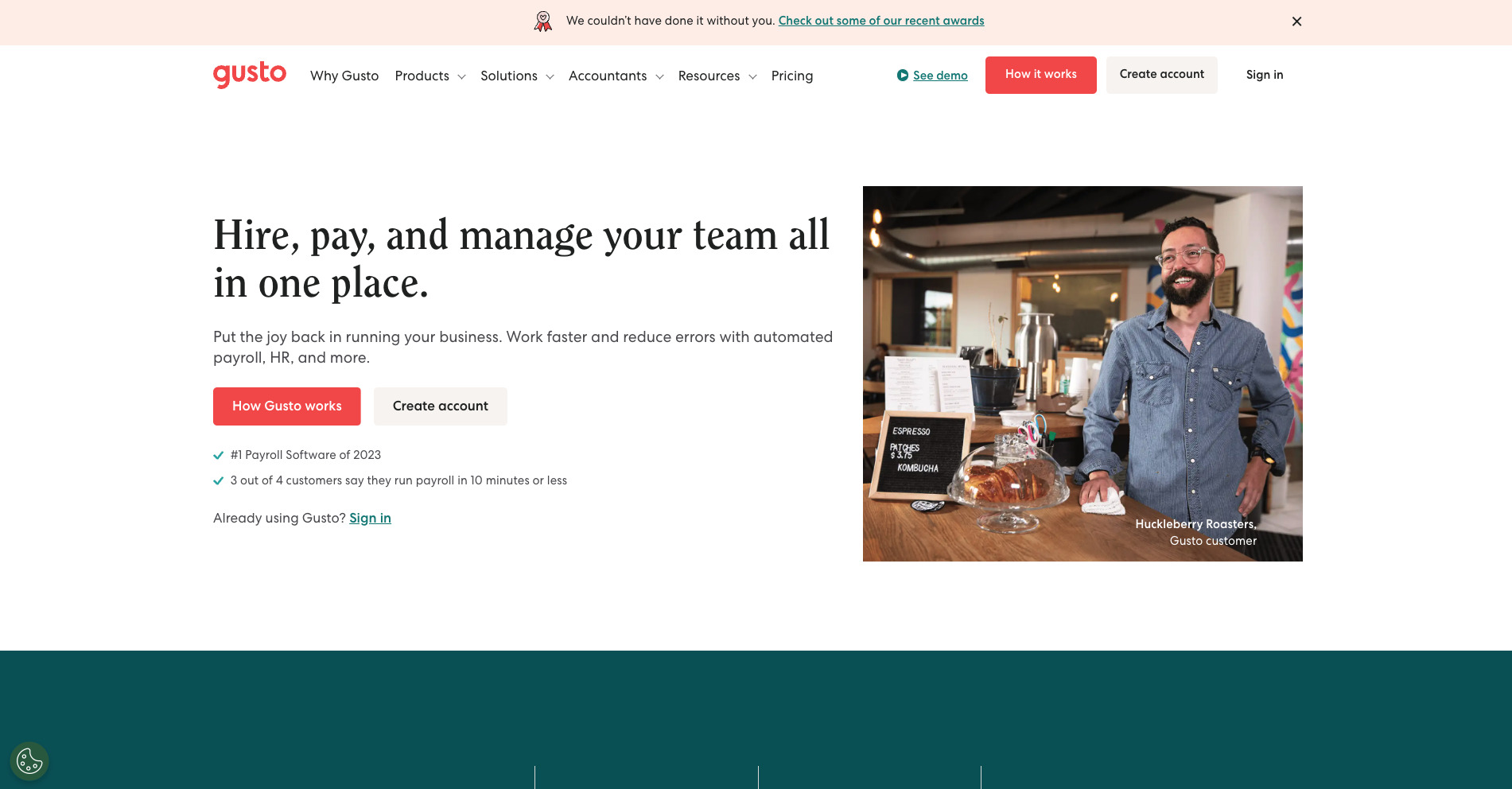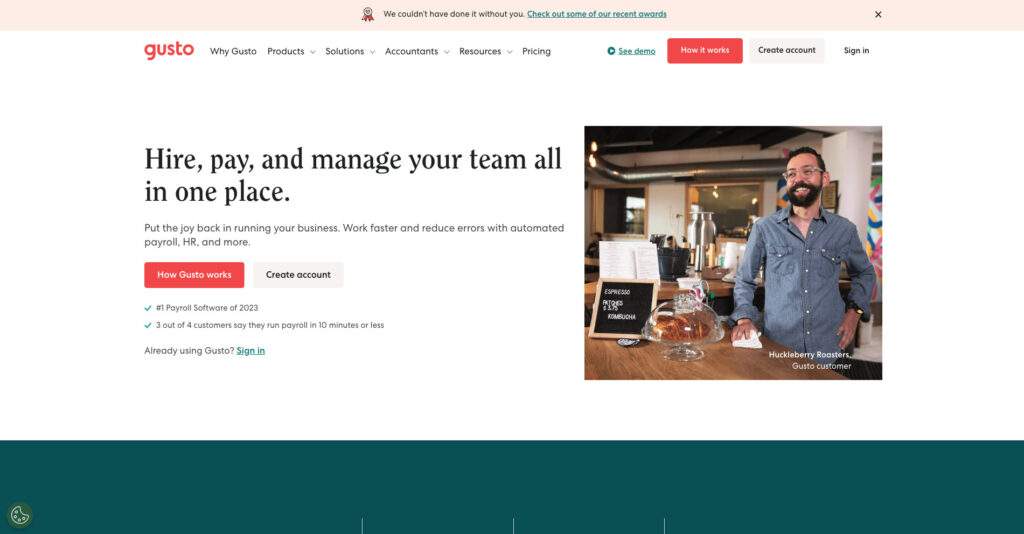 Gusto is a considerable BambooHR competitor because it offers similar features like payroll, hiring & onboarding, or time & attendance. It's suitable for teams with more than 10 employees.
Pricing
Gusto's pricing model also has three tiers, the first starting at $40 / per month plus an additional $6 / per user / per month. 
But if you require more comprehensive features, the Plus plan will cost you $80 / per month and $12 / per user / per month. You'll also have to pay for priority support and HR resources which are another $8 / per user / per month. This makes Gusto one of the less available options on our list.
| | |
| --- | --- |
| ✅PROS | ❌CONS |
| User experience | No live chat |
| Transparent pricing | Scalability |
3. Rippling
Rippling is a highly-regarded HR software solution known for its positive user reviews.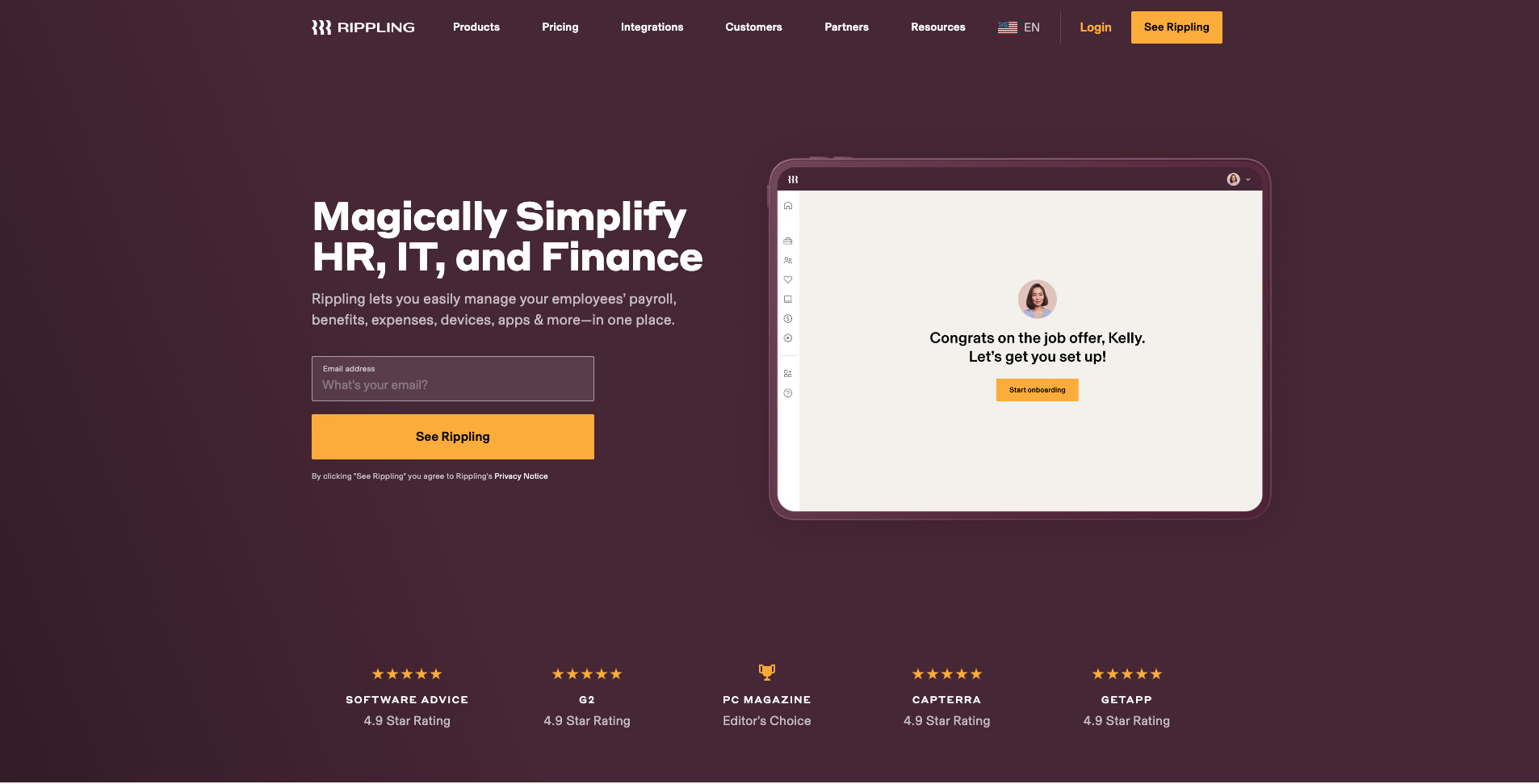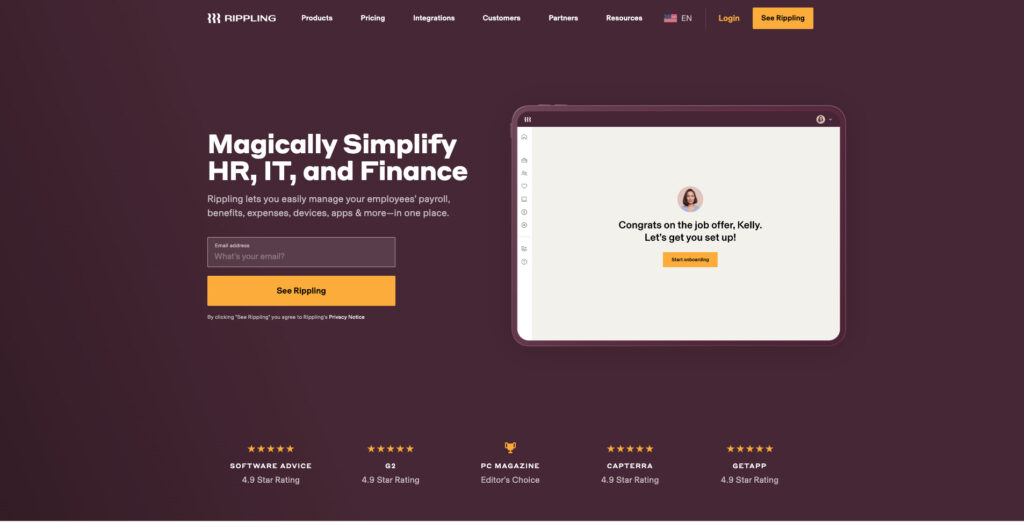 It provides a comprehensive suite of basic HR features, even though certain functionalities, such as Payroll and Benefits, are primarily tailored for the US market. 
Pricing
Rippling's pricing model is also based on custom quotes. While this personalized pricing approach ensures that you only pay for the services your business truly needs, it does require more time and consideration during the evaluation process. 
Before they changed the pricing to this model, the prices used to start at $8 / per user / per month, which also makes it a bit more expensive solution.
| | |
| --- | --- |
| ✅PROS | ❌CONS |
| Customizable platform | US-centric features |
| | Complexity |
4. Zenefits
Zenefits is a comprehensive HR software solution that eases administrative burdens and simplifies HR operations.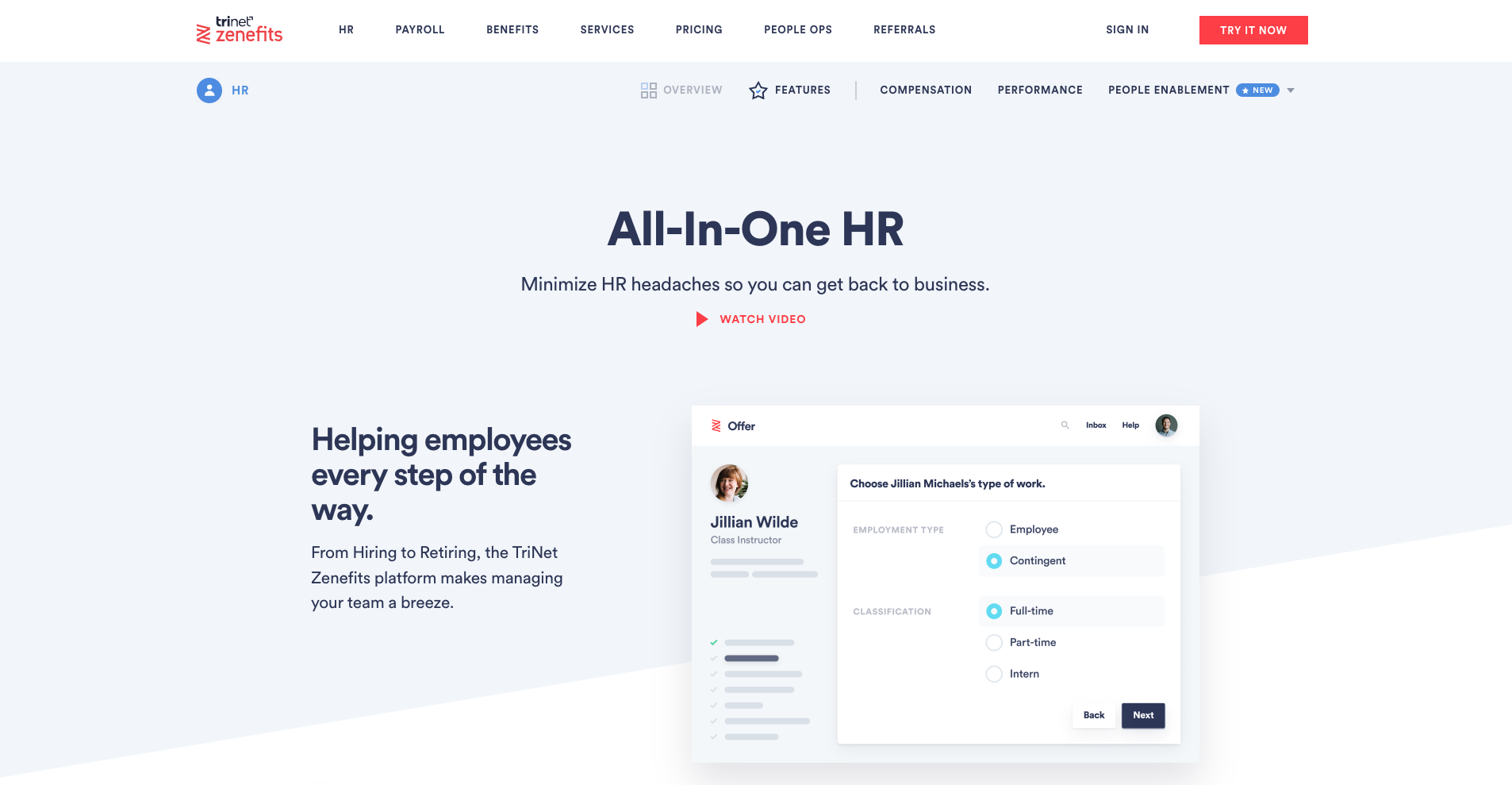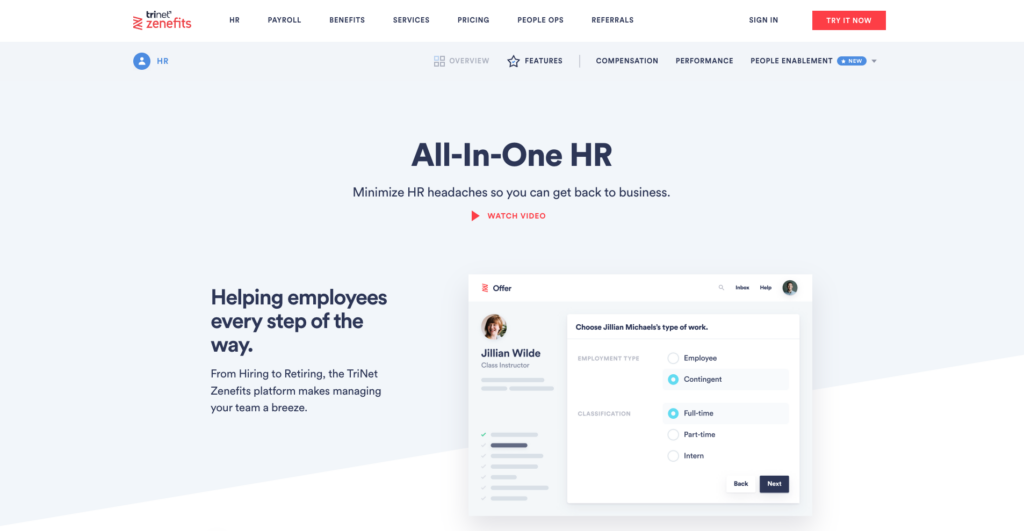 Designed for small to medium-sized companies, Zenefits offers a self-service model and a range of essential HR features.
Pricing
Zenefits offers three base plans (Essentials, Growth, and Zen) starting at $10 / per user / per month. Annual subscriptions come with a slight discount. 
Like BambooHR, Zenefits also offers add-ons, such as Payroll, Services, Benefits, and Recruiting, with prices ranging from $6 to $35 / per employee/  per month, making it a flexible but potentially more expensive choice.
| | |
| --- | --- |
| ✅PROS | ❌CONS |
| User-friendly interface | Complex pricing |
| | Customer support |
5. Remote
Remote stands out as a strong BambooHR competitor, offering essential features such as international hiring support, global payroll management, compliance with local regulations, employee benefits administration, and HR and workforce management.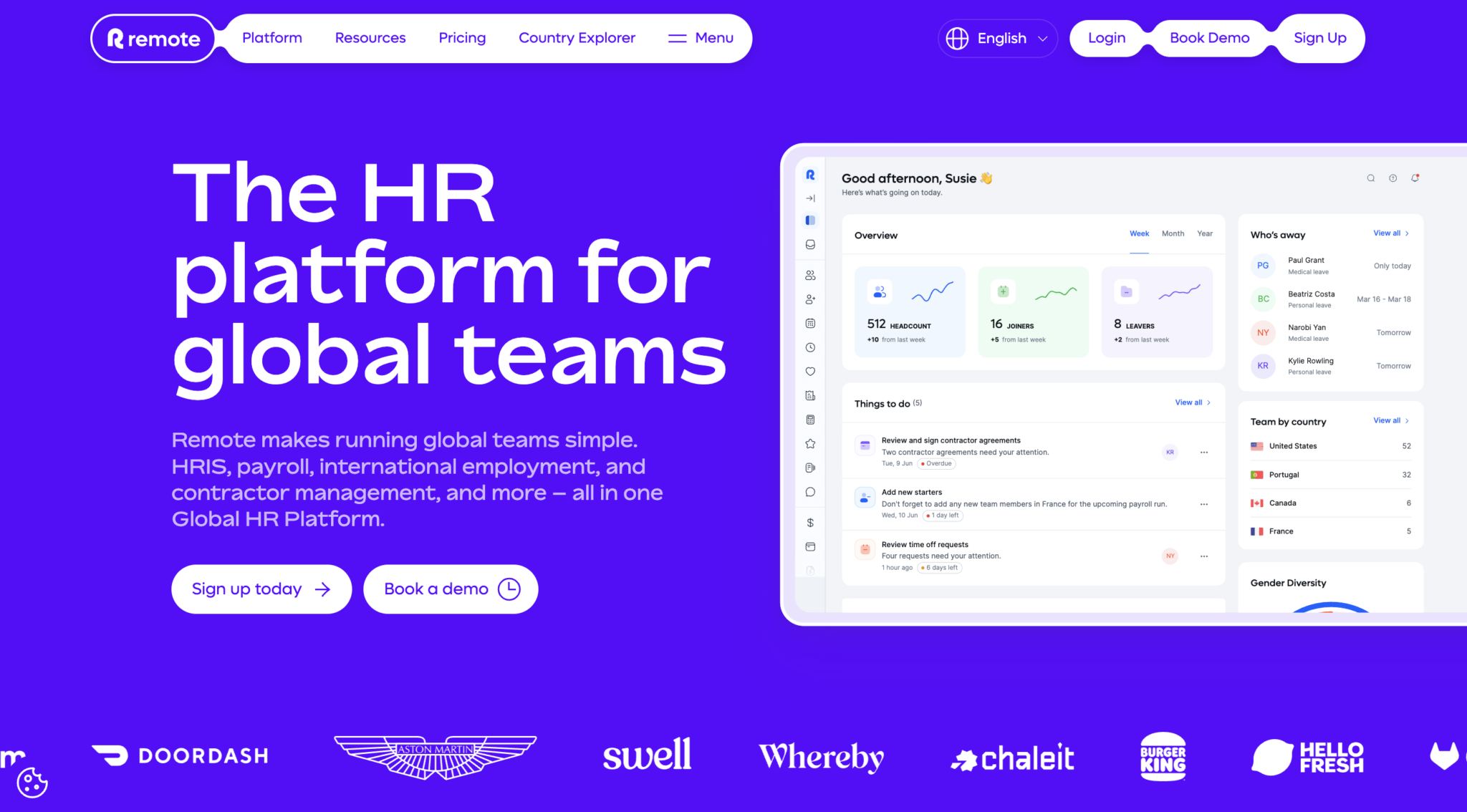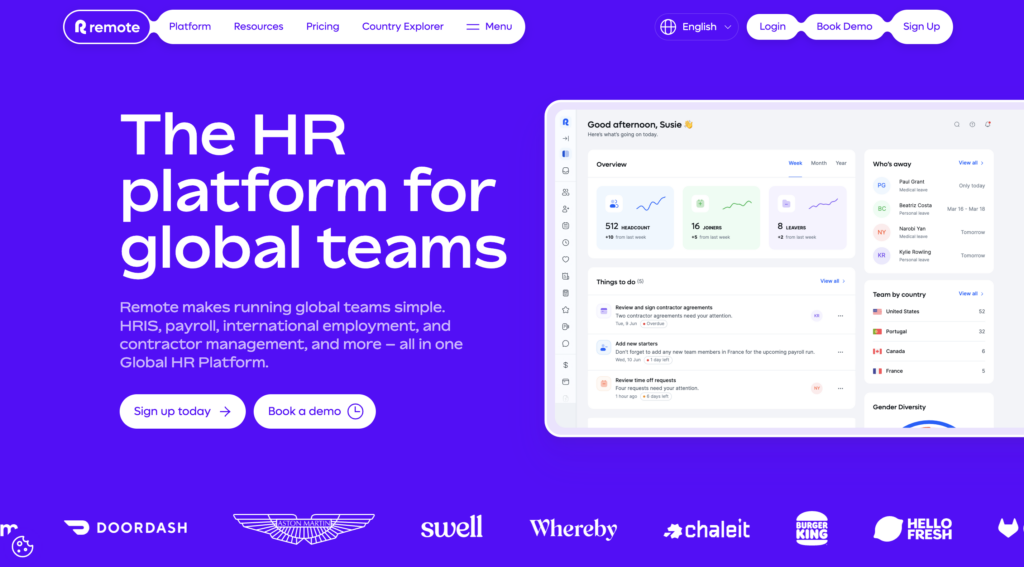 It's a valuable tool for businesses looking to expand their global workforce, with a focus on simplifying international hiring and ensuring compliance with local regulations.
Pricing
For those seeking contractor management exclusively, the pricing starts at $29 / per contractor / per month. 
However, if your company operates globally and requires international hiring in countries where you lack legal entities, this plan begins at $599 / per user / per month.
| | |
| --- | --- |
| ✅PROS | ❌CONS |
| Live chat support | Pricing |
| | |
6. Namely
Namely emerges as a robust HR software solution, well-regarded for its versatility.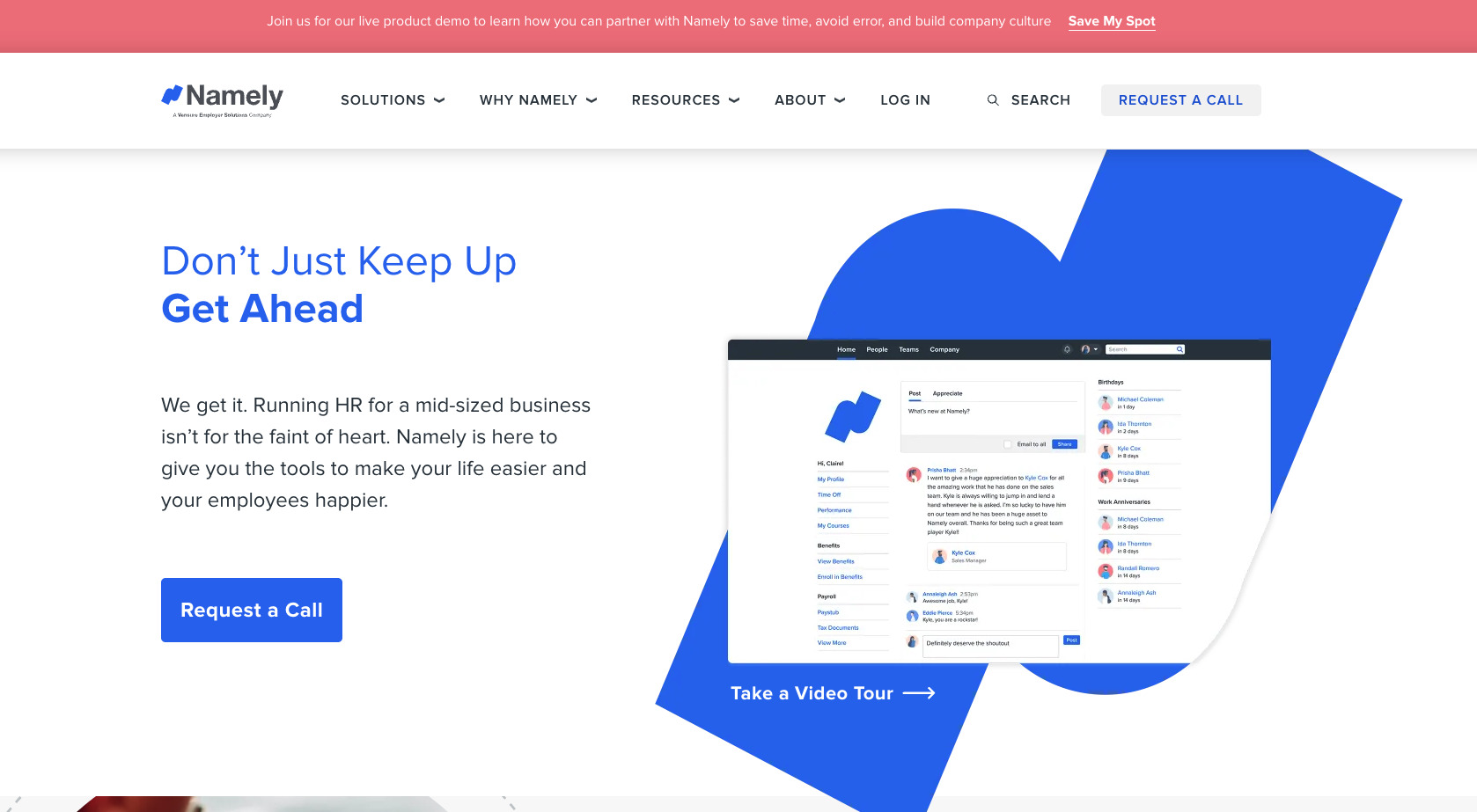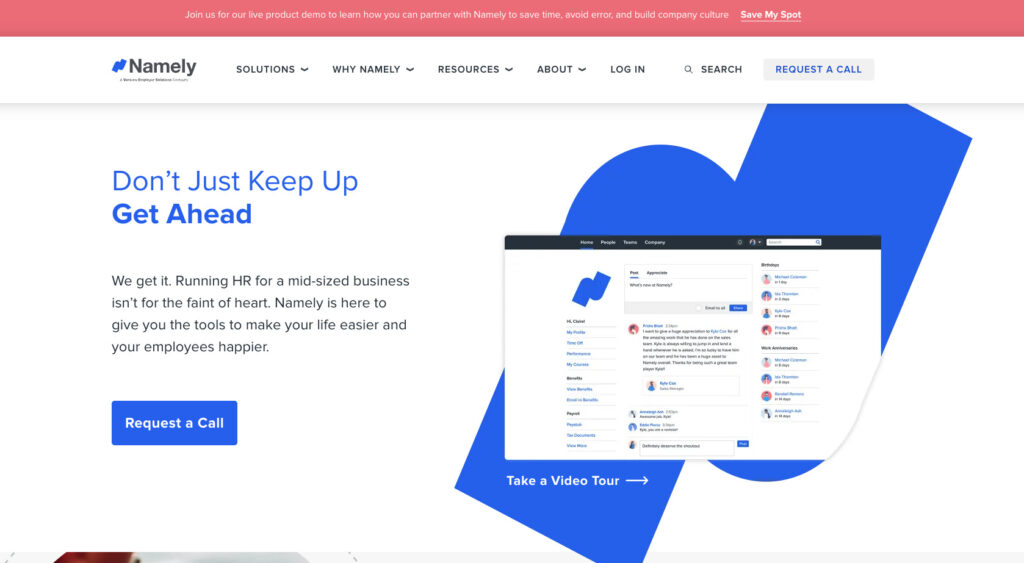 With a user-friendly interface and a suite of essential HR features, Namely caters to businesses of various sizes.
Pricing
As one of the BambooHR competitors, its pricing is tailored to specific needs, and costs can fluctuate significantly depending on the size and demands of the company.
| | |
| --- | --- |
| ✅PROS | ❌CONS |
| Unified approach | Expensive for small businesses |
| | Technical glitches |
Final Thoughts
Let's summarize our findings! Which are the best BambooHR competitors and what are their strengths?
The top cost-effective HR solution with the best pricing – Sloneek
A user-friendly payroll and HR software – Gusto
A customizable HR and payroll solution tailored to your needs – Rippling
Providing excellent support for US users – Zenefits
Offering international hiring support and global payroll management – Remote
A versatile HR solution for businesses of all sizes – Namely