How to choose an HR system? It must have these 7 things.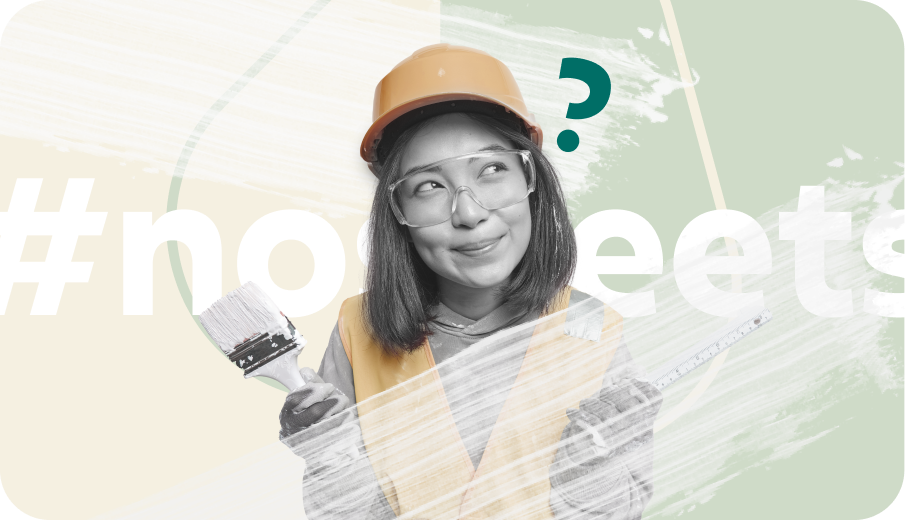 1. Be demanding
Be aware that you will be using your HR system almost every day. So don't settle for something that you find hard to use. A friendly user interface will reduce deployment time and ensure that other colleagues understand the tool immediately – so ideally look for systems that have a clear and snappy interface and ideally their own mobile app.
It's possible that over time you may have more specific needs. Therefore, look for the presence of contextual help and access to support in the app.
In the years I've been working with people I know that tools and conveniences must take the path of least resistance. That's why I recommend focusing on intuitive use of the system alongside the features on paper. It's also a good idea to note if there are regular updates and enhancements from the HR system provider. You can read how we do it here.
2. Make sure the tool fits your company culture
Flexible working hours entails the need to cover 100% of the possibilities of setting the length and regularity of working hours. It requires absolute freedom to set the days on which an employee or contractor will work. As well as the number of hours. This is the cornerstone of automating attendance, absence and timesheet automation.
It must not be missing freely configurable events: each company should be able to freely define events according to its  culture – absenteeism, attendance, but also work activities.
Rigidity and binding are gone, today we live with freedom in working time settings. A top-notch tool will not limit you in this respect and will fit perfectly into your company culture. Whether it's setting hours or working time, you should have freedom in the number, type and setting of individual absence events. With or without the annual working hours fund, with or without time-off, by days, half-days or hours. With the right system, it's up to you.
3. Keep your HR processes in mind
Approval flow is the approval of absences, attendance, but also of the work done. This system feature is key to saving time and efficiently managing basic HR administration. So, research thoroughly to see if the system can cover your formal needs – the best ones can accommodate you.
No HR system can exist without processes and approval flow. For example, we've enhanced it with alerting and approval capabilities via a mobile app. That way, you don't have to go through a number of windows every time to get to the important stuff.
4. Perfect visibility and easy-to-understand data
As HR professionals, you need a range of different perspectives for reporting data and their history. You'll use different reports for management or for controlling and payroll. Team management needs to see their subordinates' data in detail. Employees or contractors want to see the status of their events – absence, attendance and events on timesheets. So look for flexibility and clarity.
When we founded Sloneek, we said we'd give HR what it's always been a little lacking. So we developed rich and easy to understand reporting that covers a wider range of needs than just absence reporting for payroll. We're also working on a new data studio where you'll be able to piece together arbitrary views of user data. This will make it easier, faster and more efficient to track the entire employee lifecycle.
5. Automate routines
Repetitive and simple tasks can be handled, for example, by task templates (onboarding, offboarding, training plans). You won't have much work with this, it's one of the easiest points to automate. Linking tasks to other HR system functionality is the key to saving time. You will simplify and streamline onboarding and offboarding of new colleagues. You can handle training and development plans in the same way.
When colleagues come and go, you need to automate the tasks associated with this activity as much as possible. You don't want to list over and over who has to do what and when. You want to have such a list ready and just a few clicks away. And the tasks will distribute themselves. And that's exactly why we've prepared Task templates and their management.
6. Don't forget the assets
Keeping records of assets and work equipment is a necessary evil, but again, it can be a little easier. In a great and developed system, employees and contractors acknowledge receipt of a work aid with an electronic signature, so that each aid has its complete history, photo documentation and handover reports. The process of signing and archiving documents is significantly streamlined and you can be absolutely sure that you have done as much as possible to minimise risk.
Order makes friends. Even more so when you're working with colleagues remotely. Carefully filed working aids with signed handover reports, that's what you want. And we know it. We support electronic signature (eIDAS ready) and sign handover reports via your mobile or mouse. Securely and legally.
7. Keep an eye on your paperwork
Demonstrating familiarity with policies, procedures, regulations can easily be a legal trap for a company. That's why you want to be in control of accepting all necessary and additional documents, but also want to digitize the entire signature process. Starting with the contract, through the aforementioned directives and regulations, to handover protocols. Compliance with the EU eIDAS directive is a must for acceptability.
It will be up to the new generations to move forward with the removal of bureaucracy. The current ones love bureaucracy. And bureaucracy is paper, tons of paper. In our country, we have the function of approving, signing and storing documents that are related to the HR agenda (and not only that). Contracts can be signed electronically even by users who don't have a Sloneek account.
Not sure what to do and in a need for a consultation? I'd be happy to discuss it with you on a no-obligation basis.